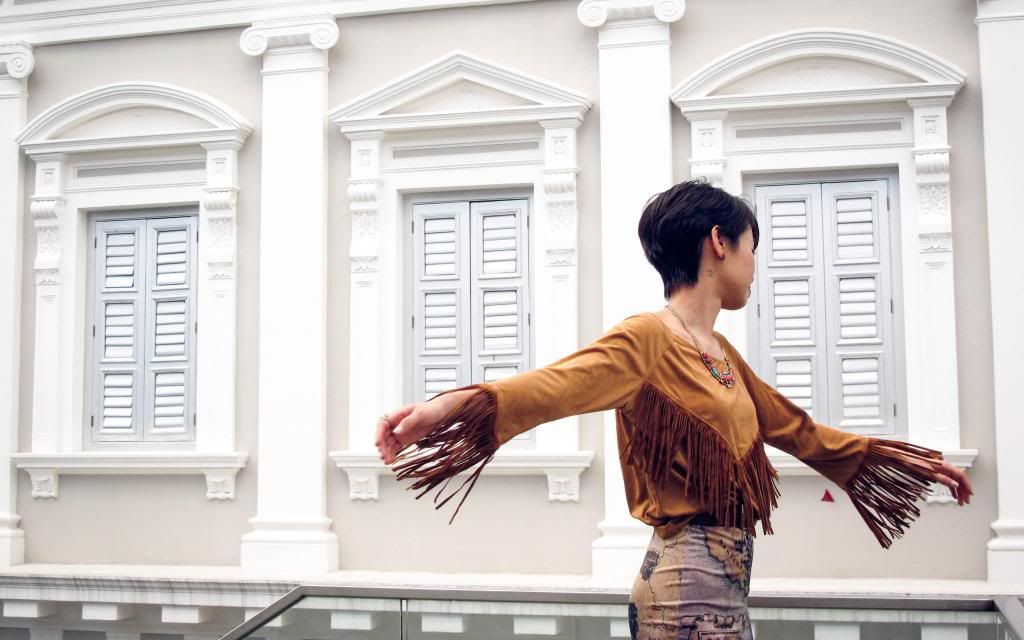 It's been awhile since I last checked out of my favourite underground fashion brand, BlackMilk, but the recent free shipping promotion proved to be irresistible. *sigh* Burnt a hole in my pocket but not guilty. Most of the stuff there may be over outrageous in a daytime setting but honestly, these are the most comfortable tight things I've ever worn. They literally feel like a swimsuit and are super breathable, perfect for the humid setting in Singapore or layering, if you would like.
The Hobbit Map Dress - BlackMilk | Fringe blouse - City Plaza
Do you like my $10 blouse from City Plaza? When people ask me, "where do you usually shop for all these nice things?", I find it difficult to answer because the nicest things often come unexpected. Life is an unexpected journey (Hobbit map dress, geddit?) and you just have to keep your senses alert.
I am pretty inspired by tribal/ boho fashion and eccentric things lately, and this dress in particular seemed to go perfectly with the fringe blouse. I really like fringe because they have a lot of movement and always photograph beautifully. The dark red lipstick might have been an overkill but oh well...
*Read my full review on Rimmel Kate Matte lipsticks
here
!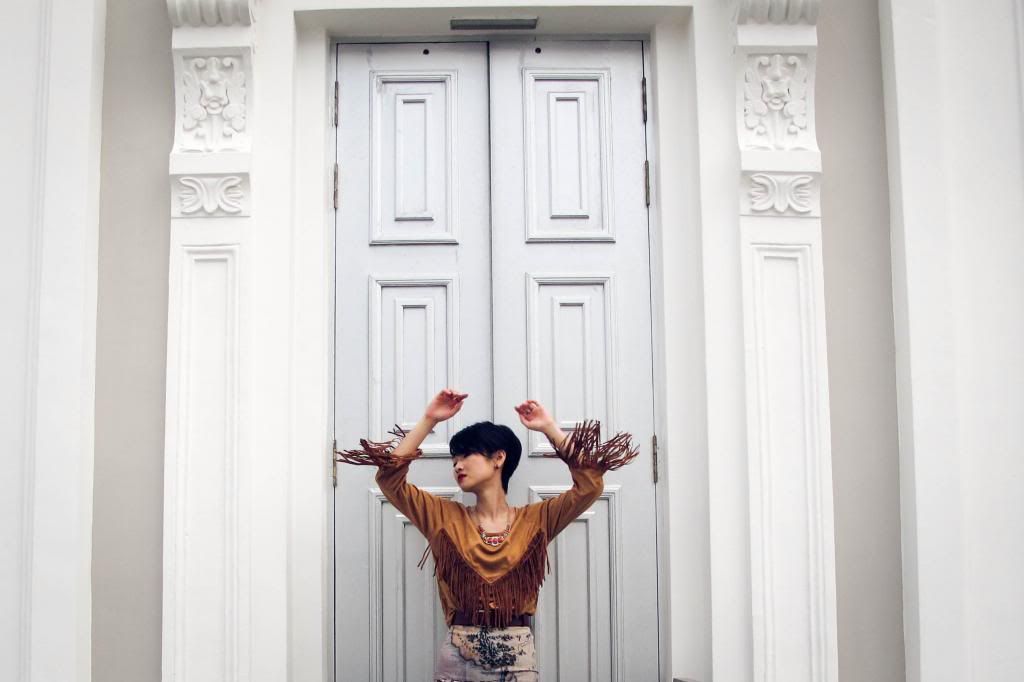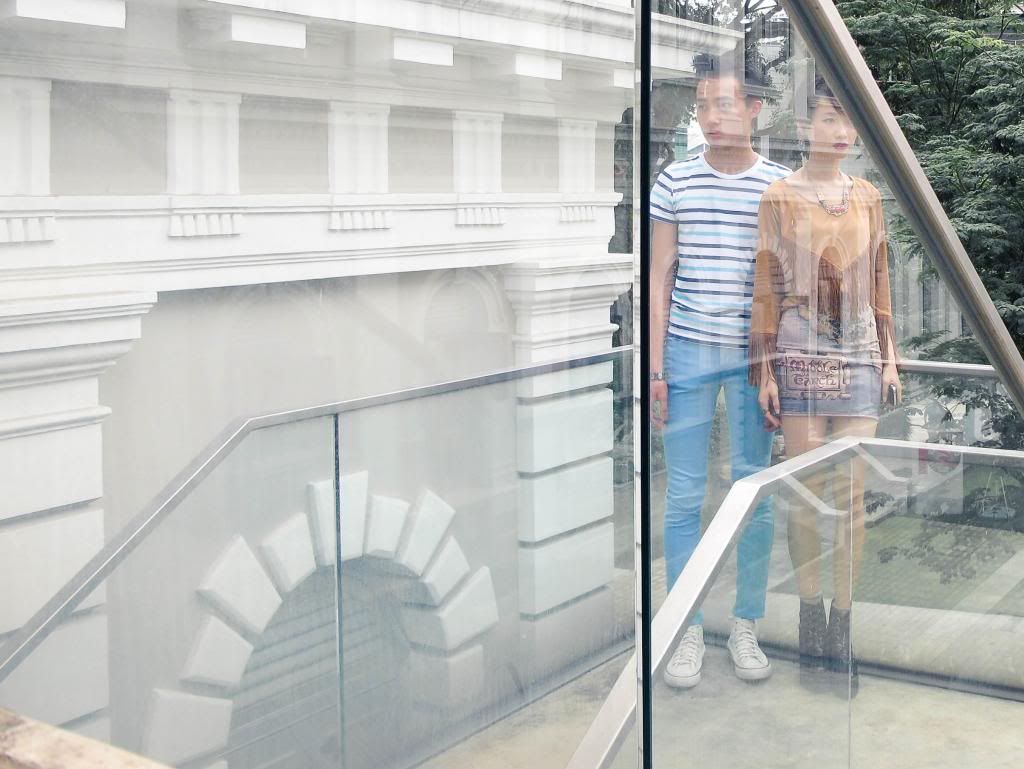 Photos by Nigel
p.s. Don't y'all agree with me that Nigel's photography skills are getting better? :)
p.s.s. That's a temporary (Chanel) tattoo (on my neck because it looks badass), by the way.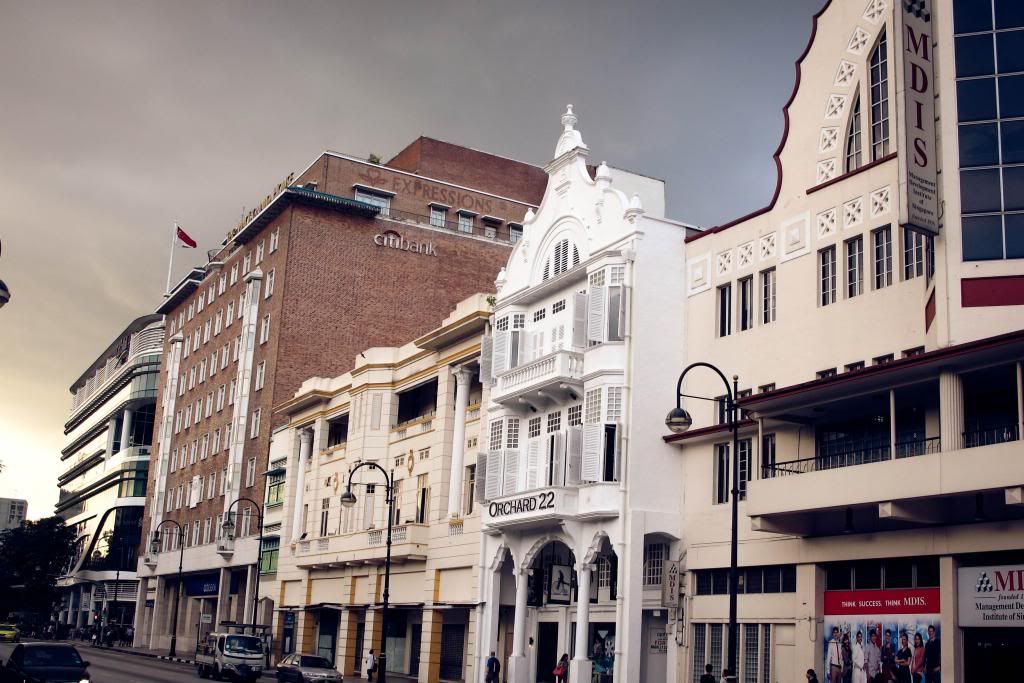 Shop the look: