Silver cuff from m(phosis)
Dress - Forever 21, hat - Daiso, shoes - Hong Kong,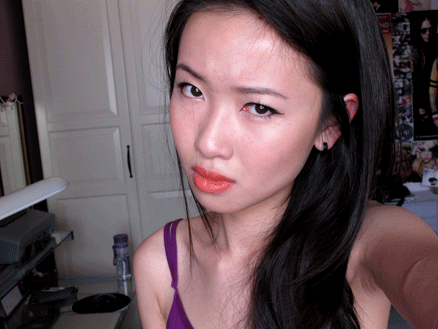 FOTD: Lips - Rimmel 640 Coral Chic
After a long hard week of work, I'm drained. I have a makeup project tomorrow that I'm excited about, but the reporting time is at an unearthly hour of 6.30am. My life is moving at a pace so fast I can barely catch up with. So drained, but I'm determined to do what I do best. God gives me strength. :)
Wore a bright fuchsia maxi dress today, felt adventurous and paired it with bright orange lipstick. I love lipsticks! They lift my spirit instantly. Pictures by Mandy.