My favourite shopping mall in town has to be Somerset 313 because it offers an array of high end and mid range stores to my liking. They have just launched Singapore's first mall branded, location-based app named
Tring 313
. With this app, you will receive exclusive promotions from the retailers
you
love, making shopping a more relevant experience.
Let me take you around:
The Tring 313 app interface
Tring 313 was designed to send push notifications to shoppers within a defined radial proximity of the mall, informing you of current deals, promotions and event highlights.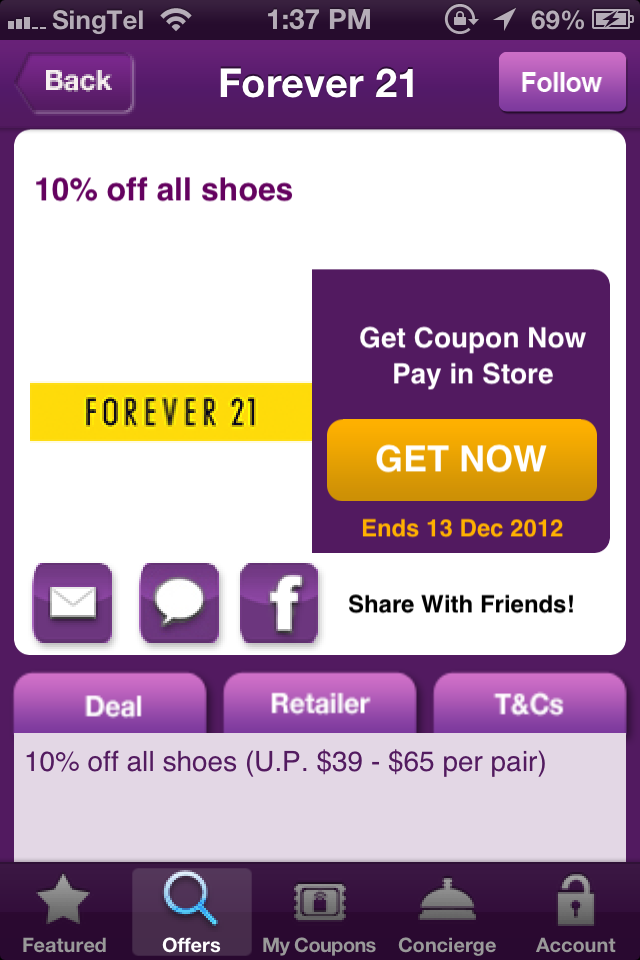 Non-transactional coupon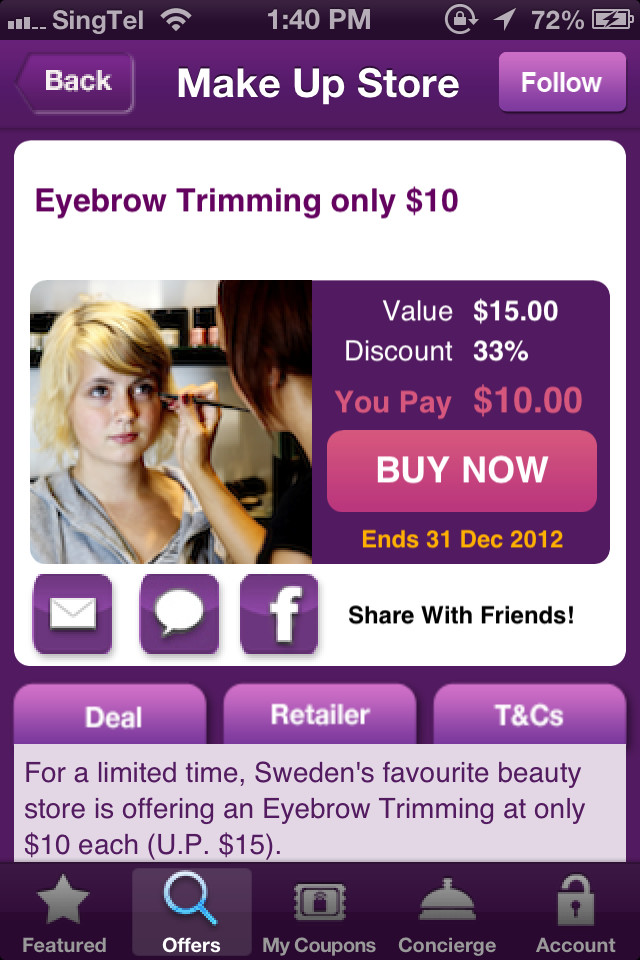 Transactional coupon
Note that there are two types of coupons - transactional and non-transactional. Pretty self-explanatory I believe? The app works a little like Groupon! All coupons can be downloaded in-app and redeemed by presenting them at counters. For coupons that are require in-app payment (transactional), it is easily accomplished via PayPal or Credit Card.
Retailers I am 'following'.
I really like this app and ended up creating an account. I am now 'following' two retailers I'm interested in so I'll never miss out on their deals! Hopefully they put ZARA there soon.
How about trying the app out for yourself this Christmas season? It's free!