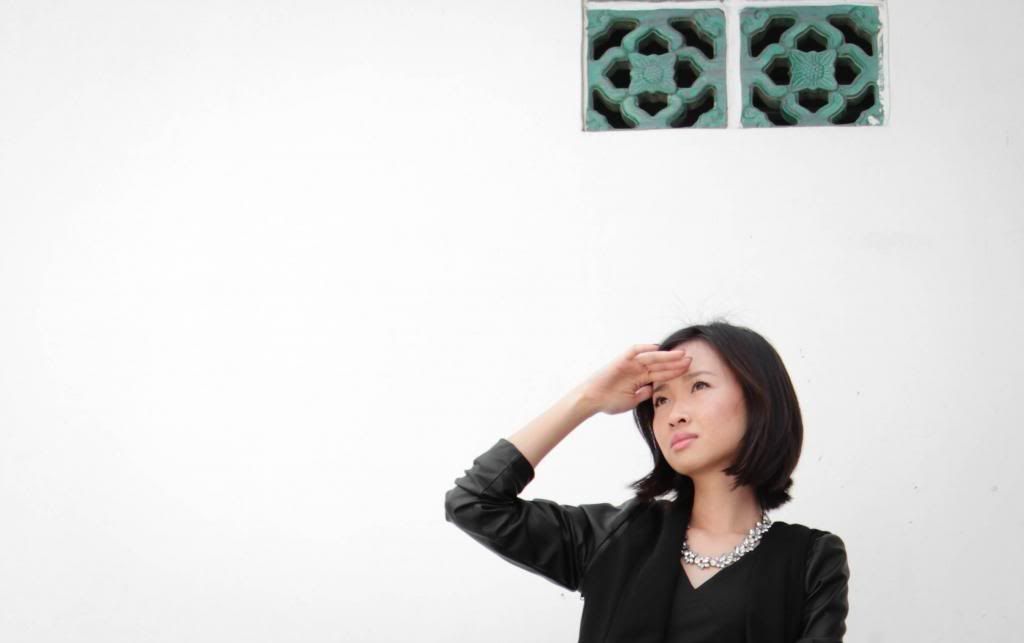 I think white trousers might be one of the hardest things to wear because they get dirty so easily. Try slurping a bowl of Laksa (a spicy noodle soup from the Peranakan culture) and you'll know what I mean. Good luck removing that stubborn stain afterwards. Yes, white pants can be very intimidating, but when worn properly, a pair of white trousers can look really stylish!
Uli's Guide To White Trousers:
Choose the right material - something that does not cling onto your legs to provide a more streamlined fit.
Make sure it fits - buy the right size to avoid unnecessary volume around thighs. Generally, mid to high waist styles are most flattering.
Most importantly, remember to wear the pick the right (nude colour) undergarments.
p.s/ my favourite seamless undergarment is from Uniqlo! They retail at about $12.90 and are available in basic colours white, nude, black etc.
Twigs And Full Buds necklace - O'ORO
O'ORO
, an online boutique dedicated to bringing women unique accessories, sent me this beautiful diamante necklace which I absolutely adore. I thought, what better way was there to let it take the spotlight by layering it over a monochromatic ensemble? A diamante necklace looks over the top on its own, but a modern outfit breathed new life into the jewelry, giving it a contemporary look. That is something I really enjoy about fashion; the fact that beauty is indeed in the eye of the beholder. There is no such thing as an outdated wardrobe if you learn how to look at your clothes in a different perspective.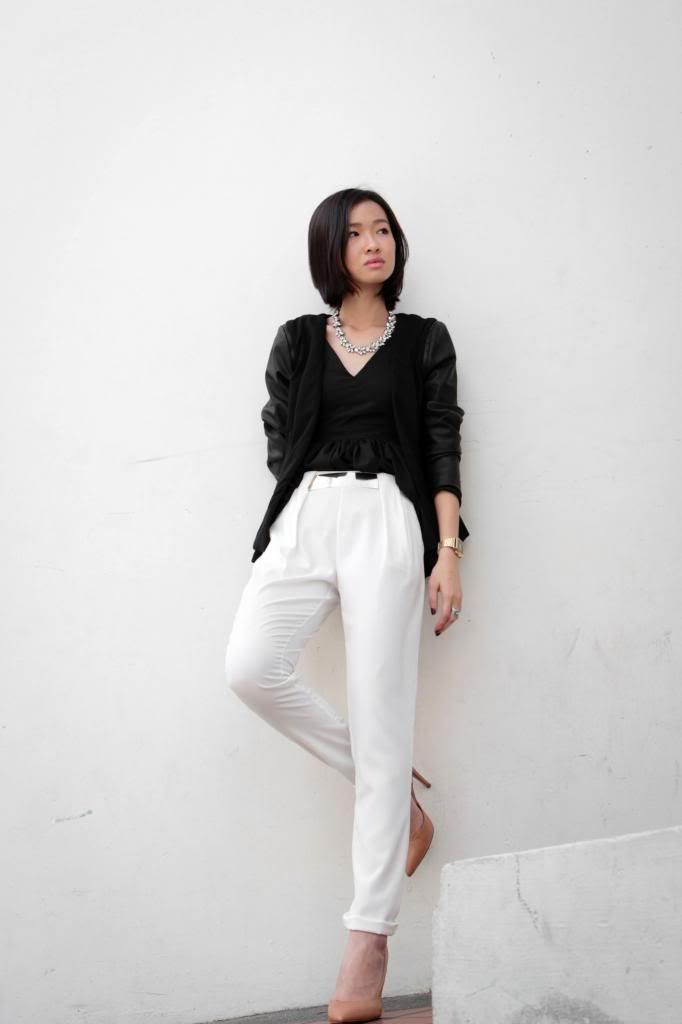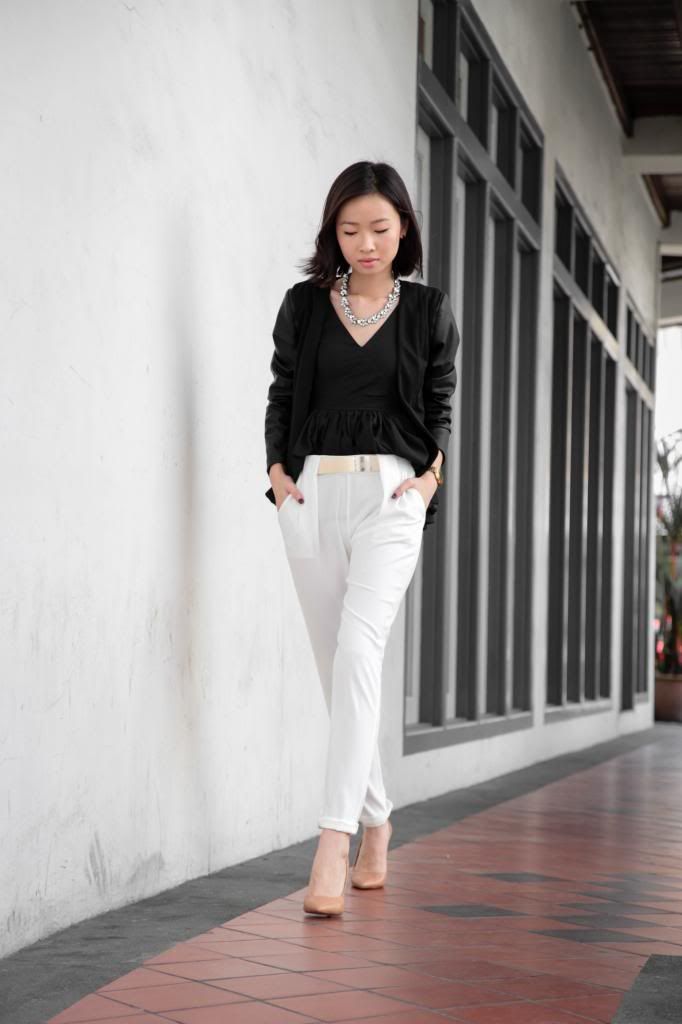 My love for leather jackets never dies. It has become such a wardrobe essential for me for its versatility and functionality. Dressabelle surprised me with how thoughtfully an old classic was remade to suit Singapore's environmental conditions. I am sure there were many times when you're about to throw on a jacket but couldn't because it was too hot out there. Well, not a problem anymore, wait till you realize...
...this jacket has removable sleeves! You can easily convert the jacket into a vest by unzipping the sleeves. The next time you're planning your outfit based on weather, you know what to do. ;-)