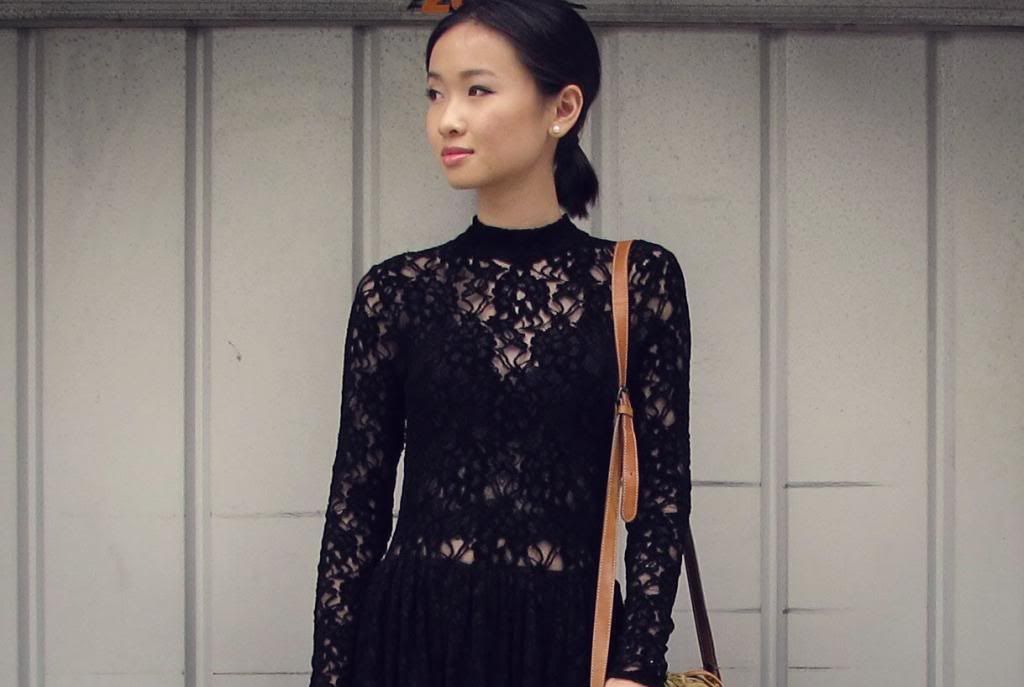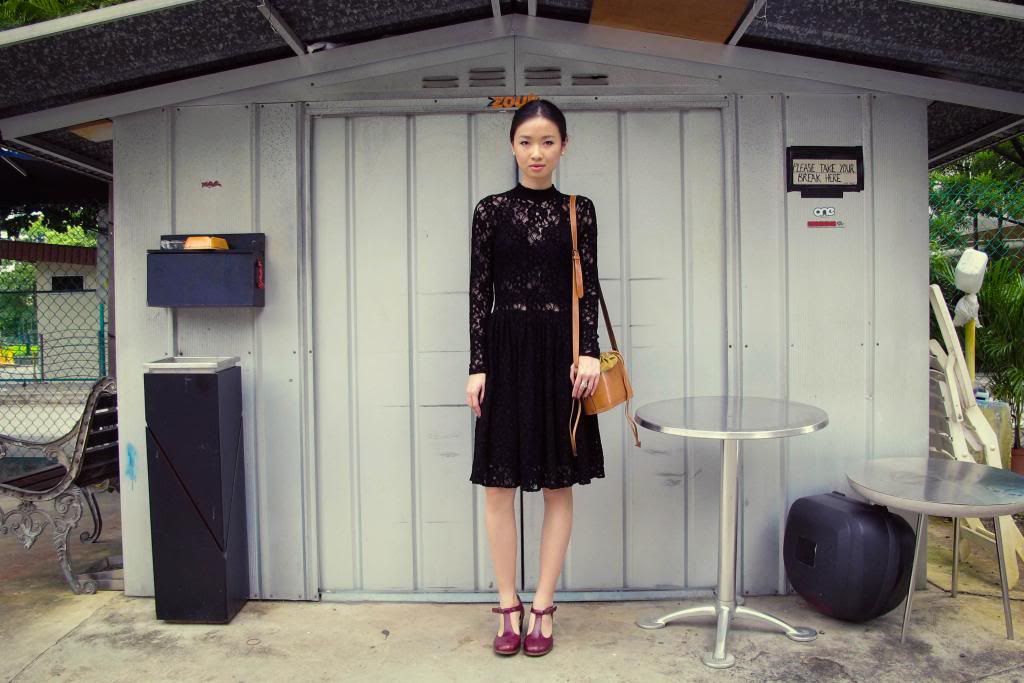 Dress - ZARA | Mary janes - Dr. Martens Tegan | Bag - mom's (vintage)
I was shopping with a friend when we both picked out the same dress. On the hanger hung a limp, heavy lace frock which did not look overly appealing but had a certain charm that urged me for a second look. I'm not sure what caught our eyes. It had a mandarin collar, drop waist design, and skirt long enough to cover my knees; all these details skewed away from typical lace dresses available in the market. I tried on, loved the way it elongated my torso, and I was sold.
There are so many possibilities I have in mind for this dress; one of them include white sneakers and a high bun (when my hair grows out). For now, I love styling it in a vintage manner. The leather bucket bag was a gift from my dad to mom during their dating days! Up till now I am still amazed by how well the bag maintains its quality despite its age. It definitely looks and smells old but still looks great. I also had on my trusty leather Mary Janes which added just a right amount of sweetness. It's like the cherry-on-top!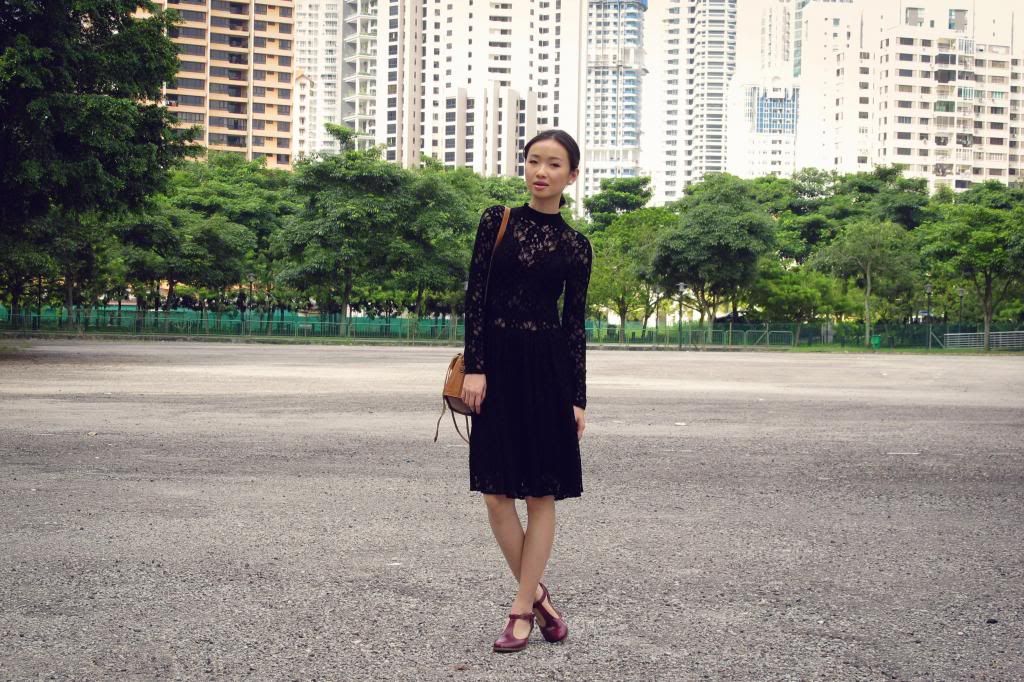 Photos by Nigel