Today marked my last day of school in Ngee Ann Polytechnic. I headed to school to submit my final report and borrowed some books from the library because I might never be able to after graduation. It was a bitter sweet feeling to know that you have successfully made it through school and anticipating an exciting future ahead.
Every year around this time, thousands of teenagers in Singapore go through major changes in their career lives that will determine their future. In order to 'succeed' in Singapore, academic results are most important. Seven years ago, I remember getting posted to Queensway Secondary School (a.k.a. college). Many asked me what was the reason for my choice when I lived an 45 minutes away from school. "Won't the journey be dreadful?" Well, true enough, it was. While most of my friends had direct buses to school, I took two forms of public transport every day. But it didn't really matter.
The reason I chose Queensway was for its purple skirt. A silly answer you might think. But it was a big deal for me then to feel like I actually looked good in my uniform! Most people hated their uniforms and tried all means to alter its look, but I felt so proud in my purple skirt. Thinking back, I have never regretted my choice for Queensway. Not only have I had amazing experiences studying in a different neighborhood (I loved the change of environment) and made really good friends, I also met Nigel, who eventually became my boyfriend.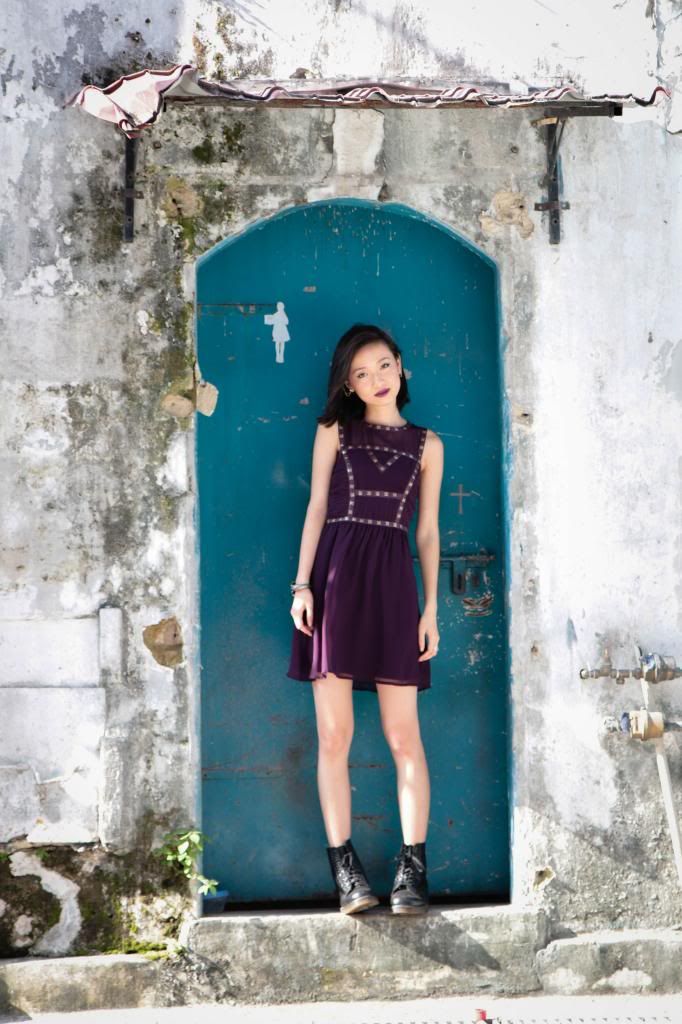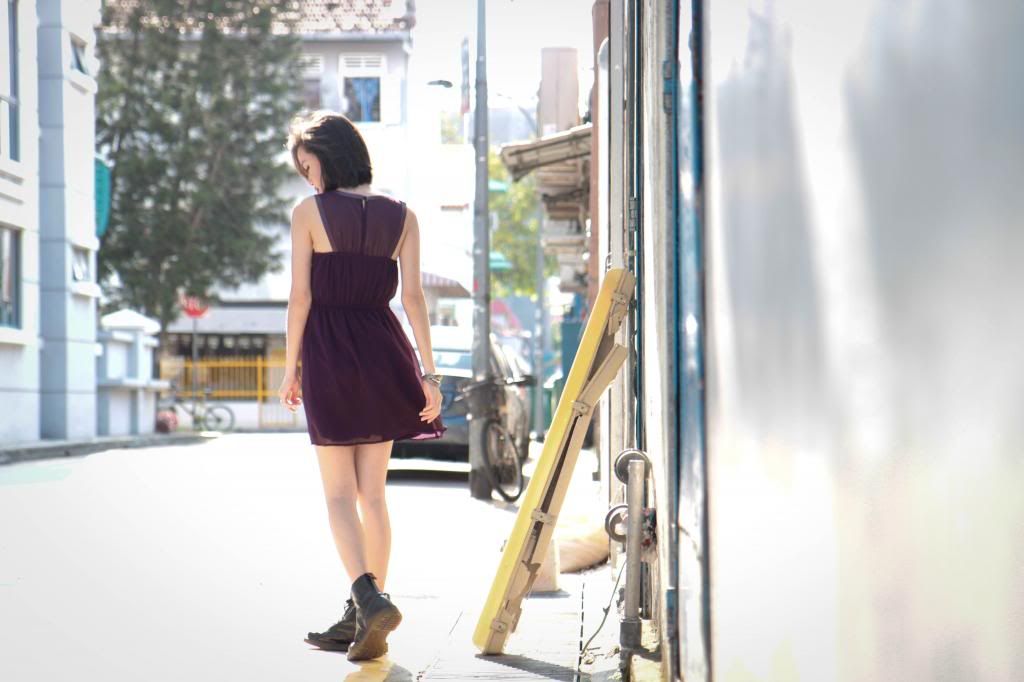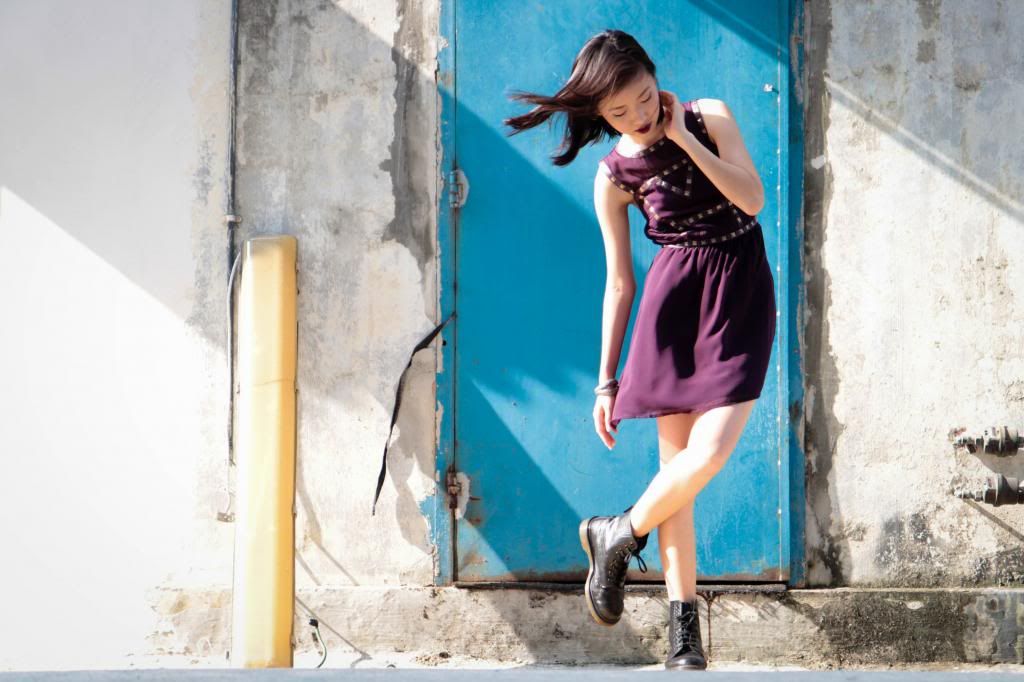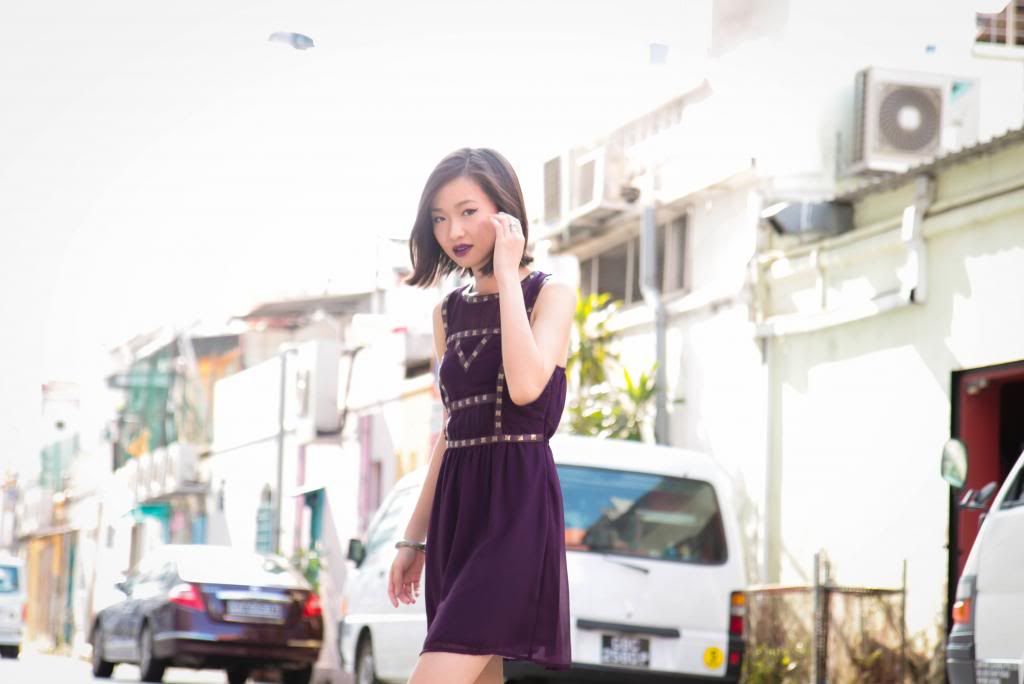 Sephora rouge in Bewtich Me
For my love for everything purple, I went all out to match my dress with a same shade of lipstick. There's something so beautiful about celebrities on the red carpet matching a red lipstick with their red dress, and I wanted to do the exact thing just in a different colour!
Recently I have also noticed an ongoing trend of wearing a body harness as accessory. In the past, body harnesses were associated with gothic/ punk fashion but right now there are so many variations that make edgy accessories like this wearable. I cannot deny that I love the way they look and would love to own a body harness when I find the right one. For now, I love how my dress appears like it's caged by a harness without the hassle and discomfort. Bonus points for studded details!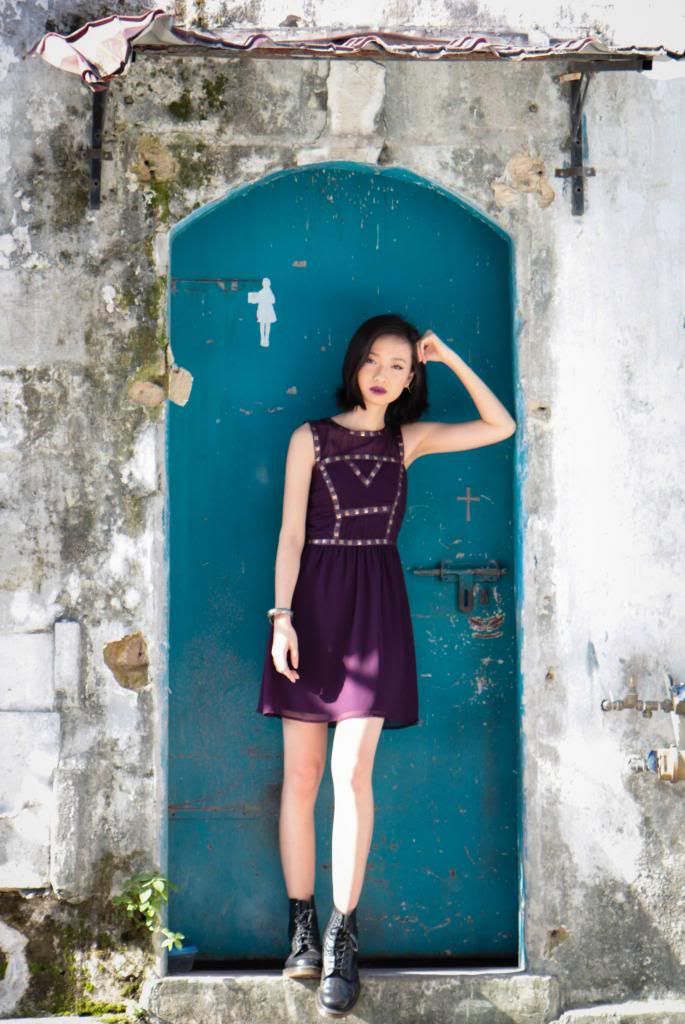 Photos by JJ