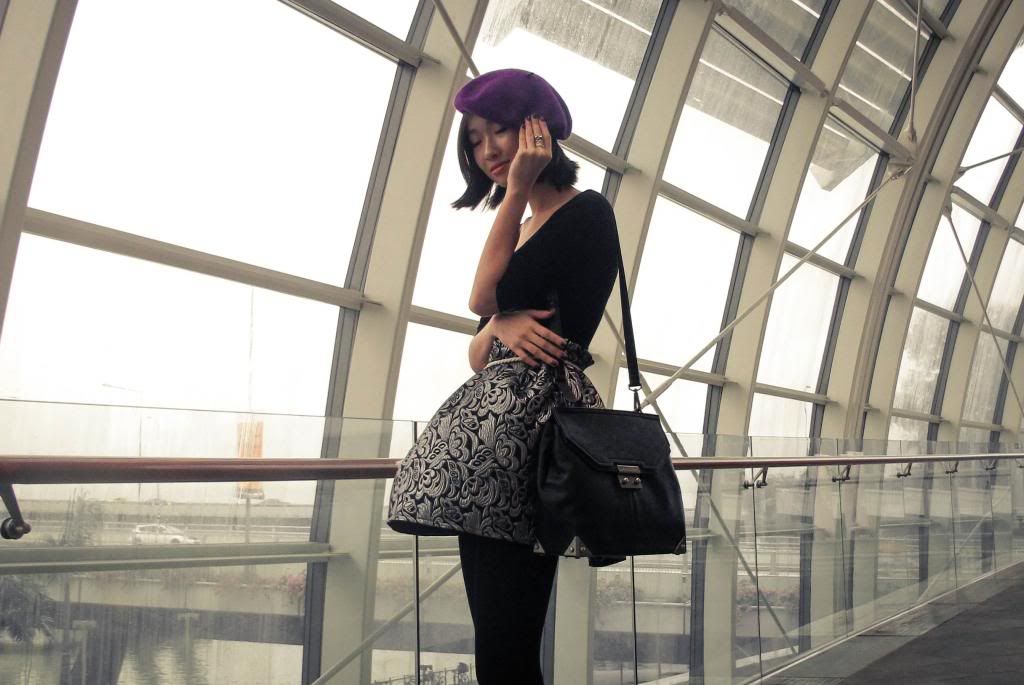 Yay I finally went to see the Art Of Bricks Exhibition at the Art Science Museum! It was worth the $13 considering how interactive and interesting it was, but I did not enjoy it as much as Nigel. While he is an avid fan of Lego bricks, I barely built anything past a flight of stairs. Or a bridge (2 flights of stairs joined). Nevertheless it was pretty interesting to realize that you can build almost anything under the sun with Lego.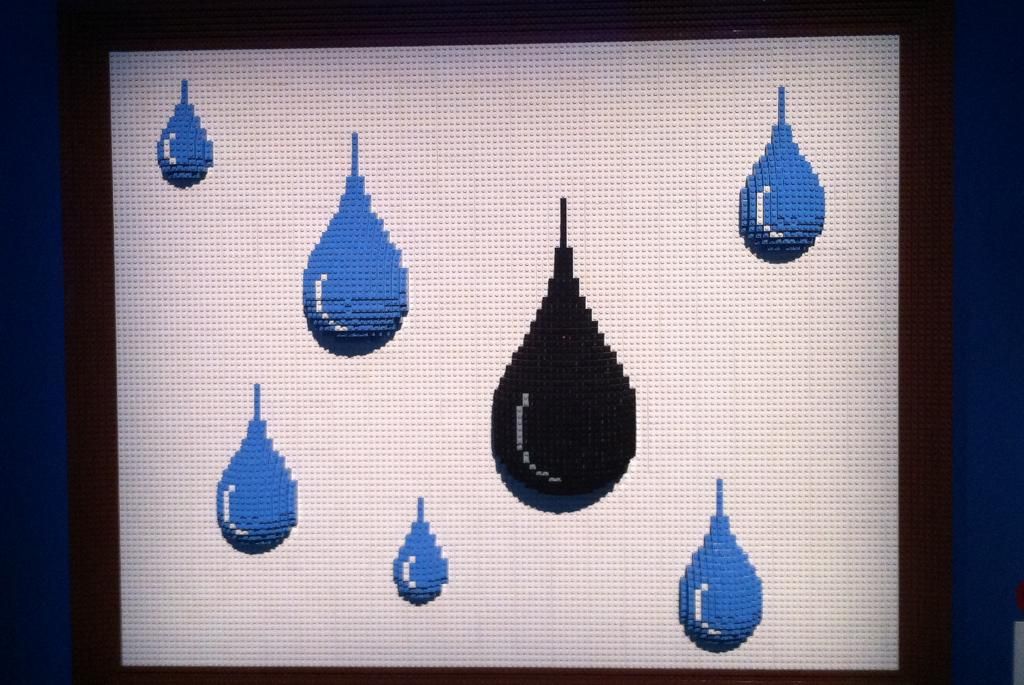 "Raindrops"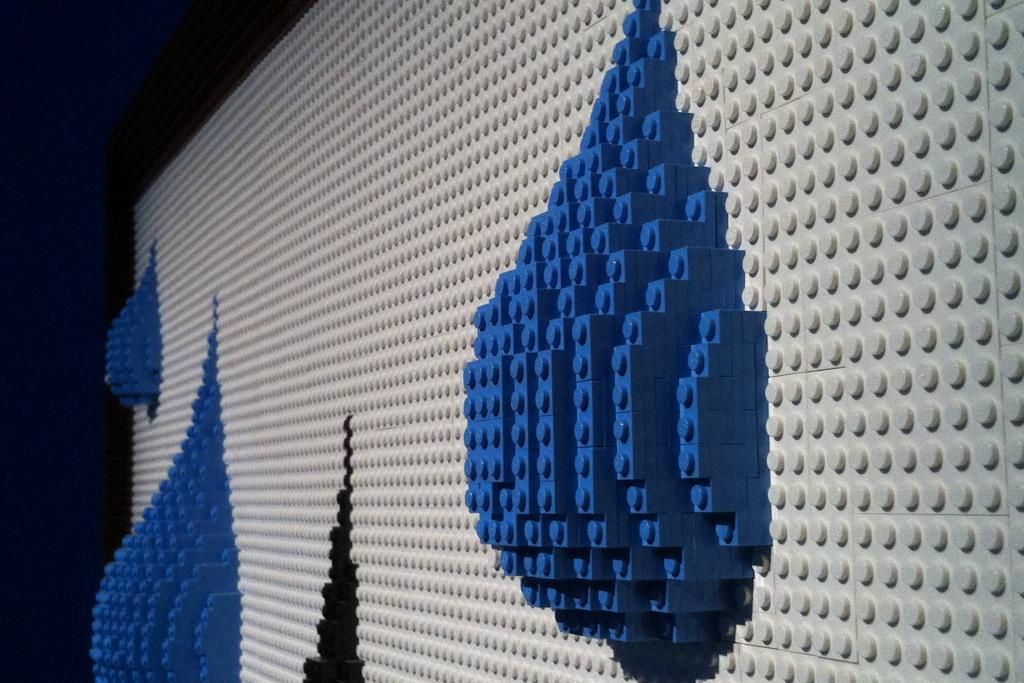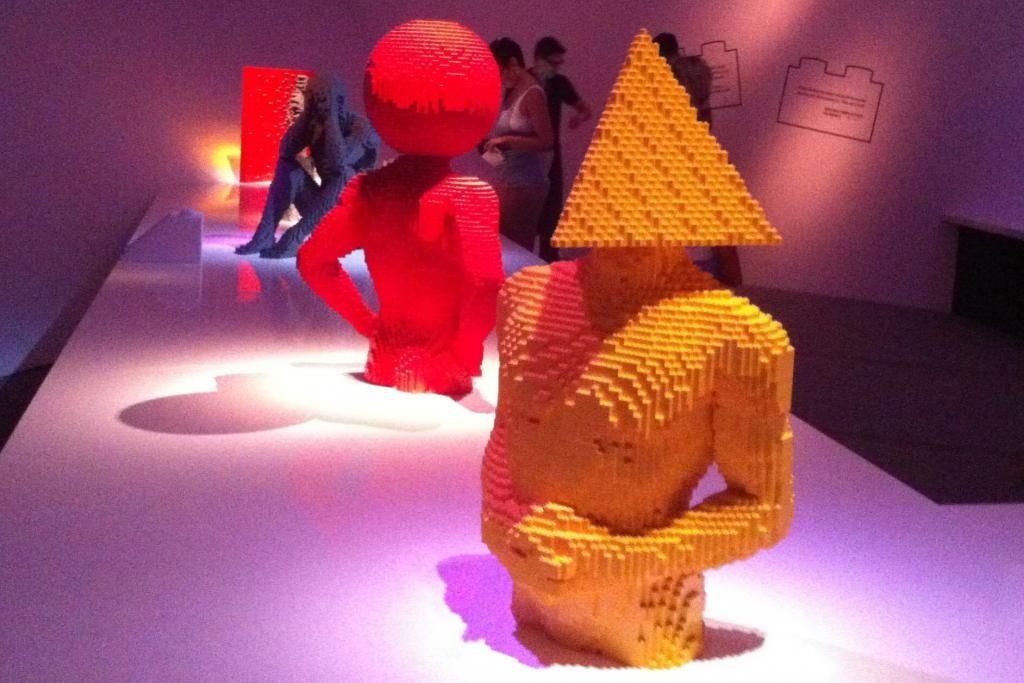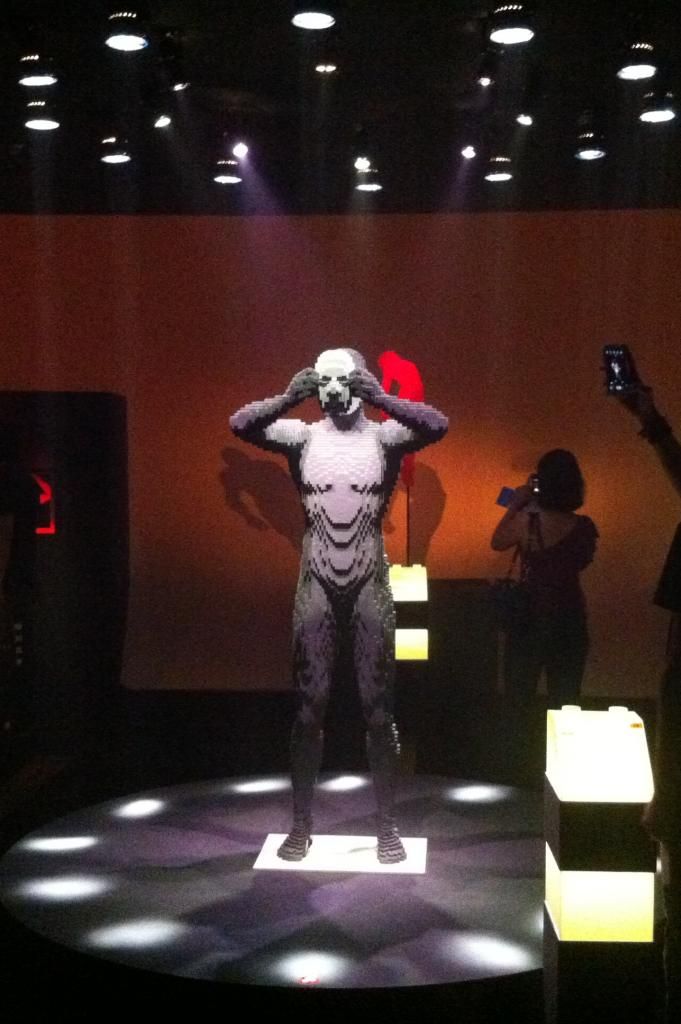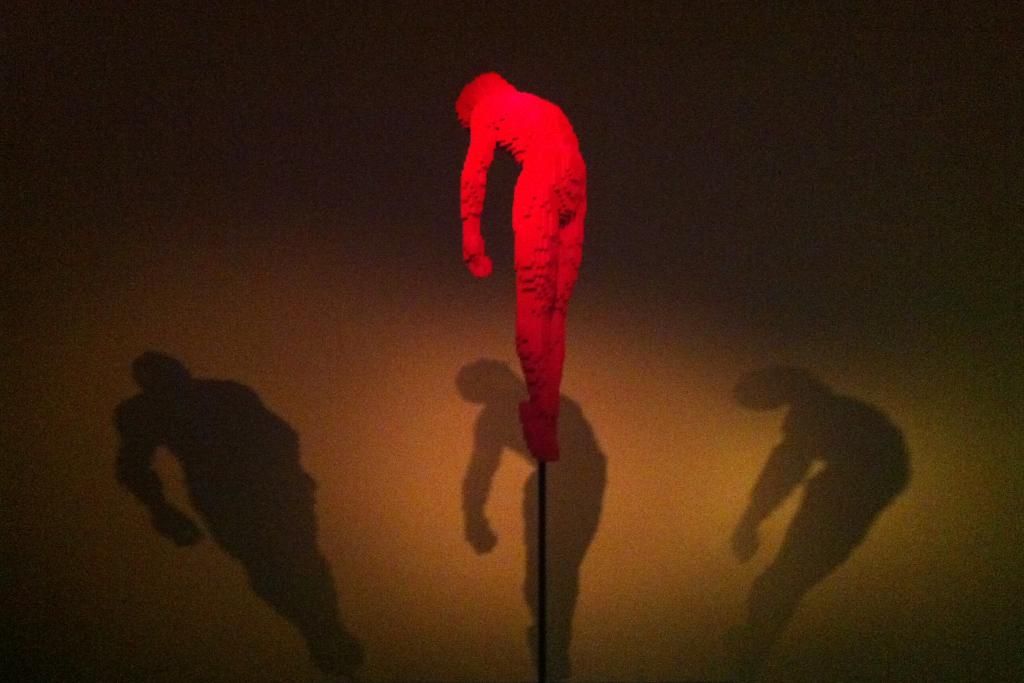 The exhibition is very interactive, get to build your own Lego at towards the end!
The weather has been pretty chilly lately so it was a perfect day to pull out my opaque tights. By the way, these tights has been with me for 5 years. Unlike those cheap ones from Watsons, a little investment goes a long way to avoid holes in your tights. I vaguely remember getting mine from a departmental store. To ensure my skirt stands out, I decided to stick to black from top to toe. I don't have much curves, so a lamp shape silhouette really helped! To emphasize my waist even more, I added a tassel-rope belt and tied it around. Nigel thinks it reminds him of the ones used to tie curtains...a guy's perspective toward fashion is oddly fascinating.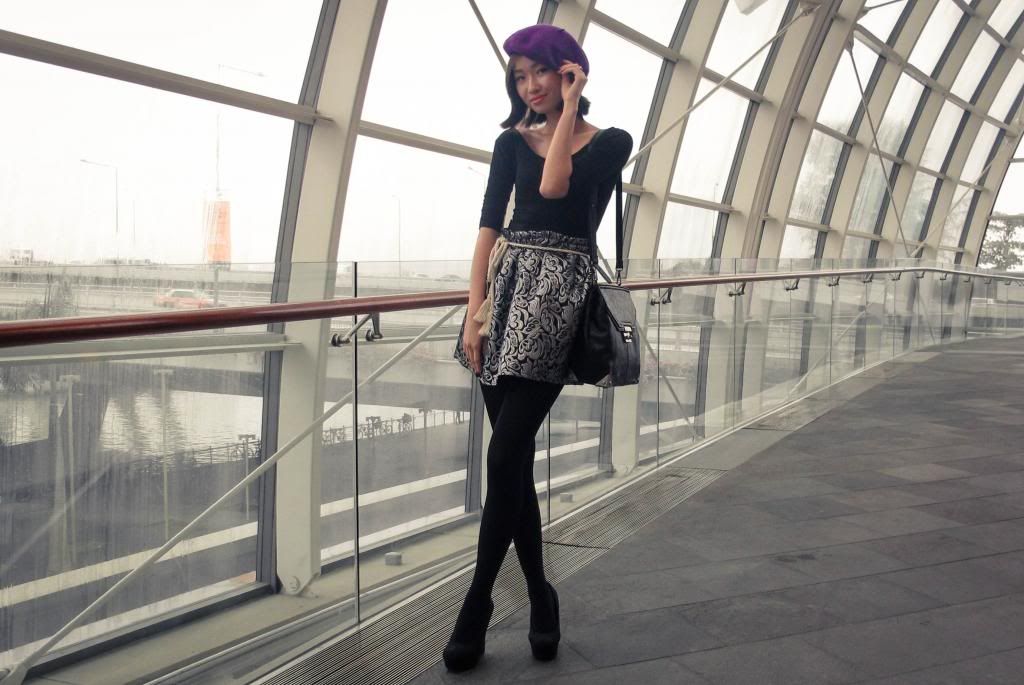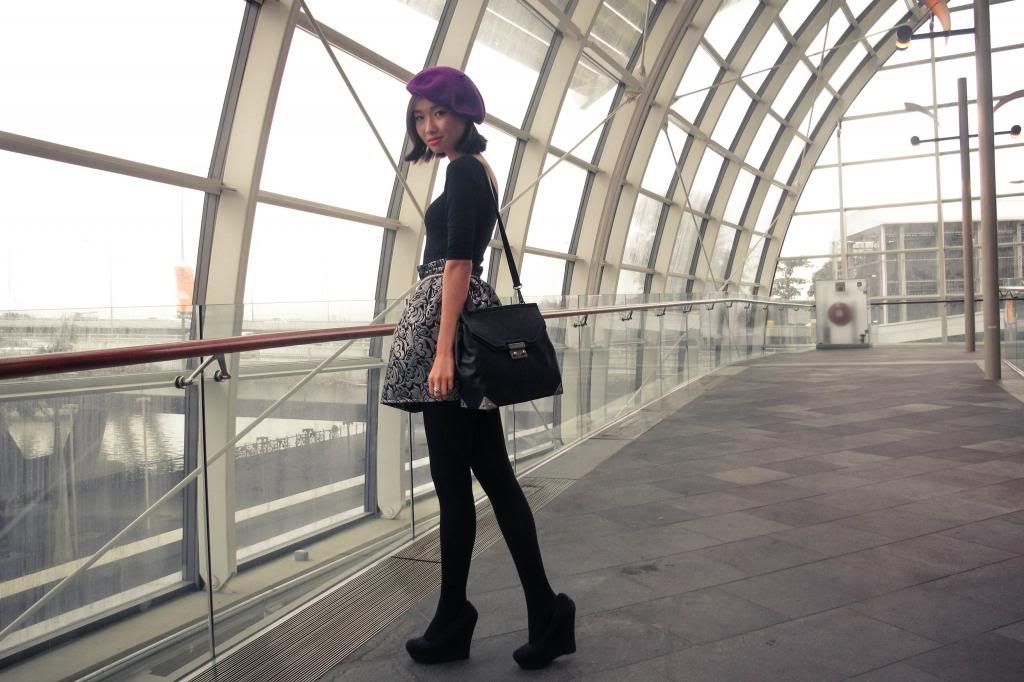 Artist beret - H&M | Suede wedges - Payless | Bag (in the style of A.Wang) - Charles & Keith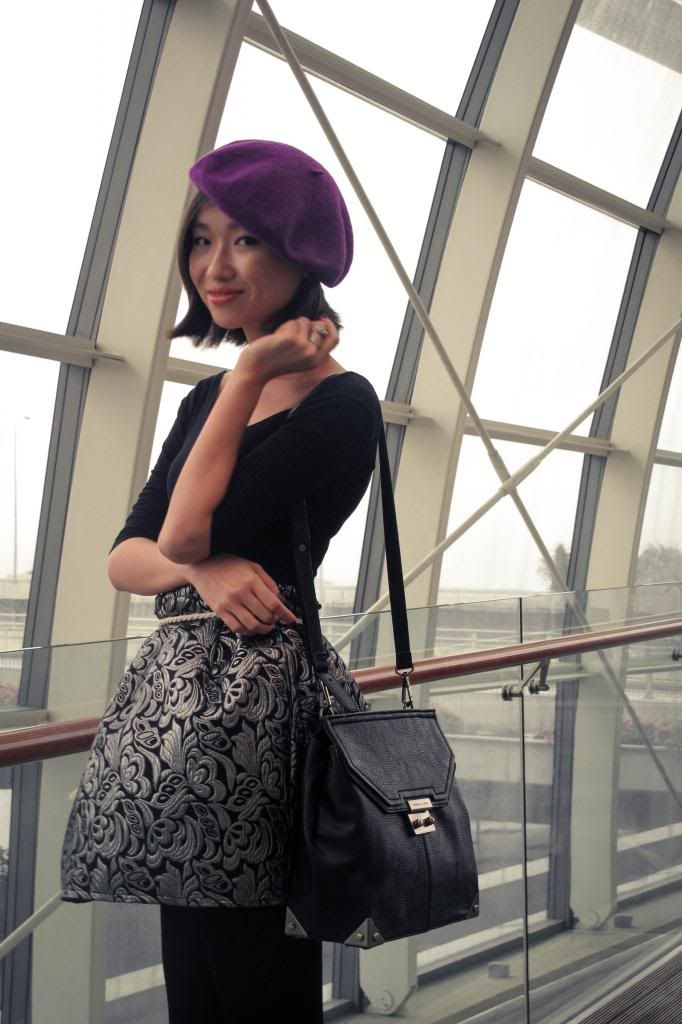 While the tall wedges looked pretty, I was wincing in pain by the time I finished seeing the exhibition. Let's just be honest here, it was pretty silly of me to wear heels for a long day of walking around town.
Alright, that's all for now! Oh and if you like the skirt I'm wearing, remember to check out
Purple Gin
! The same skirt is available in gold too.
Photos by Nigel
Follow me on Instagram @ulimali!