GIVEAWAY
Status: Closed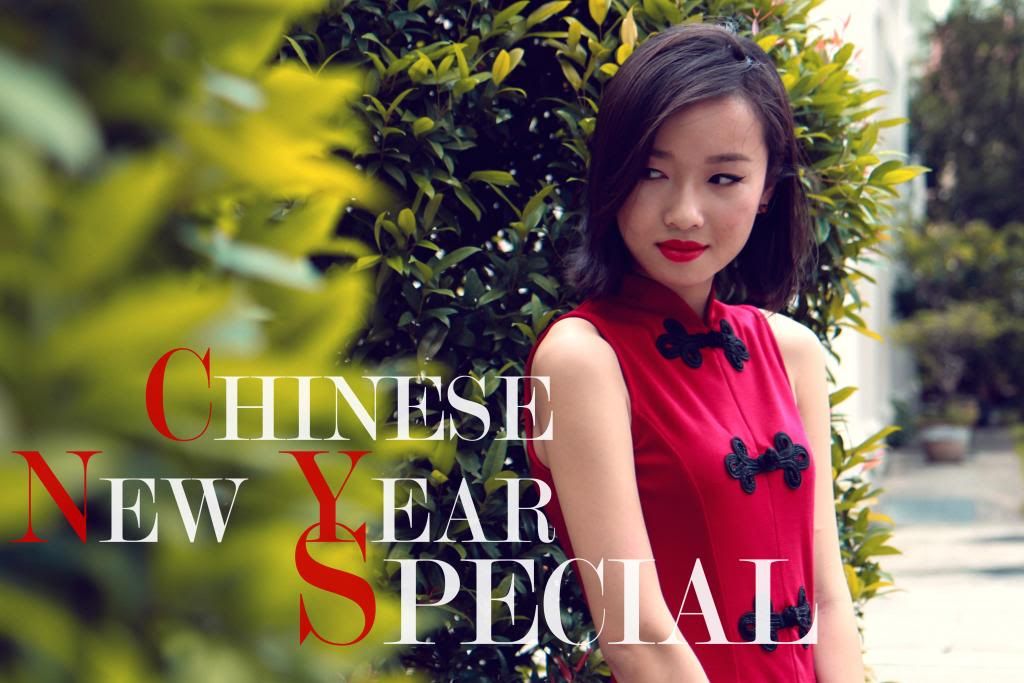 The last time I remember wearing a Qi Pao was probably for Racial Harmony Day during my primary school days, when kids were encouraged to either wear their own or traditional costume of another race. Those were the good ol' days. My favourite was the Indian Sari; I loved it so much that my best friend at that time gave me 2 sets as a gift, still have it now! I swear I'd keep those forever. I don't know what happened after, but I never made it a point to own a Qi Pao for special occasions. What a shame that I don't even own a costume of my own heritage? I am embarrassed to admit that I too went through a period of teenage rebellious phase when I refused to wear red during CNY visiting because I thought it was 'lame'. What was I thinking? This year, I am going to embrace oriental fashion!
Small clutch - Toscano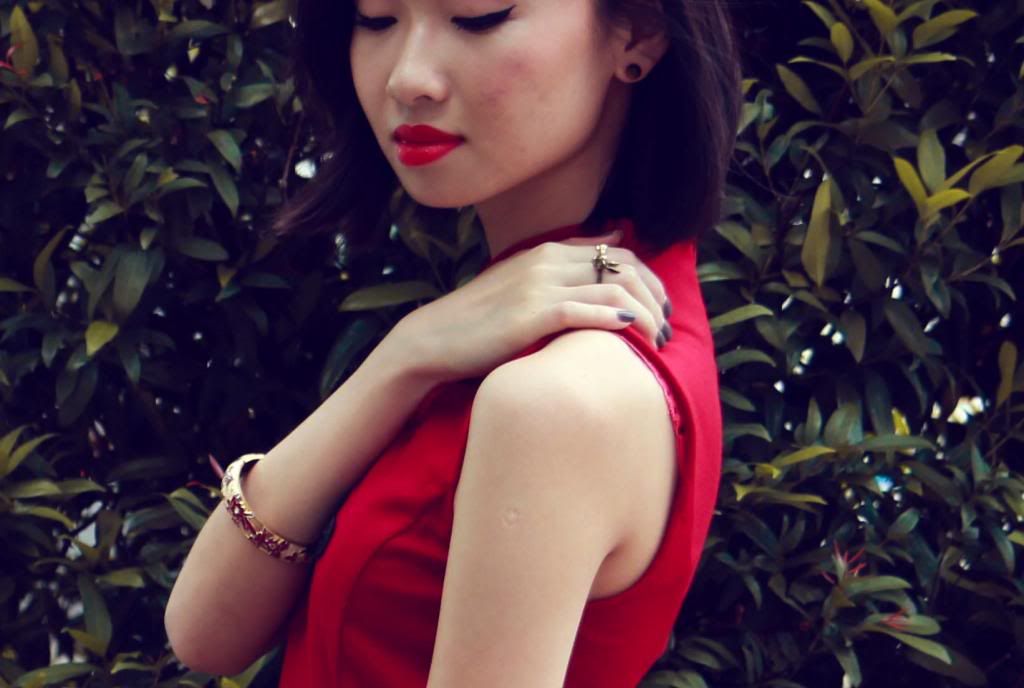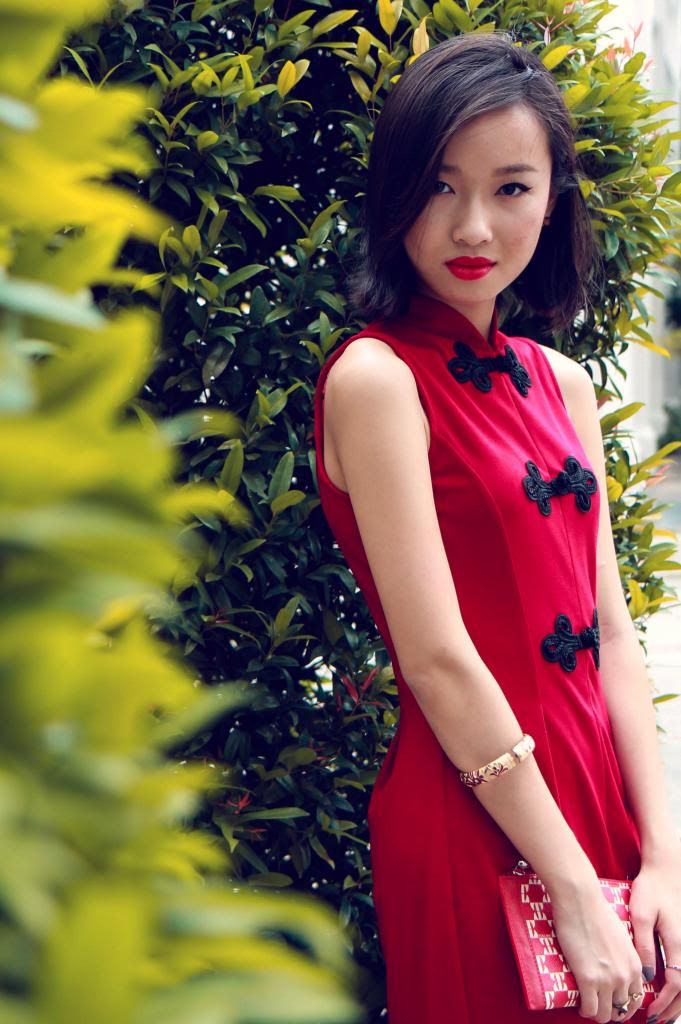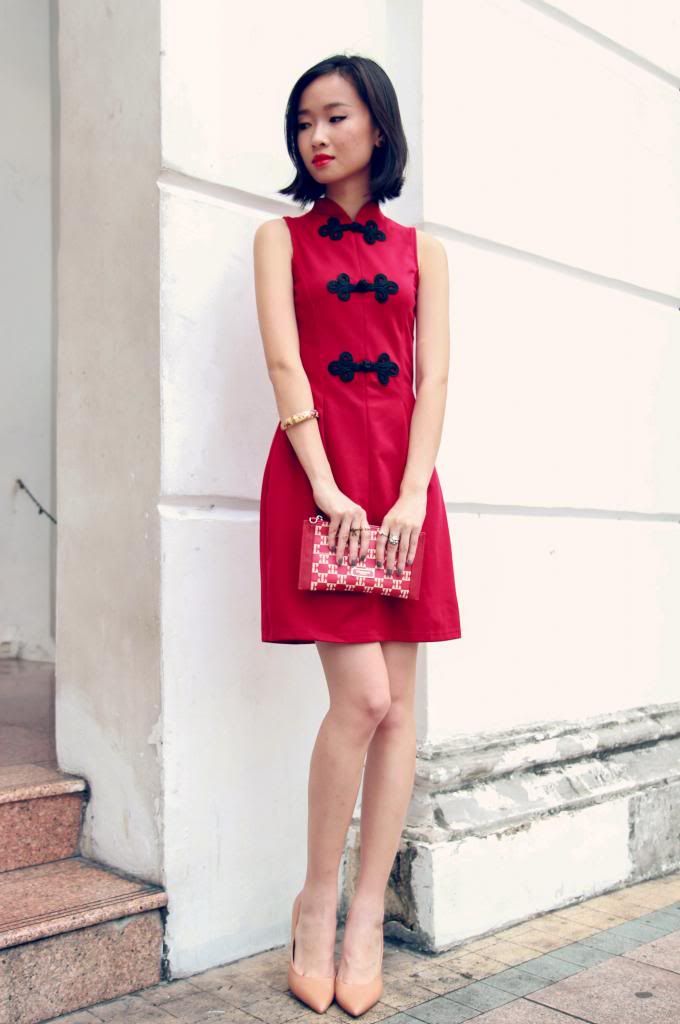 Nude pumps - ZARA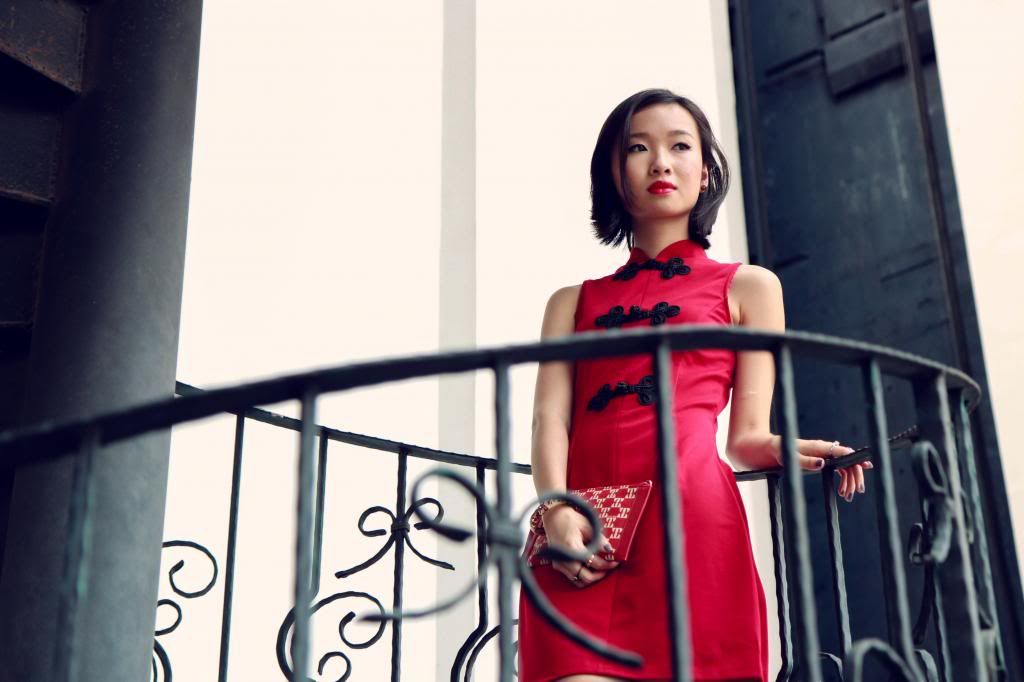 The Chinese Qi Pao is a very graceful piece of garment. Did you know: the Qi Pao was originally baggy which was only later made fashionable and fitting by socialites of Shanghai in the 1920s. It was often worn as a party dress! The mandarin collar takes shape of a semicircle that is extremely flattering for a women's neck, hiding vital signs that give a woman's age away. The buttons are knobs made out of intricately knotted strings. This dress preserves some traditional elements but was remade in a more forgiving shape and style appropriate for everyday. The makeup is easy - simply a winged eyeliner (to elongate the eyes) and bright red lipstick for that extra statement. I am wearing Loreal lipstick in Red Passion.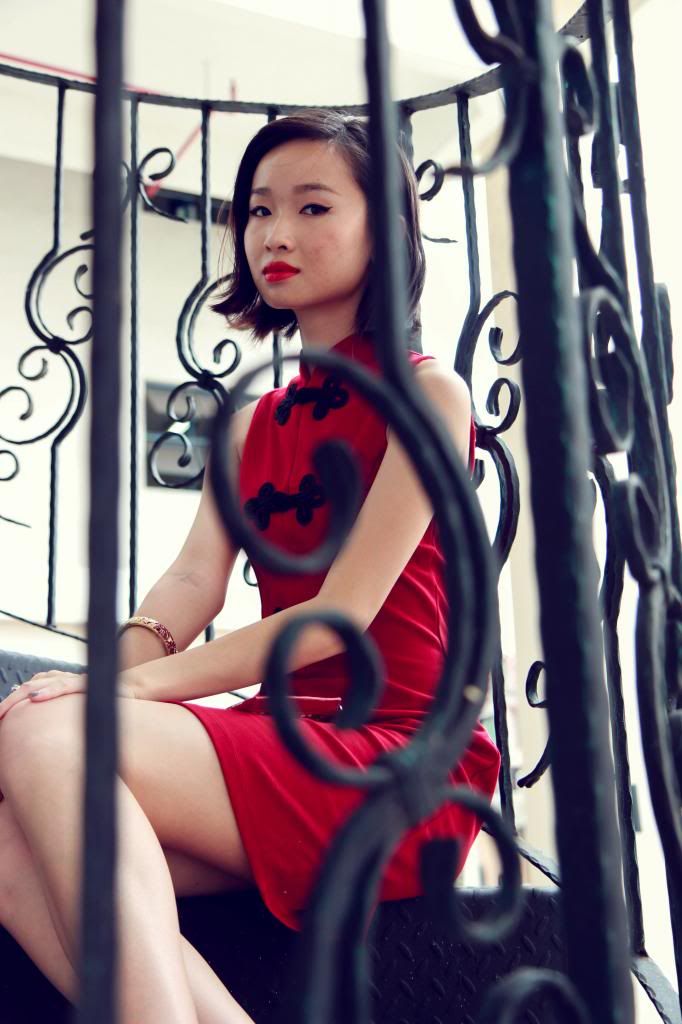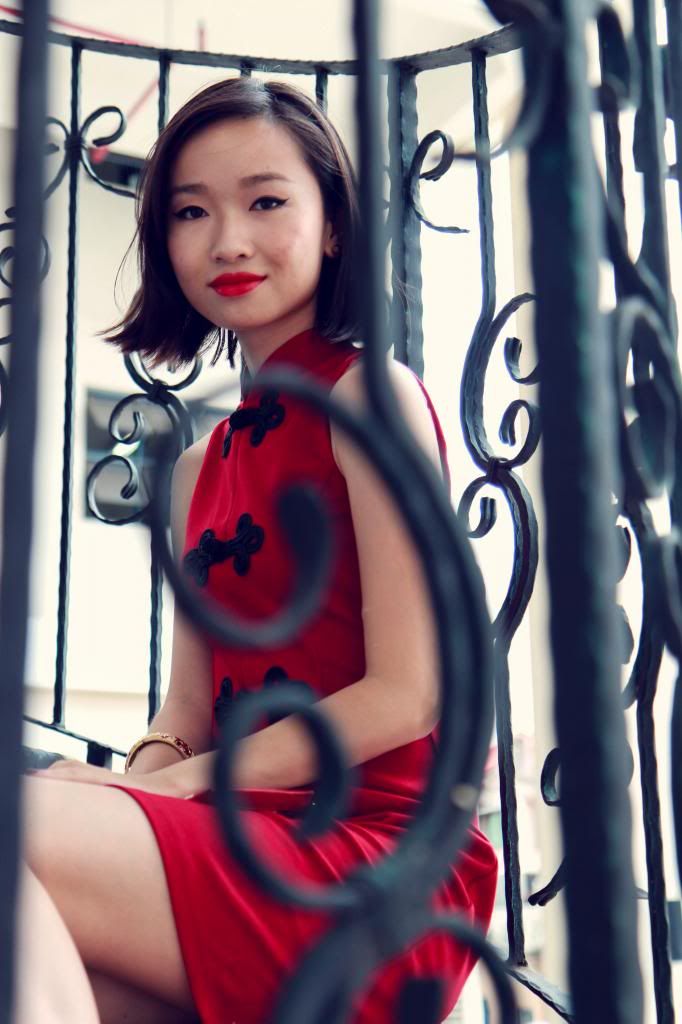 Photos by JJ
I would love to give one of you this dress for your Chinese New Year visiting this year. To stand a chance to win, simple follow these instructions:
2. Tweet me @ulimali, tell me what is the most annoying question you get asked during CNY?
E.g. "The most annoying thing I get asked during CNY is my grades/ relationship status/ financial status."
3. Deadline: 24 January 2013, Thursday, 11.59pm (GMT+08:00)
You can tweet me more than once!
Winners will be randomly selected and announced on Twitter.
Giveaway open to SG residents only.