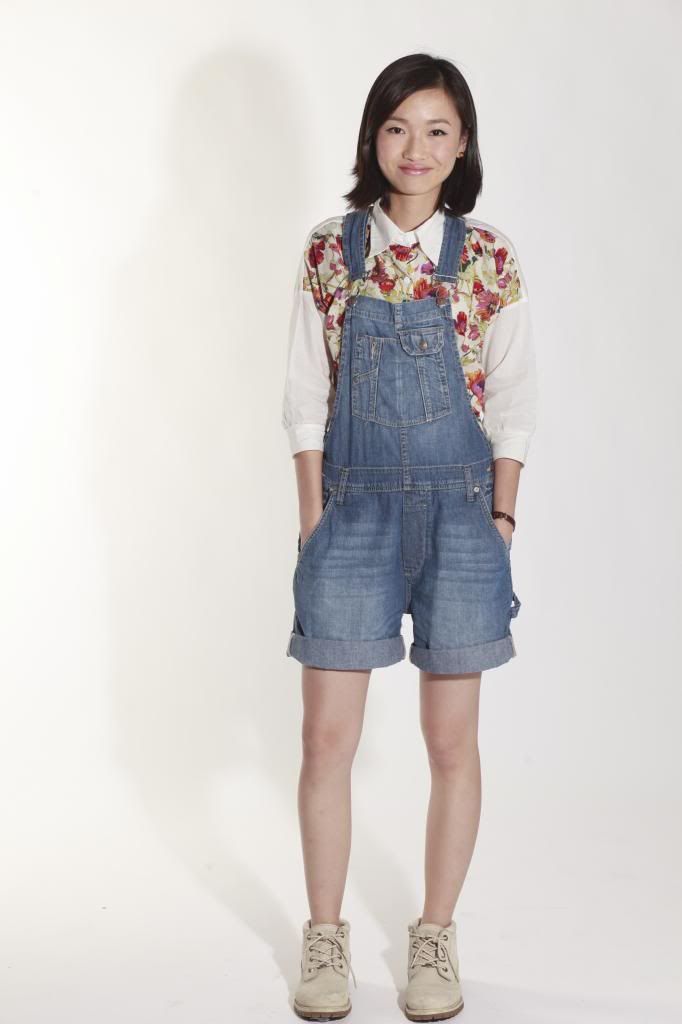 Denim overalls - H&M (similar: 1, 2, 3)
Hey, you! Stop giving me that disapproving look man. "
You used to wear that with diapers when you were four!"
was the first thing my mom said when I picked my denim overalls from H&M in Hong Kong. Yeah, she wasn't joking. Probably categorized as one of the most man-repelling fashion item after harem pants, I honestly can't care less because they're SO comfortable. Plus they never seem to get dirty which is why I wore it throughout my
Bangkok trip
last year.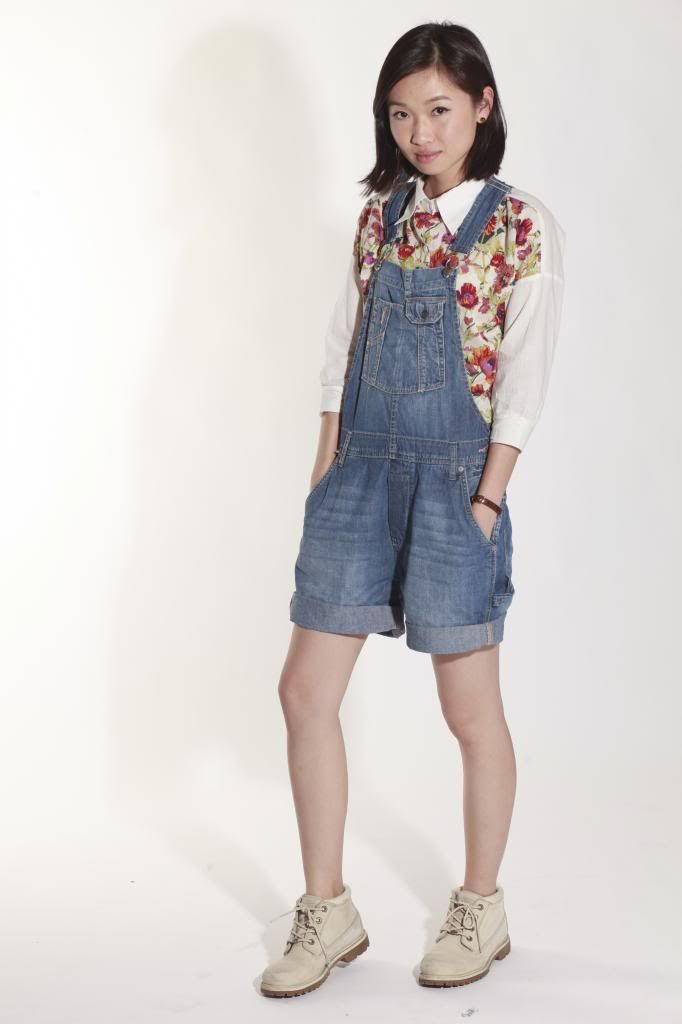 My outfit reminded me of this: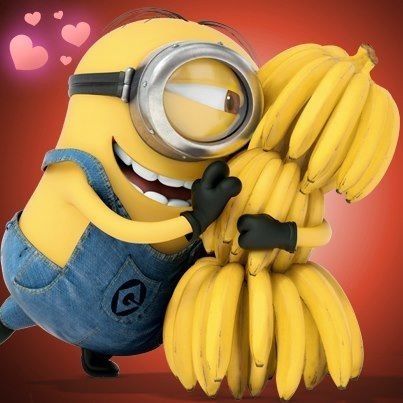 A Minion in overalls and a bunch of bananas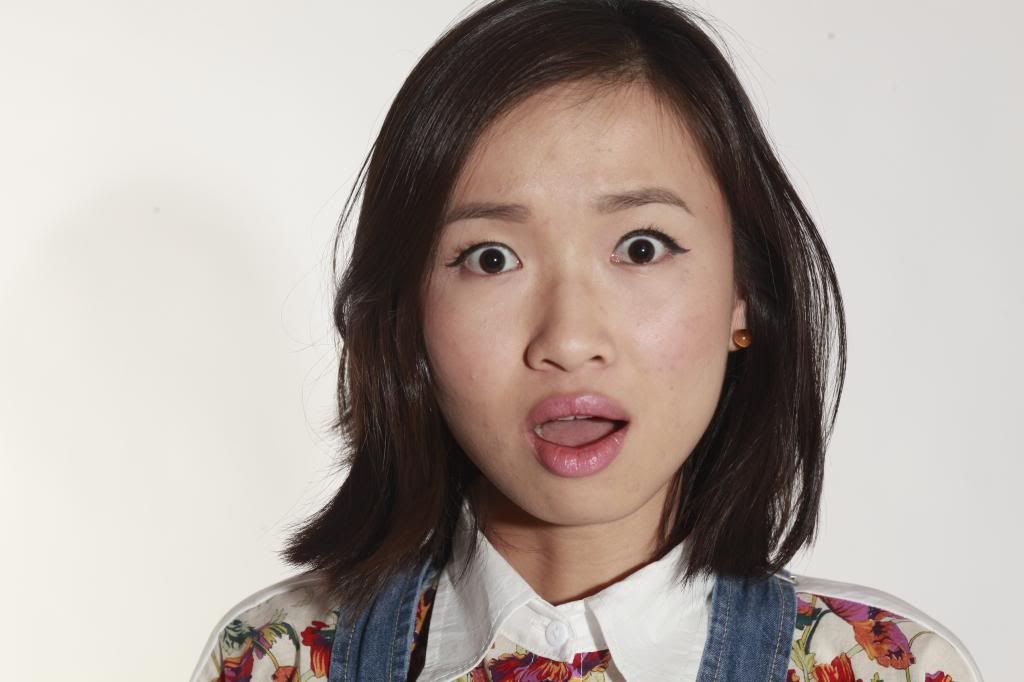 The WHAT-ARE-YOU-WEARING-LOOK from an entire cabin of passengers on the MRT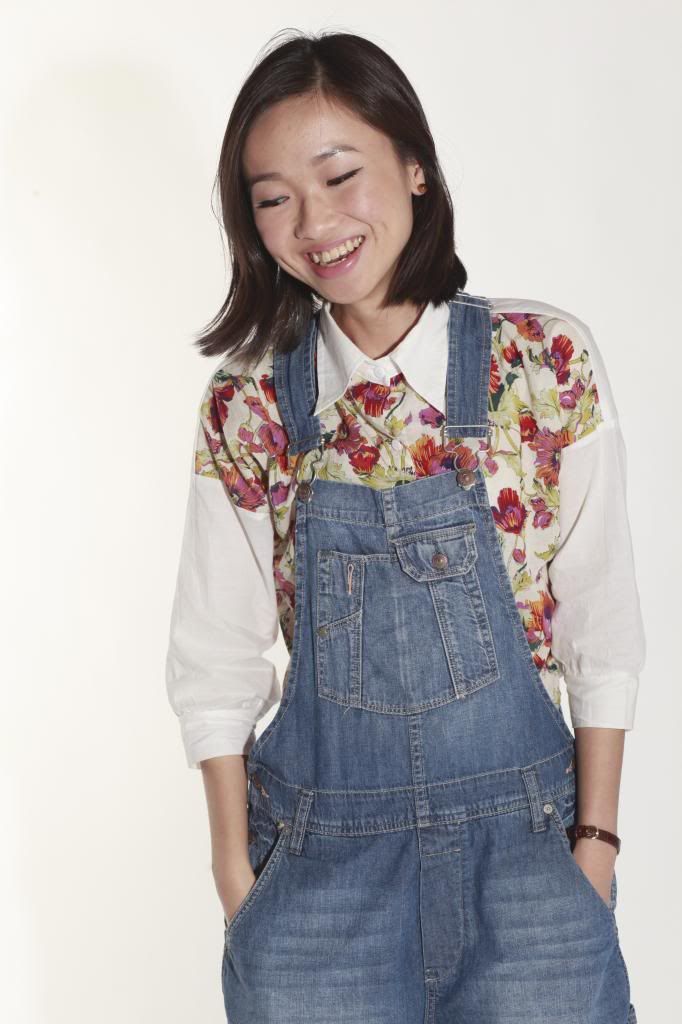 *shrugs*
Moving on. I normally wear a plain white tee under my overalls but floral with denim might be the best combination yet! All I'm missing is a cowboy hat and fringed boots to look like a convincing country girl. I just love how cute the collar looks between the shoulder straps. Besides florals, a red checkered shirt would look equally adorable on hot summer days. Tie a bandana on your hair or stick a sunflower beside your ear. If you have amazing abs like my friend
Georgina
, wear a cropped top beneath and finish off with converse sneakers!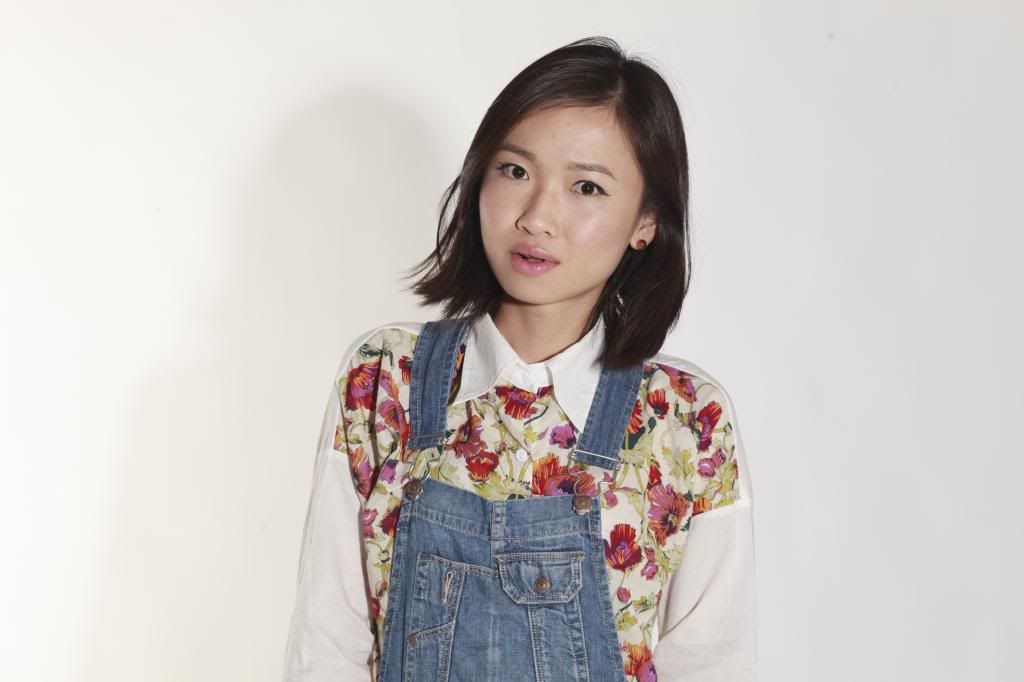 On a random note, I am really happy that my dark eye circles visibly vanished with the help of Benefit's Erase Paste! But I did use another concealer lightly on top of it. These photos are straight from camera and unedited so judge for yourself. I might do a review of that product soon!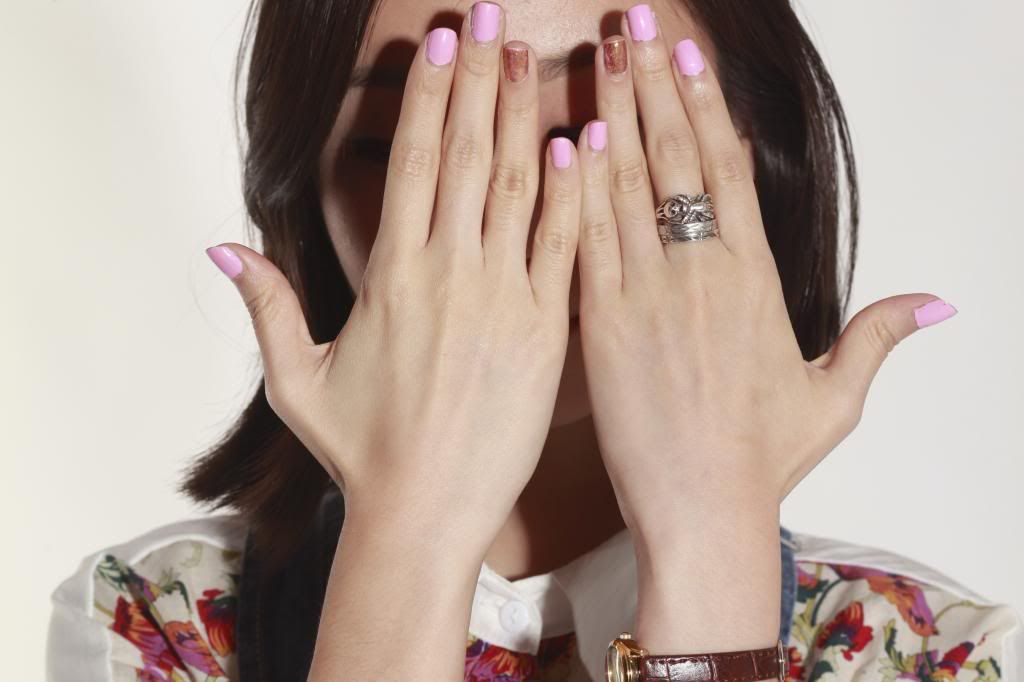 Pink Friday nail polish, Nicki Minaj collection - O.P.I.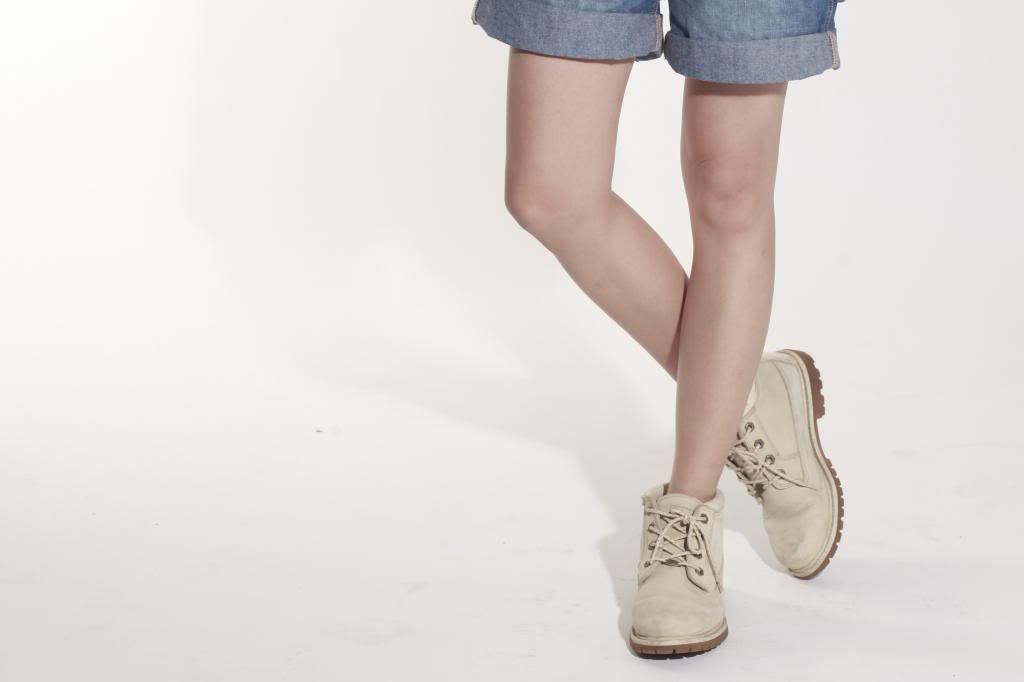 Timberland boots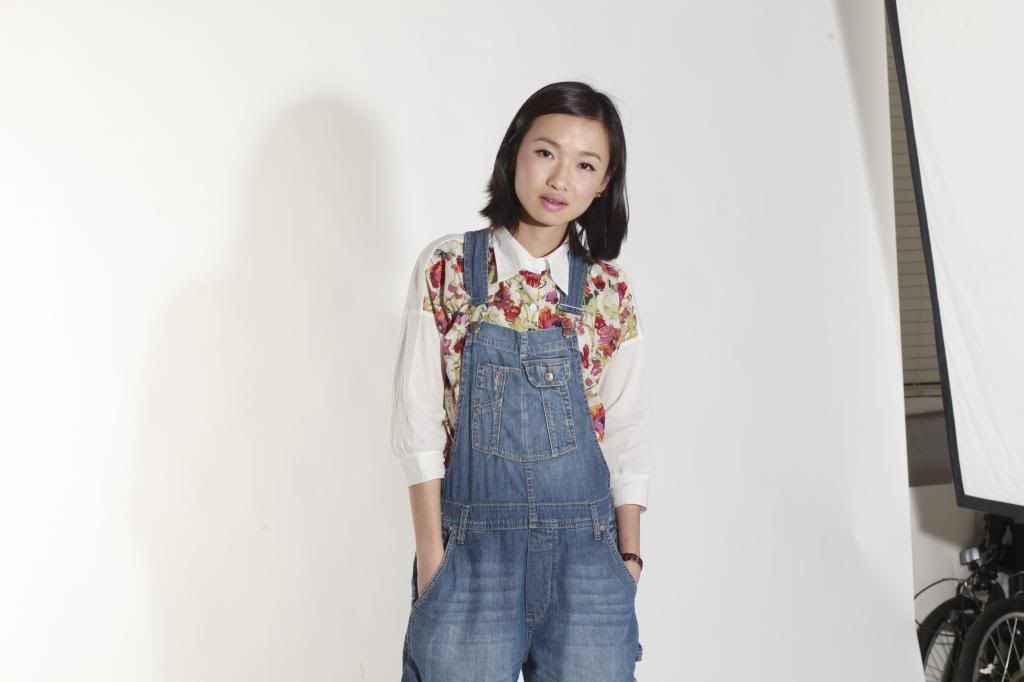 I don't know what's with my strange facial expressions, maybe the change of environment made me want to try something different. As much as I love outdoors, a studio really saves me during gloomy days. Due to the bad weather lately, it has been really difficult to come up with good quality outfit posts. Thank you Lenne for taking the time to help me with pictures! And yes, we worked together recently shooting for a commercial shoot which going to be amazing. Stay tuned!