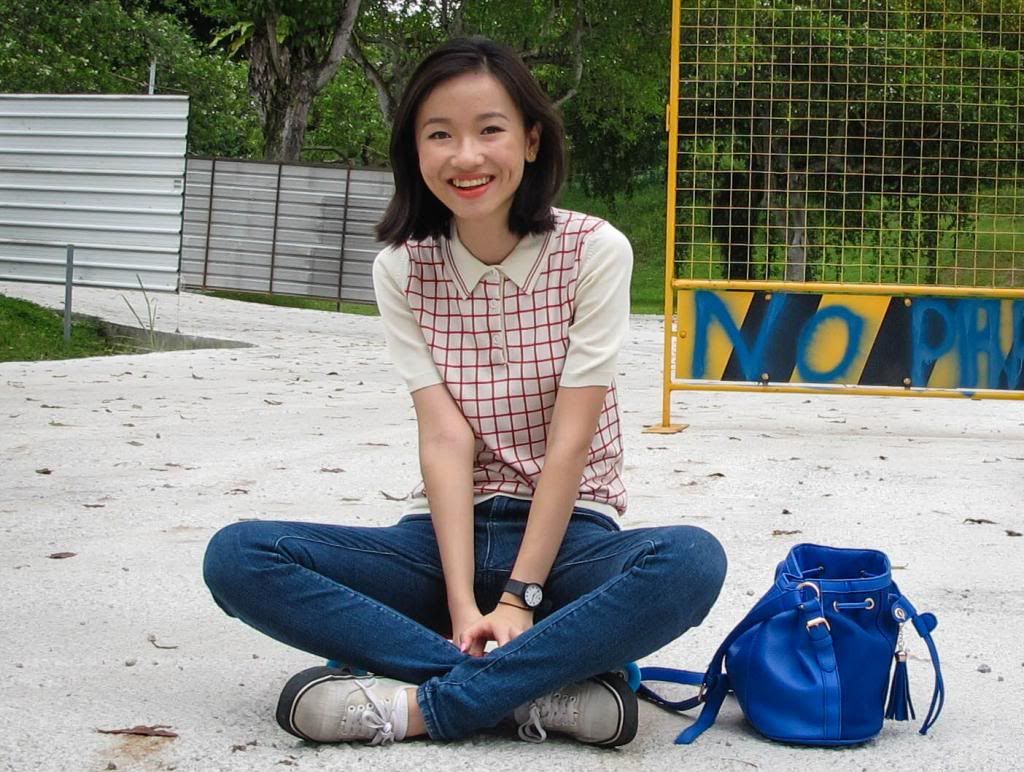 Happy Valentines Day! Doesn't matter if you spent it with your partner, good pals or alone, I wish you happiness. There is nothing wrong about spending Valentines' day alone! I spent my 14th February at home in pajamas. Why? Because I was so tired! In my opinion, this occassion had become over commercialized as an opportunity for retailers to up their prices. No, thank you, I do not want to be around town stuck in a fine dining restaurant observing thirty other couples. No, I am not that interested in comparing who holds a bigger rose bouquet or Teddy bear. I don't want nine hundred and ninety nine roses if I had to clean up withered petals. If you truly love somebody, it is only natural to shower him/her with care every single day right? Why wait for this one day?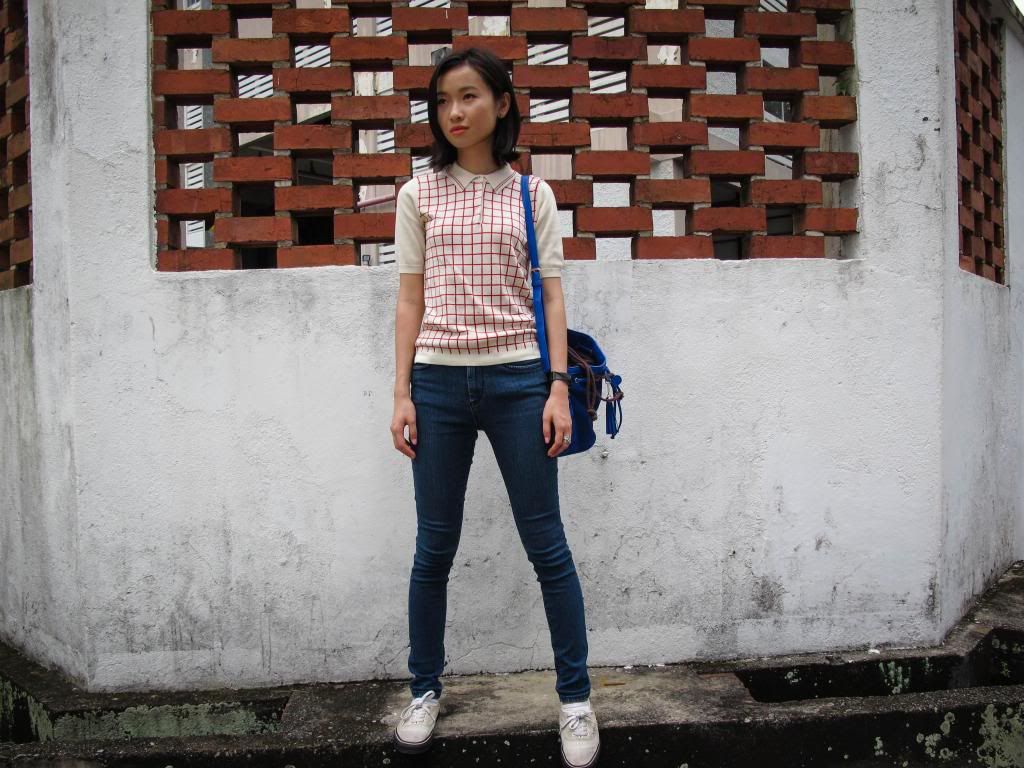 Polo shirt - Good Morning Beautiful People, Uniqlo | Jeans - Forever 21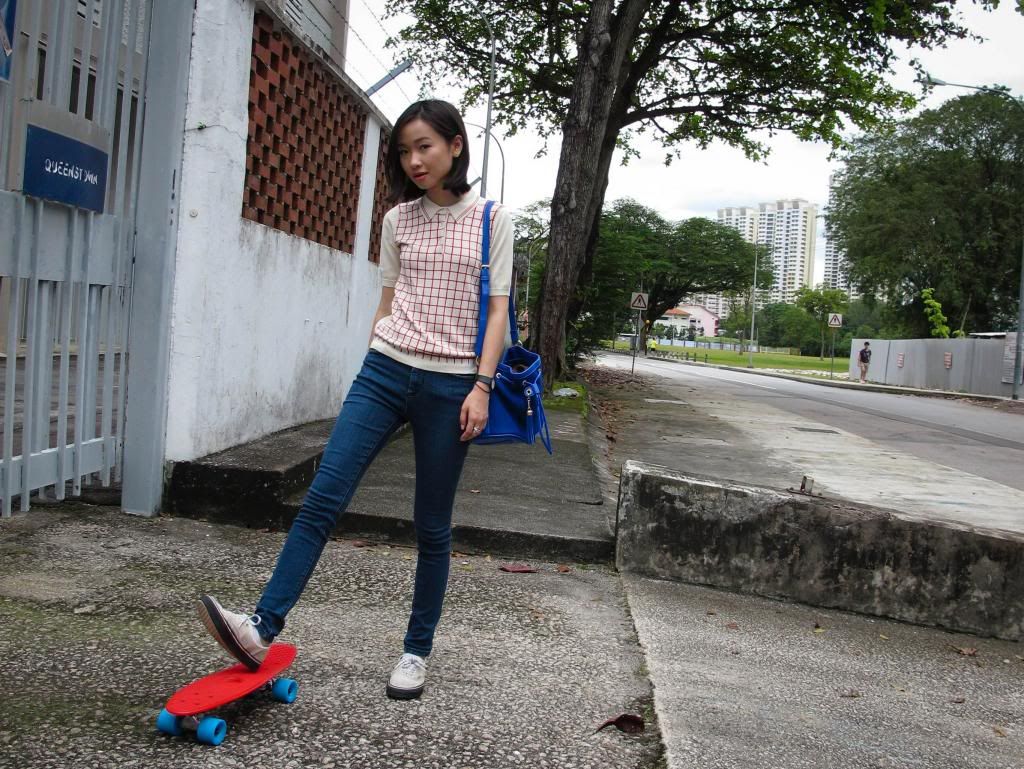 Allow me to introduce to you our latest hobby - skating! Actually, I am not sure if this is even considered 'skating'; y'know, those professional skaters who skate in bowls. If I'm not wrong, these are originally called the
Penny skate boards
from Australia. The originals are more expensive. As amateur skaters, we purchased mini boards from 7-Eleven (Orchard area) for only $59.
They're more sturdy than I imagined. Though tough, the board is actually rather flexible, allowing you to easily shift your weight left and right. I love that these mini boards are portable and light weight. Of course, there were many colour combinations to choose from to suit your personality!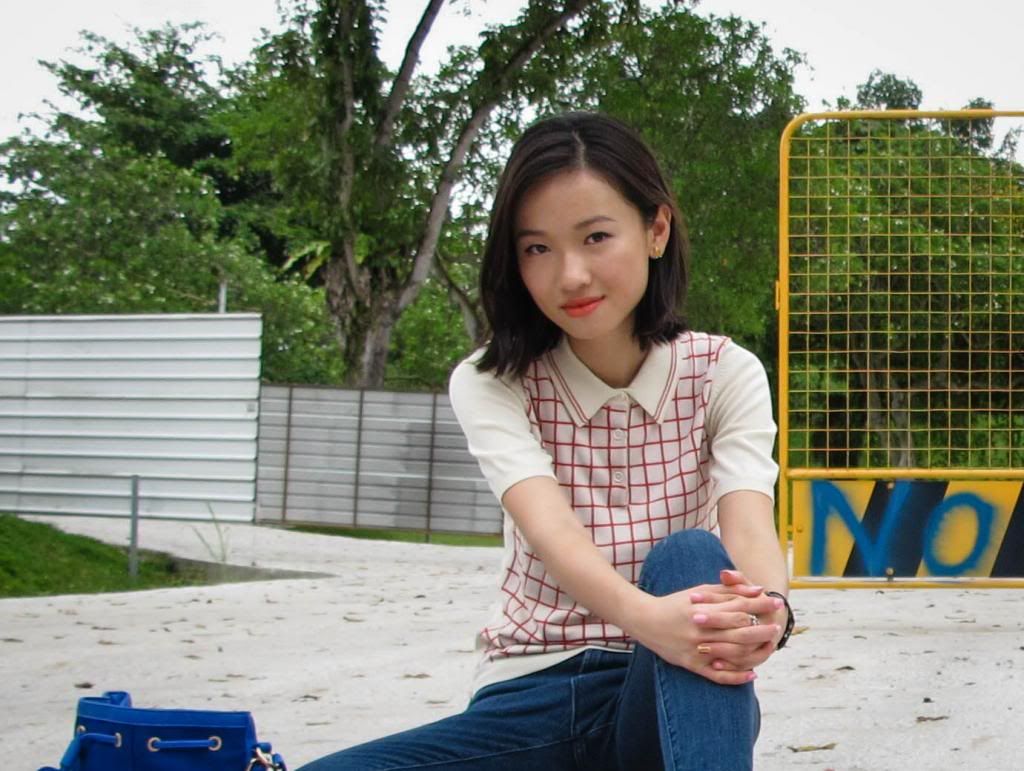 Rimmel London Moisture Renew lipstick in 640 Coral Chic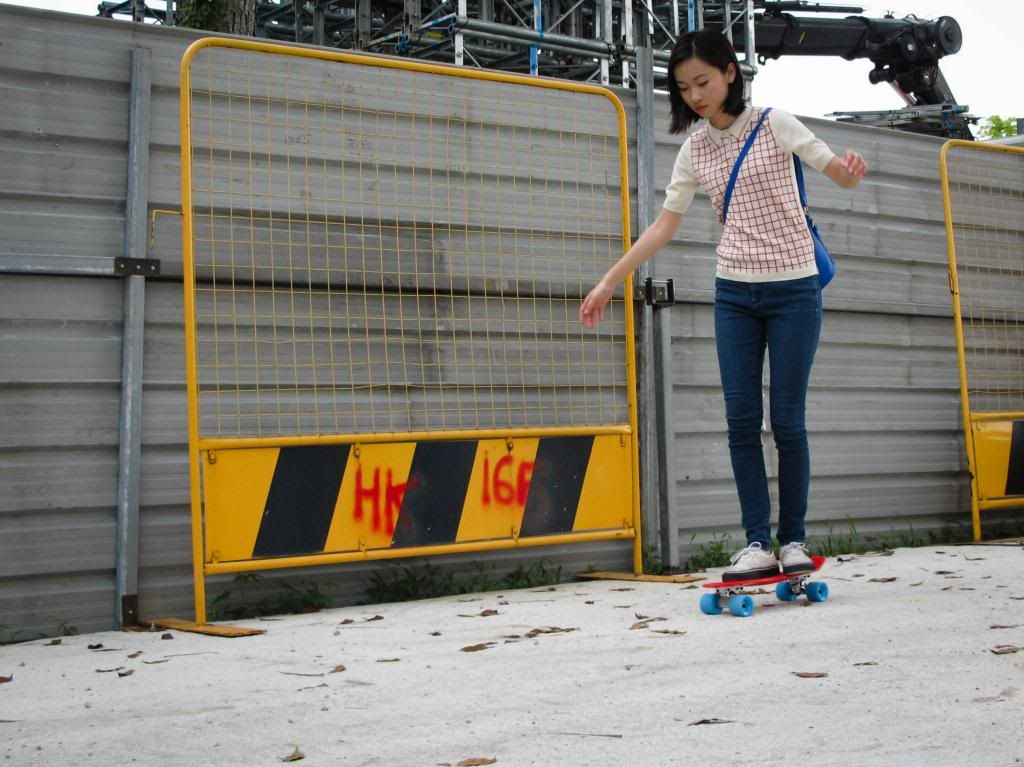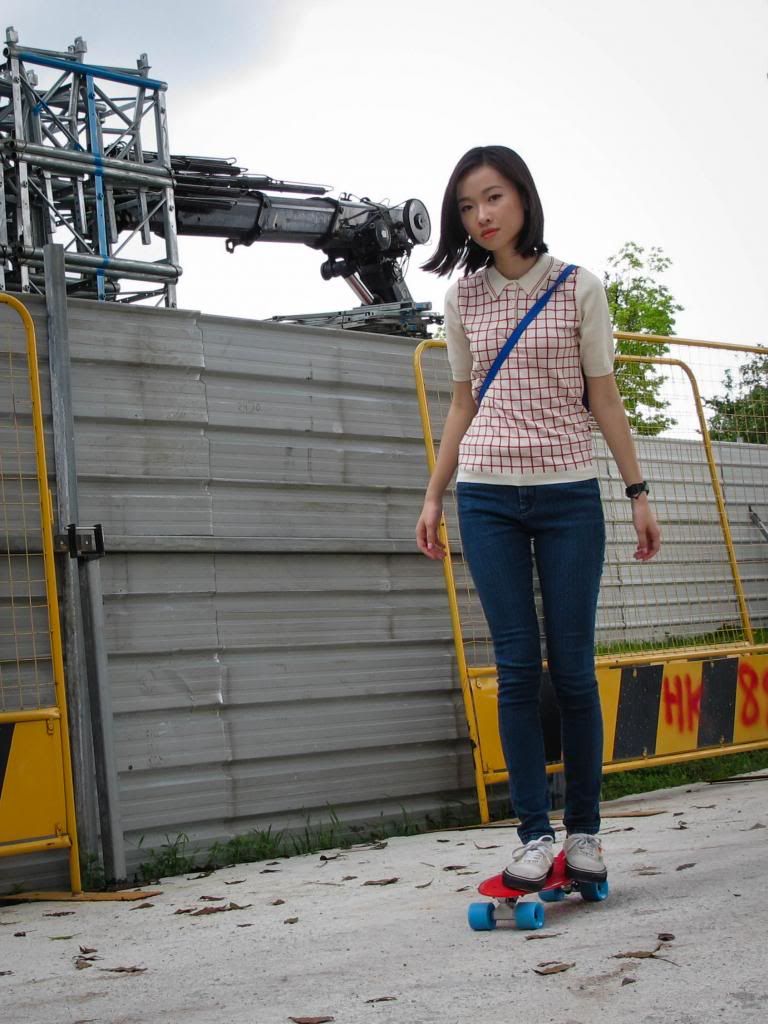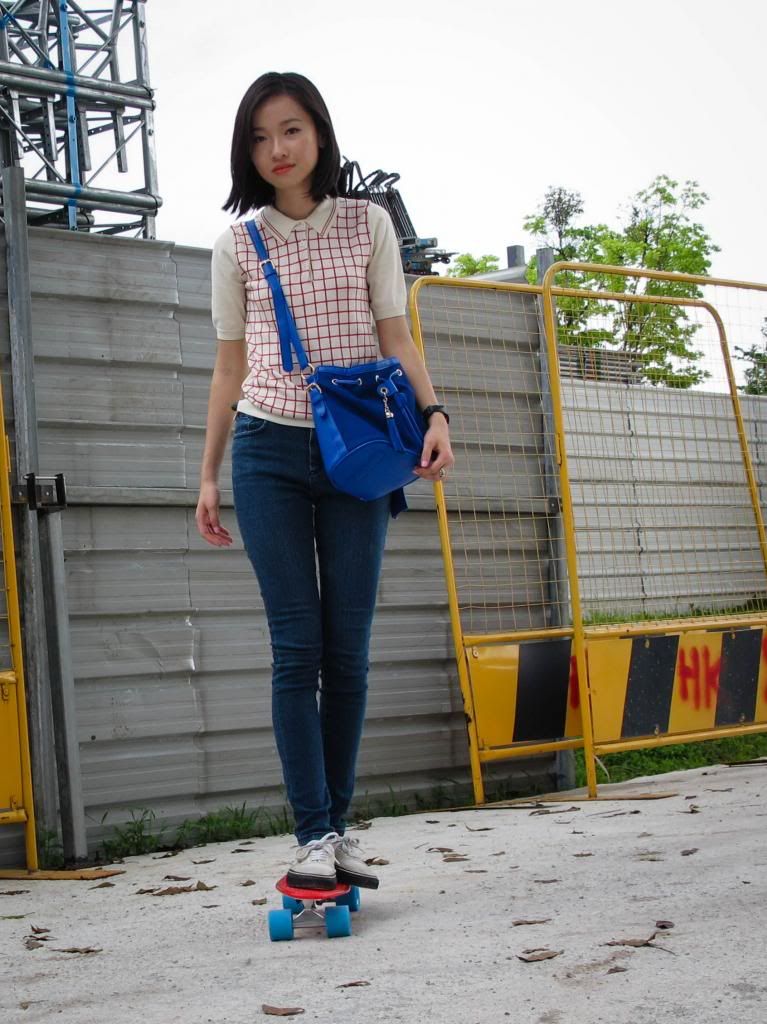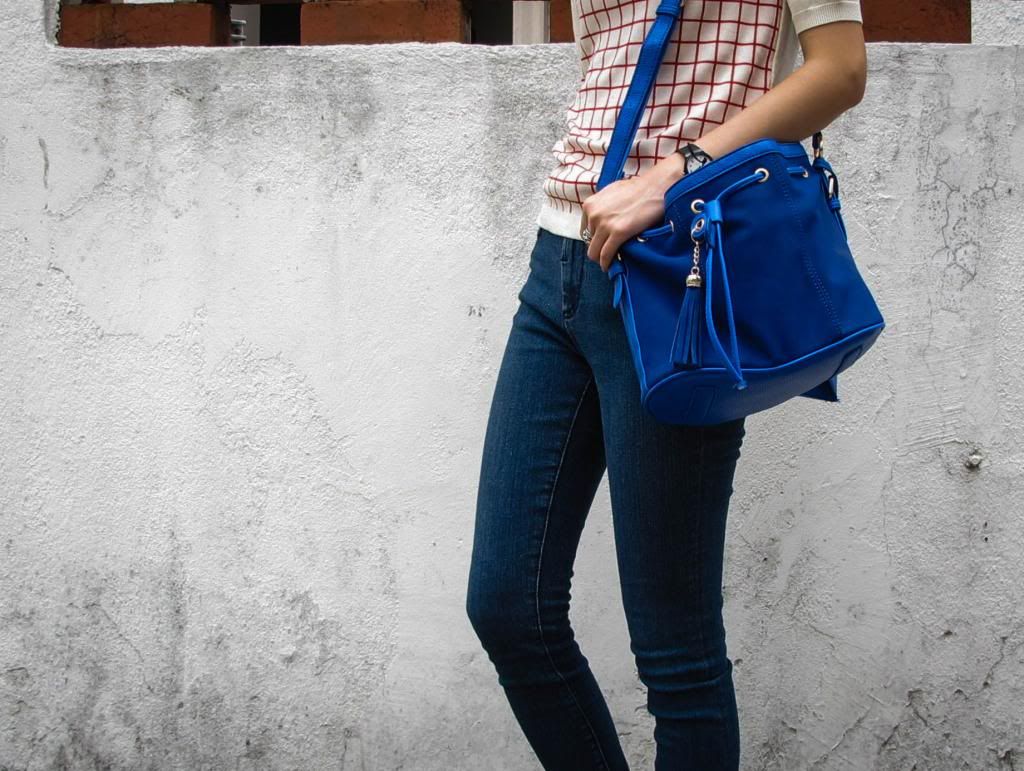 Maddison Magenta Bucket Bag - sponsored by O'ORO
Since I was skating, I didn't want to carry a whole load of stuff with me. I have been obsessed with small bags lately, forcing me to stop collecting receipts (don't we all do?) and carrying excessive amount of lipsticks.
Have I mentioned before that I really like colourful bags? I have gotten plenty of compliments for this bucket sling I'm carrying. It has a gorgeous blue suede material on the front side and faux leather everywhere else. Surprisingly, the material is so soft looks almost look and feel like real leather! Super comfortable to carry. My camera hardly justified its quality at all. :(
If you like the bag, you can get it at
O'ORO
!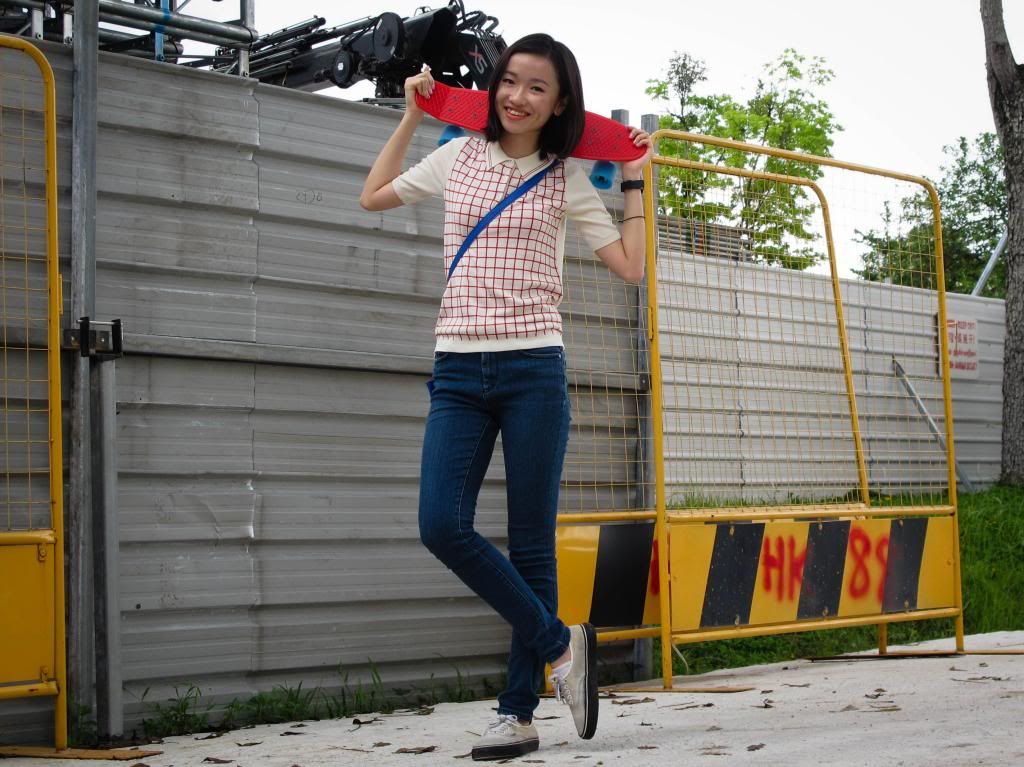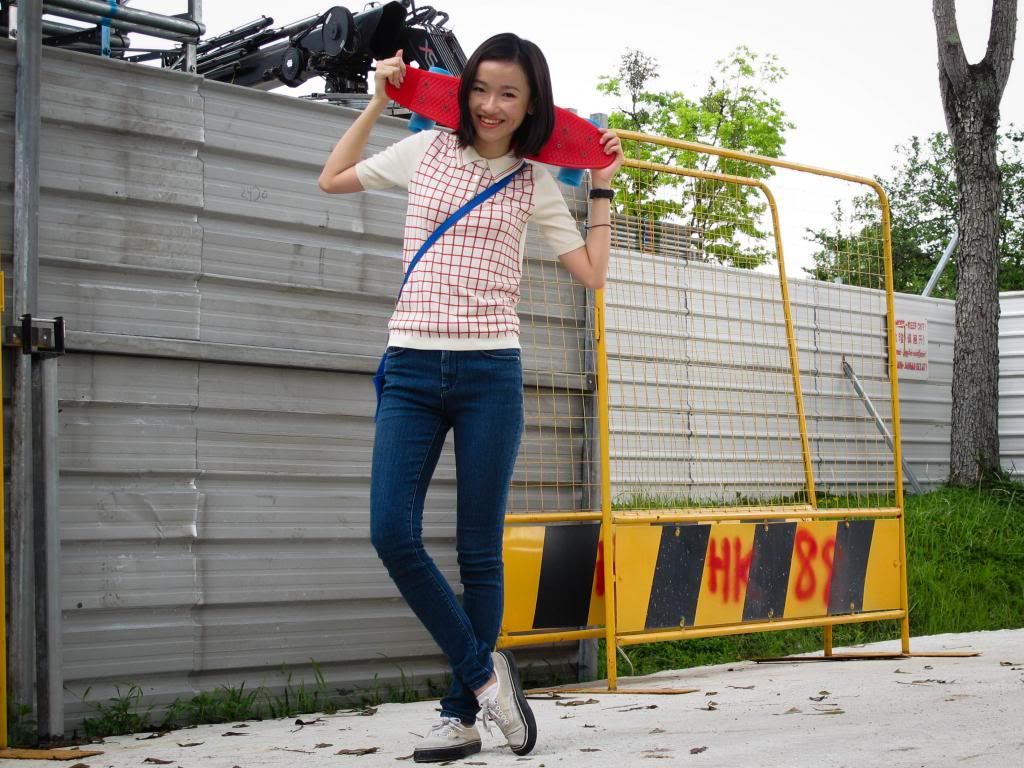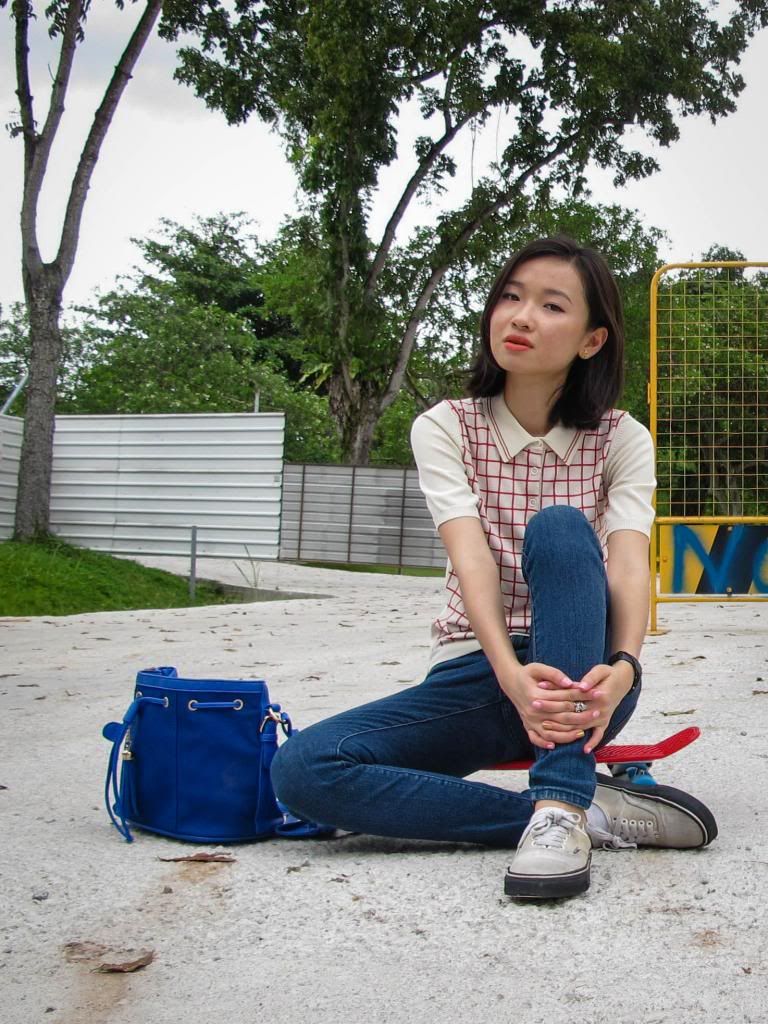 Sneakers - VANS
I am still learning, but already loving the feeling of skating! I am still extremely afraid of down slopes and constantly tilt too far left. But I am so glad Nigel and I now have another hobby in common. We went to skate at one of our favourite areas, Queenstown, because that's where we met!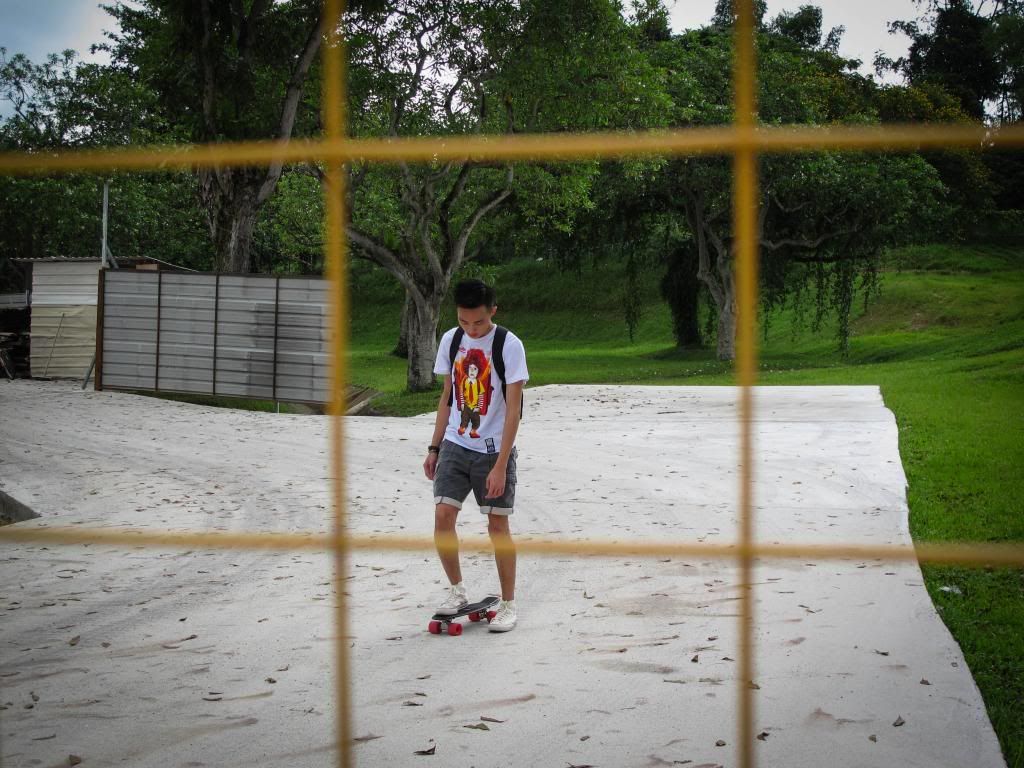 Photos by Nigel