Surprise surprise! My hair had gone even shorter than before. They say the addiction starts from the moment you 'let go' of your hair, and I can't help to agree. I feel like a haircut is more than appearance change; it is a whole attitude turn-around. I feel even more confident and stylish than before. Time to get hair wax and ditch overly girly dresses that make me look odd. I admit, I do feel very boyish at times but mascara and lipstick always help. Can't believe I kept long, boring hair for seven years!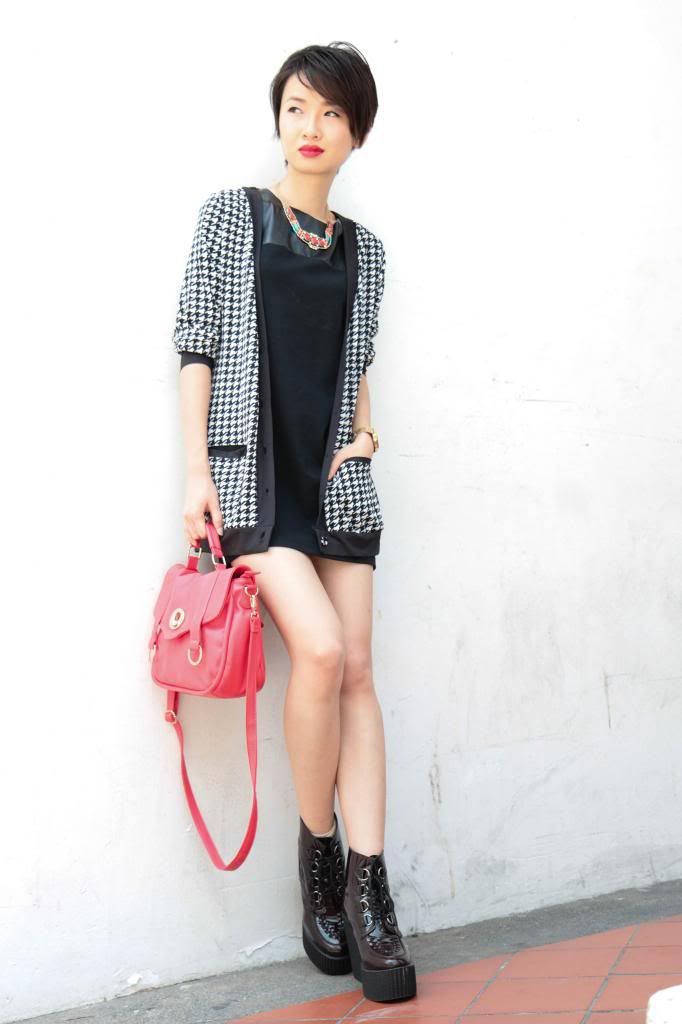 Leather panel dress - m)Phosis
I am really sorry if you're thinking, "what? ANOTHER outfit post with houndstooth?" Okay okay, I'll understand if you are getting sick of this infectious (and overly worn) print. But I can't help it! I find houndstooth an extremely versatile print which is at the same time a statement maker. I just love it. And since this print is usually black and white, it looks awesome with a pop of red.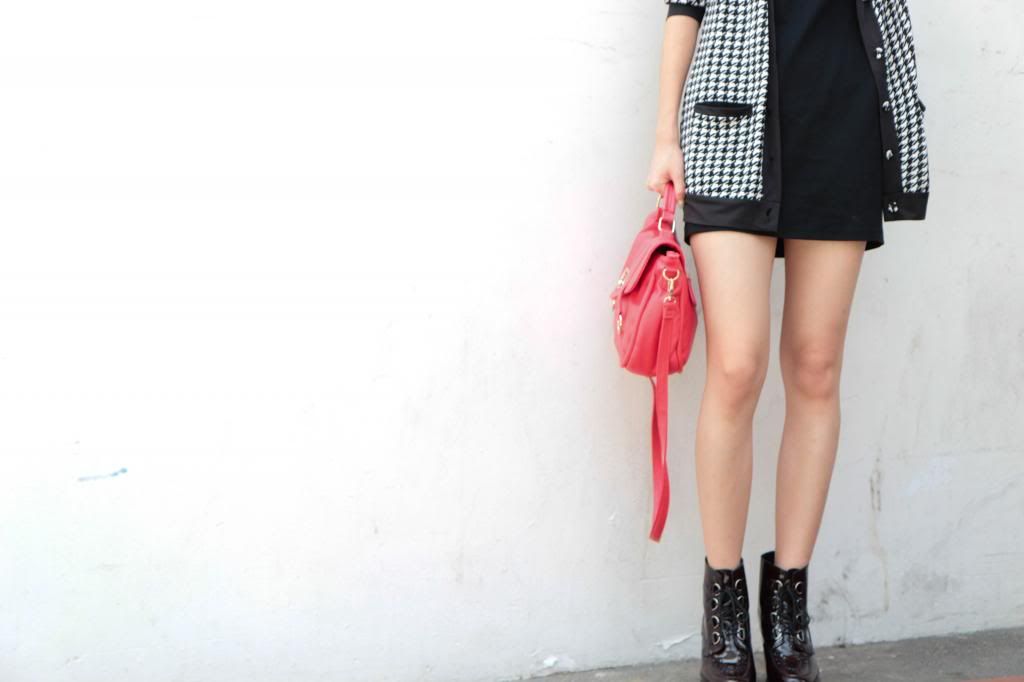 Bag - Mel | Creepers - Underground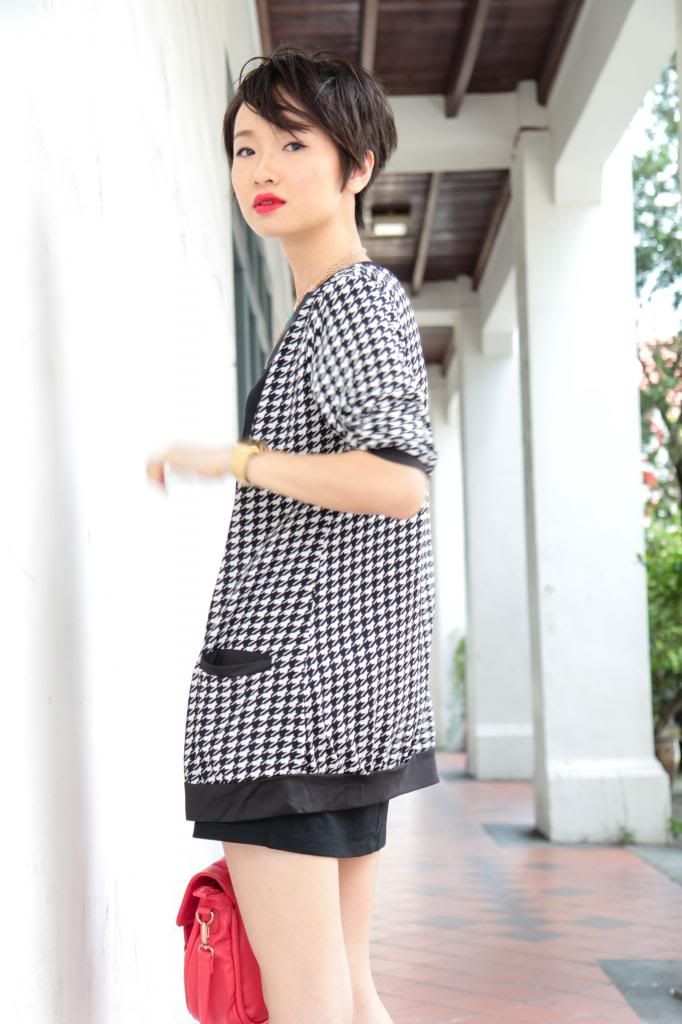 Rimmel Kate Moss lipstick in 111
With my short hair, I have all the reasons in the world to wear statement necklaces! This one was sent to me by O'ORO (I have featured them on my blog before), adding just the right amount of glam. The turquoise beads are refreshing and tropical. I am all about details and having fun dressing up!
Photos by JJ