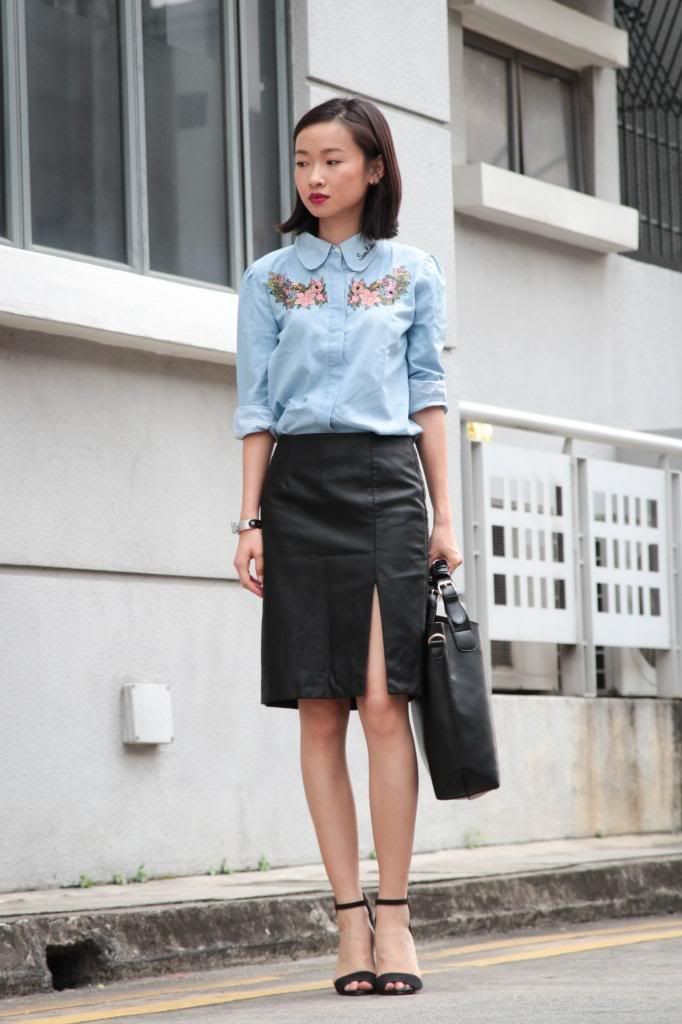 As most of you know already, I have unofficially graduated from Poly! While I might just be one of the few people who is not going to work a 9-5 office job, I am sure many of my friends are right now. Often, my friends ask me for on where to purchase good quality, affordable formal wear for the office. In my opinion, a few basics (blazer, pencil skirt, pointy pumps) are essential but you really don't have to buy a whole new wardrobe for a short 6 months temporary contract job. Why not dig into your existing wardrobe to find pieces that will work in the office and still show a little personality?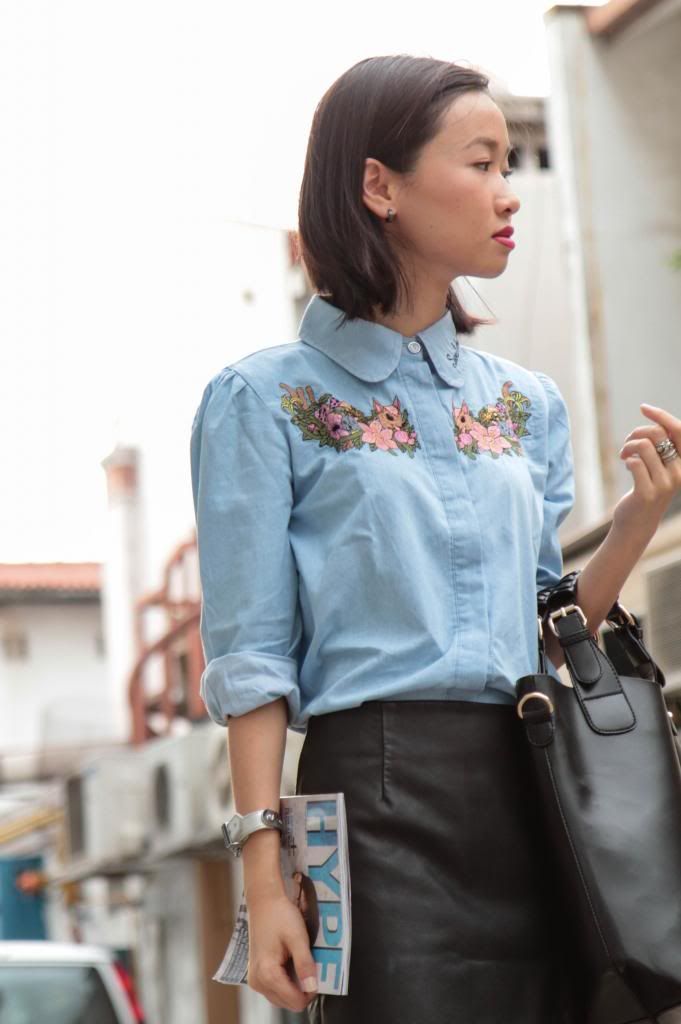 Shirt - Sweet Drug | Leather skirt - Cotton On | Bracelet - Charles & Keith
Besides leather and chiffon, pairing leather with a blue chambray shirt comes pretty close as my second favouite combination. Chambray is light weight and easy for the eyes, being an alternative for formal shirts if you happen to work in a less attire strict environment. A carry-all work tote is really essential too! To store your iPad, makeup, documents and umbrella for the rainy day. Those who commute via public transport will know the importance of a durable bag that will resist scratches when shuffling in a sardine-packed cabin.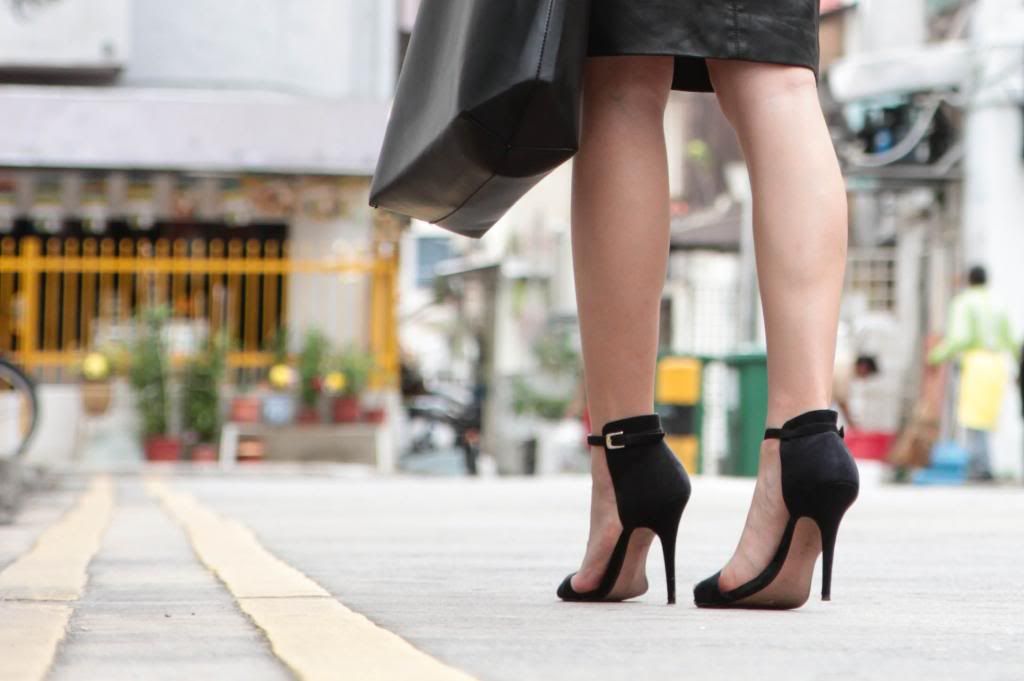 Sandal heels - ZARA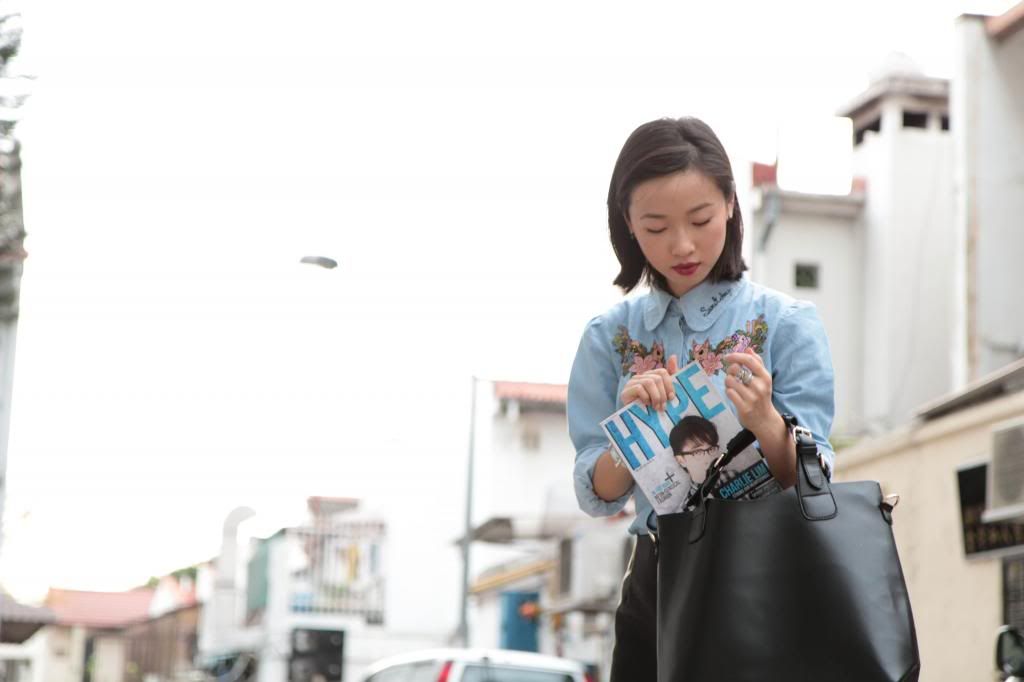 Photos by JJ
p.s/ Btw have you grabbed a copy of HYPE magazine? I am featured in the fashion spread guys! ^^