If I could only pick one thing to wear consecutively for a week, it would be denim. It could be anything denim; love my dungarees, dresses, and jeans on casual days. Denim is one thing which never seems to get old for all generations. Have you seen anything else that flatters everyone like denim does? Probably not. I truly love this denim dress for its collars (perfect for necklaces and bow ties) and hidden buttons. How I wish it's made into a blouse which will go incredibly stylish with skinny jeans! This dress looks so smart on with the rolled up sleeves, giving off a slightly androgynous look. Have you ever noticed how a NS men's arms instantly look more toned when his uniform sleeves are rolled up? So...those who want show off your latest gym progress, you know what to do right?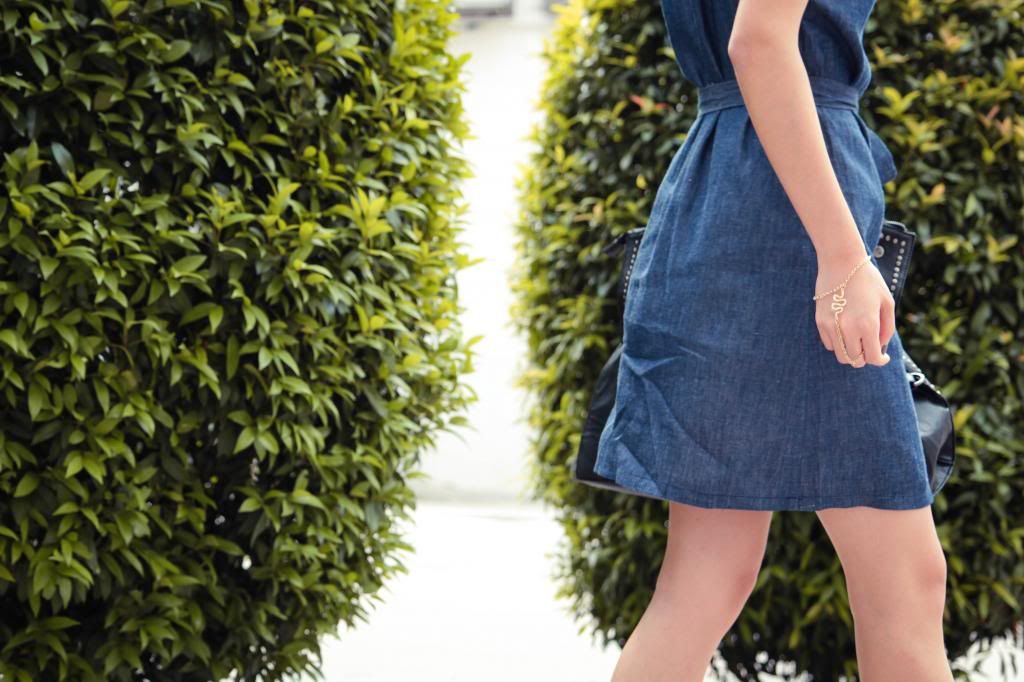 Medusa Harem Bracelet - c/o O'ORO
I have been wanting to get one of these ring-bracelet jewelry for a long time, and I was so excited when
O'ORO
sent them to me! The one I'm wearing is rather minimalistic, unlike those multiple chain kinds that can be super annoying when the chains get caught onto a lacy dress. The only thing I hate is that it's too big for my abnormally tiny wrist! I still love the look of it but I just wish it'd fit me better.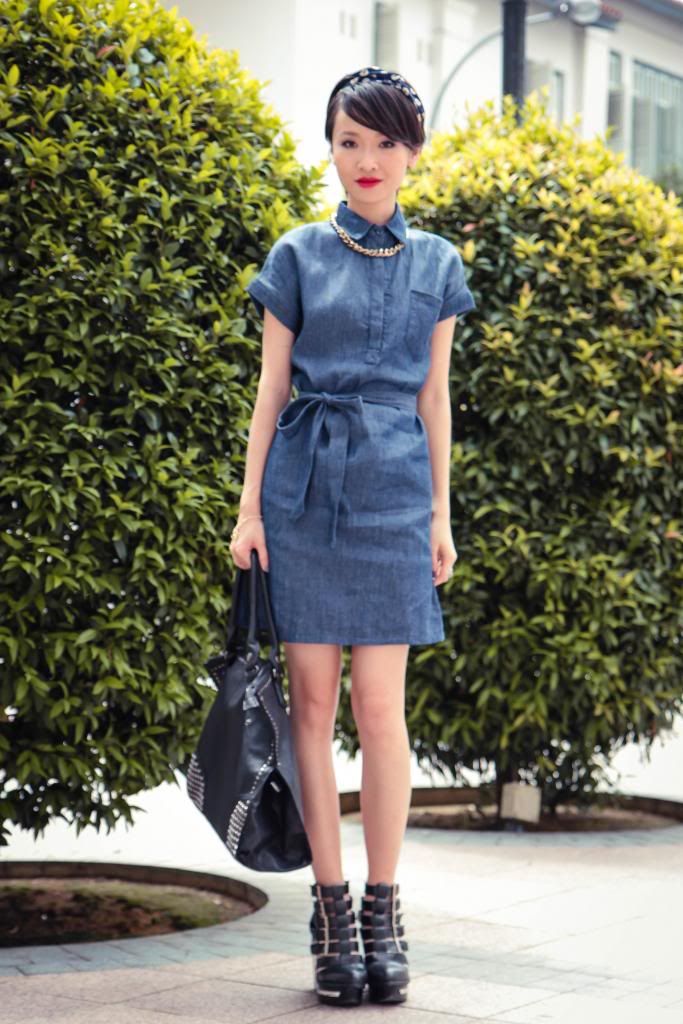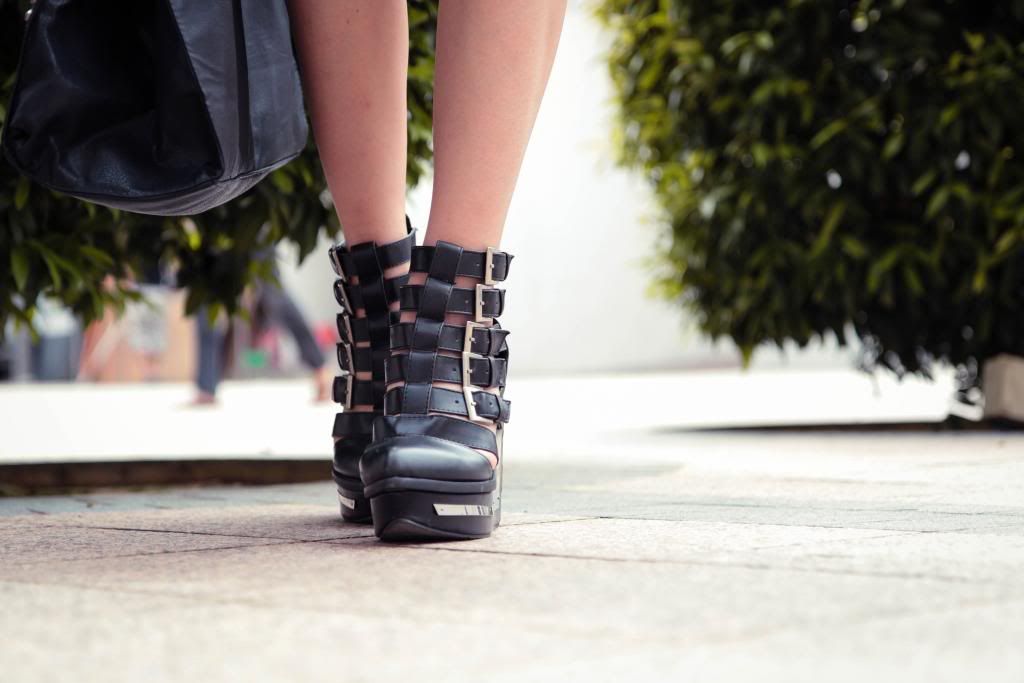 Jeffrey Campbell Clinic inspired wedges - Taobao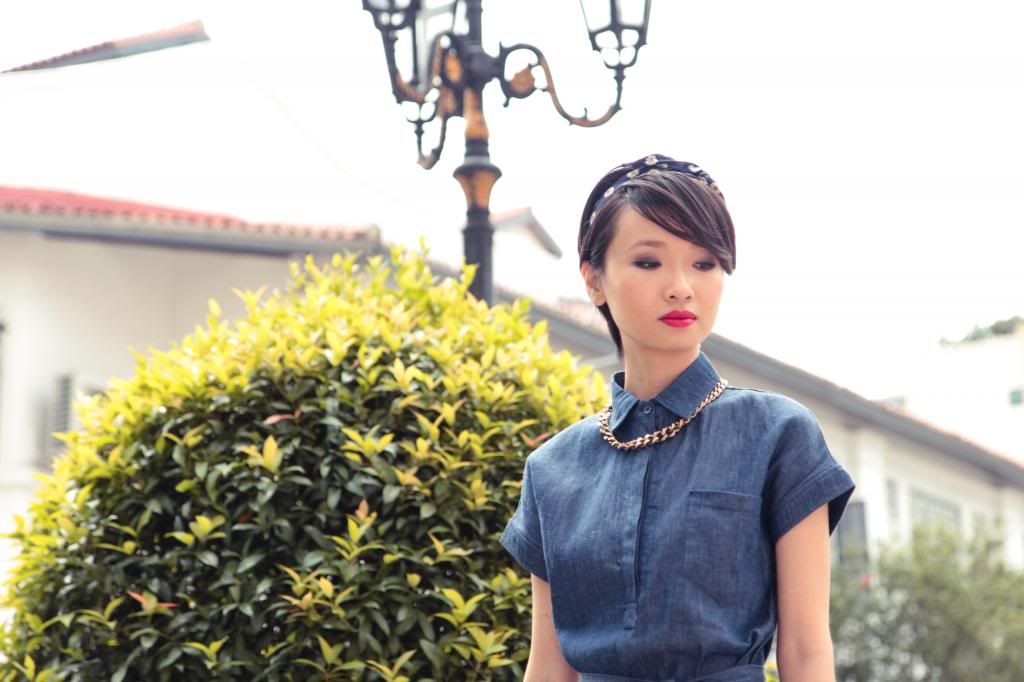 Rimmel Kate Matte lipstick in 111 (read my review here!)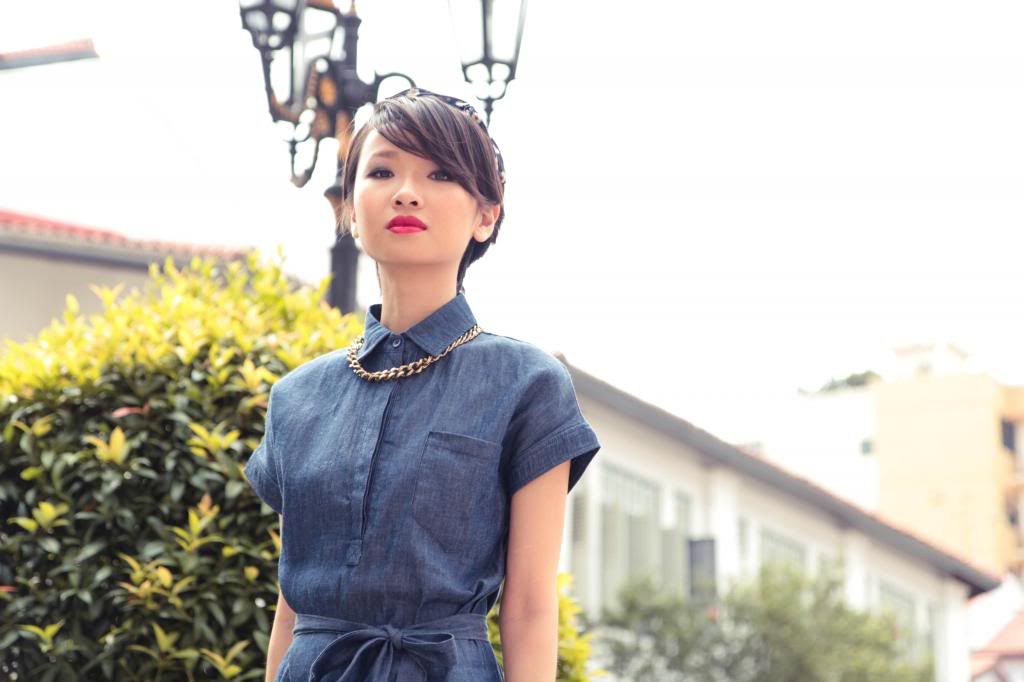 What's more badass than leather and studs? Alexander Wang and Balenciaga are prime examples for marrying these elements together. I really appreciate that the studs are rounded which makes it a lot safer to carry, especially around kids! I don't even know how many cuts I've gotten from brushing against studded items too quickly. Another plus is that these studs are properly nailed on (won't drop!) yet really light weight! And since I am flying to Shanghai soon, a roomy light weight tote really helps to keep all your belongings.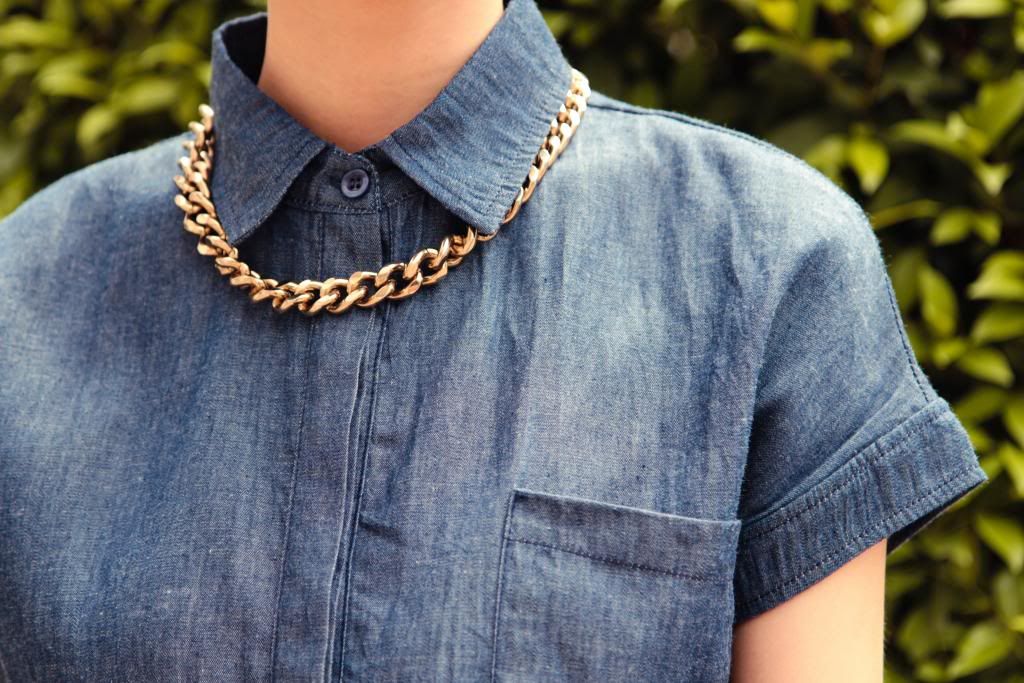 Gold chain necklace - Forever 21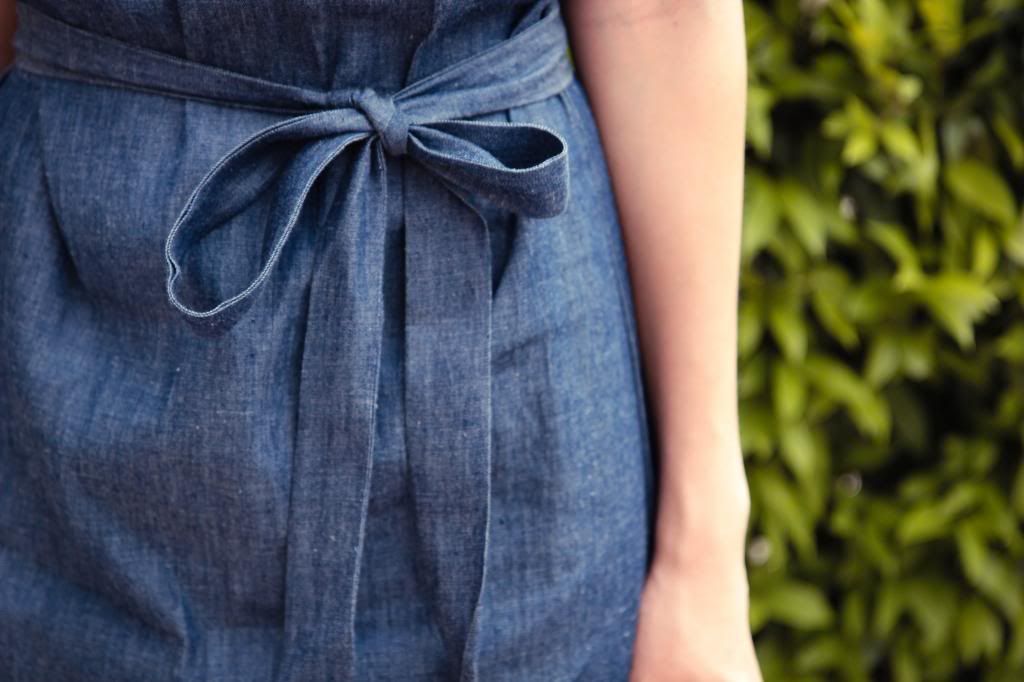 Photos by JJ
I don't know about you, but I truly think denim is the best material for all mankind. It's sturdy, lasting, stretchable, perfect. I would buy denim bedsheets if I can ever find one! Thank you for reading!