Cropped Jumper - ASOS | Midi skirt - Bugis Street
I didn't quite know what to expect when I walked into Bugis Street after two years. I must have been living under a rock! For those who aren't familiar, Bugis Street is known for fast, affordable fashion and it is very popular among local teenagers. It used to be one of my favourite hangouts during my secondary school years, not sure why I haven't been there in a long time.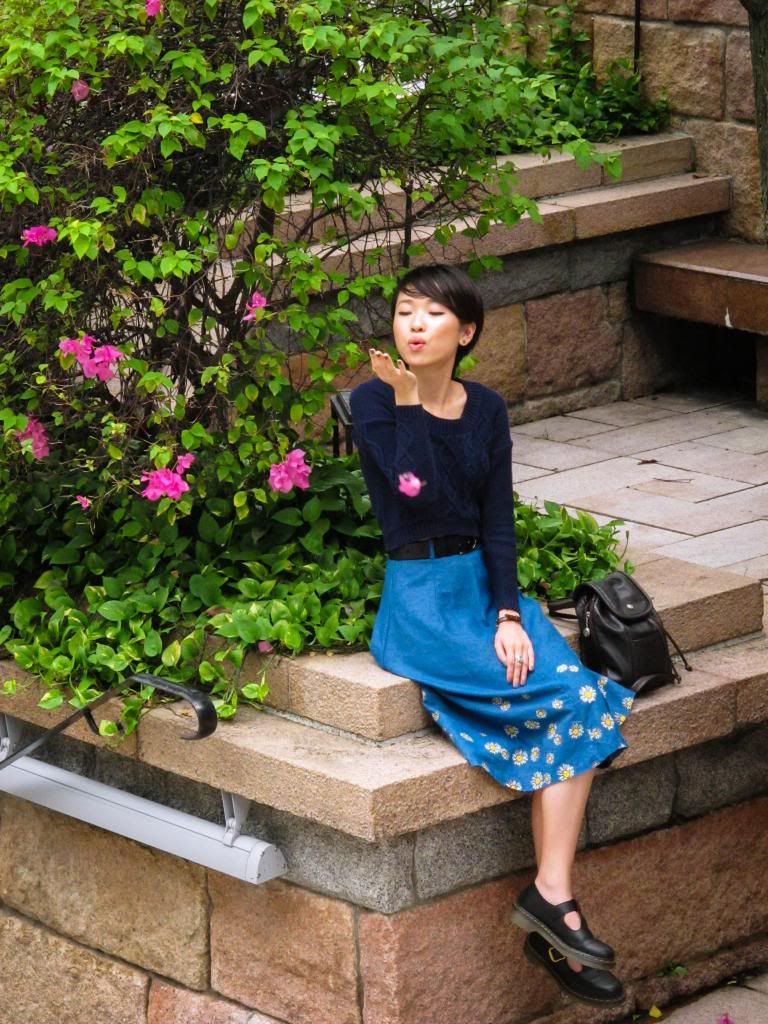 Mary Janes - Dr Martens (similar here)
Sure enough, I found many eccentric little shops, retailing quirky things at one third of departmental store prices. I especially enjoyed shops that imported designer fashion from the southeast Asia region. My find of the day was this midi high-waisted skirt for only $15. I love skirts below knee level and those cute sunflowers were an extra nice touch. I think it'll go really nice with collar shirts and plain white tees!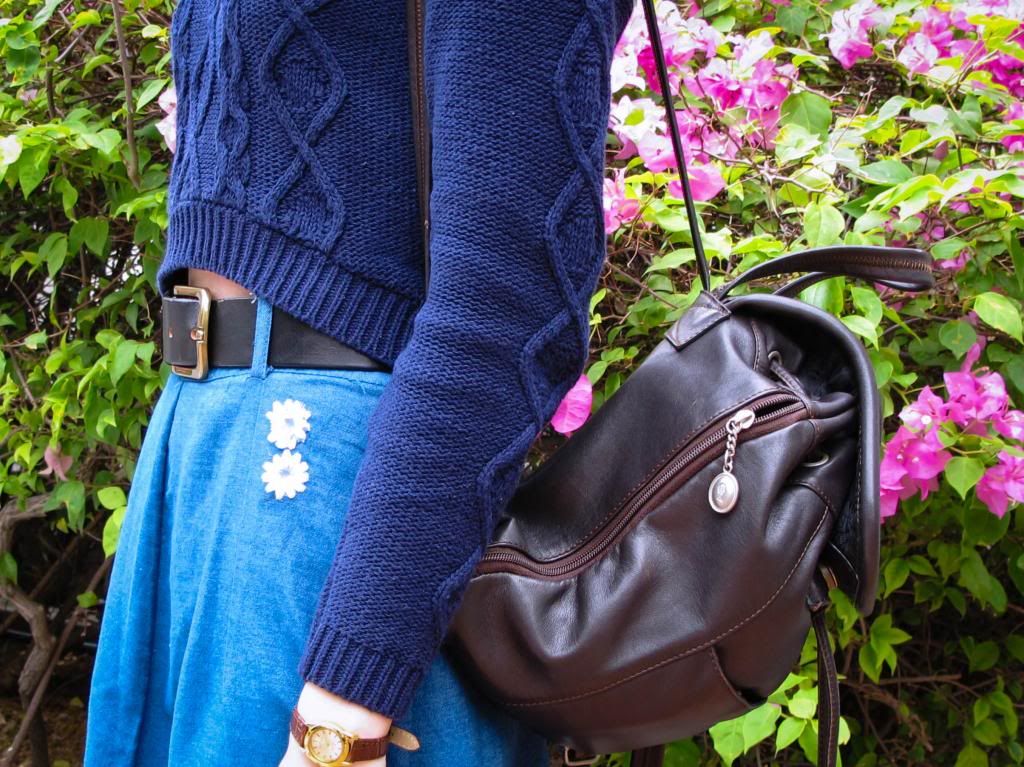 Leather backpack - Saint Jack (Mom's vintage) | Belt - Uniqlo | Watch - Bangkok
On Sunday, Nigel and I went around town and found the most beautiful enclosed area. Chjimes is famous for its night life but little did I know it was as charming in the day. We took a little stroll after Dim Sum before we headed to catch the movie Place Beyond The Pines. Such a bittersweet, unsatisfying show. We really need to catch a comedy soon. Any recommendations?
Want to hear a joke?
The restaurant lights were so bright so I had to Dim Sum.
You're welcome...
Photos by Nigel
On a random note, this pair of
ballet flats
are on sale for only S$16. Mind = BLOWN. So cheap where to find you tell me?!?