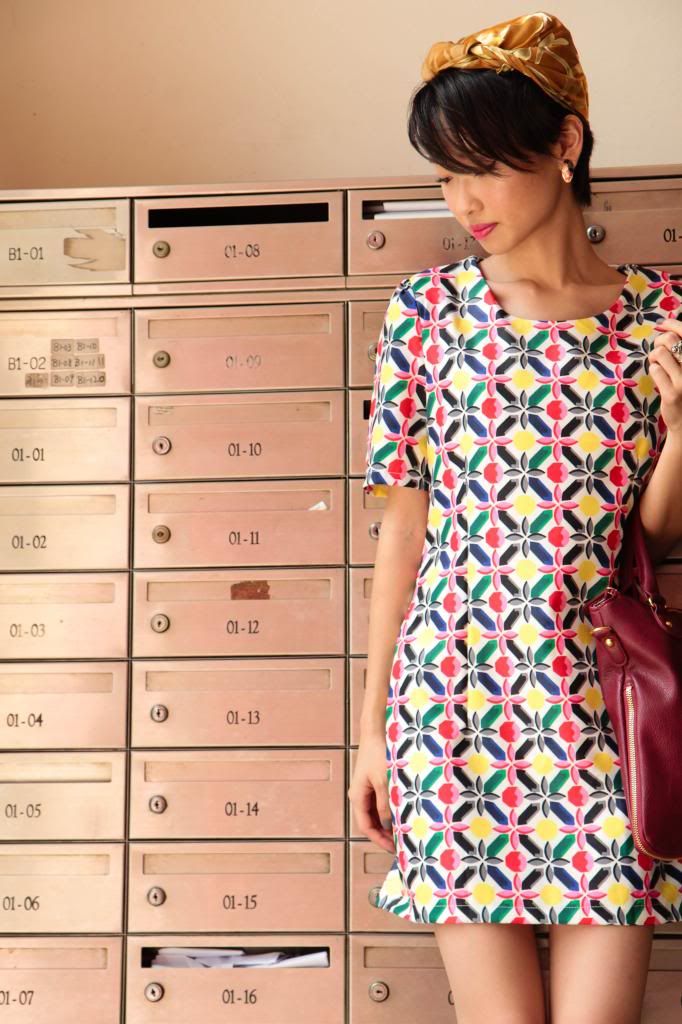 Nowisstyle, a Japanese fashion company sent me this gorgeous wine bag which was pretty much the inspiration of my entire outfit. They came with shoulder straps but I took them off because to me they look nicer without. What do you think? I don't know about you, but I find it easier to plan an outfit based on one item. Regardless it's earrings or new shoes, it's still a lot easier than creating an outfit from nothing. The vibe I am going for today is 60's vintage, which is the period my mother grew up in!
Have you ever looked into a kaleidoscope? This might sound redundant to most people but hey, don't tell me there's a mobile app for that is there?! Nothing beats looking into the real thing. When I was young, I thought the swirling effect inside of a kaleidoscope was what drugged people would see. Ha, silly me! This extremely colorful dress makes me feel like a walking illusion. When you look closer, it's made up of countless 'gems'! How cute? Shoulder pads (gosh, how often do we get these nowadays) are sewn in and the dress comes in an oversized shift cut. It reminds me a lot of the mod dresses Twiggy used to wear, that also happens to be a come back trend as seen on Louis Vuitton runways.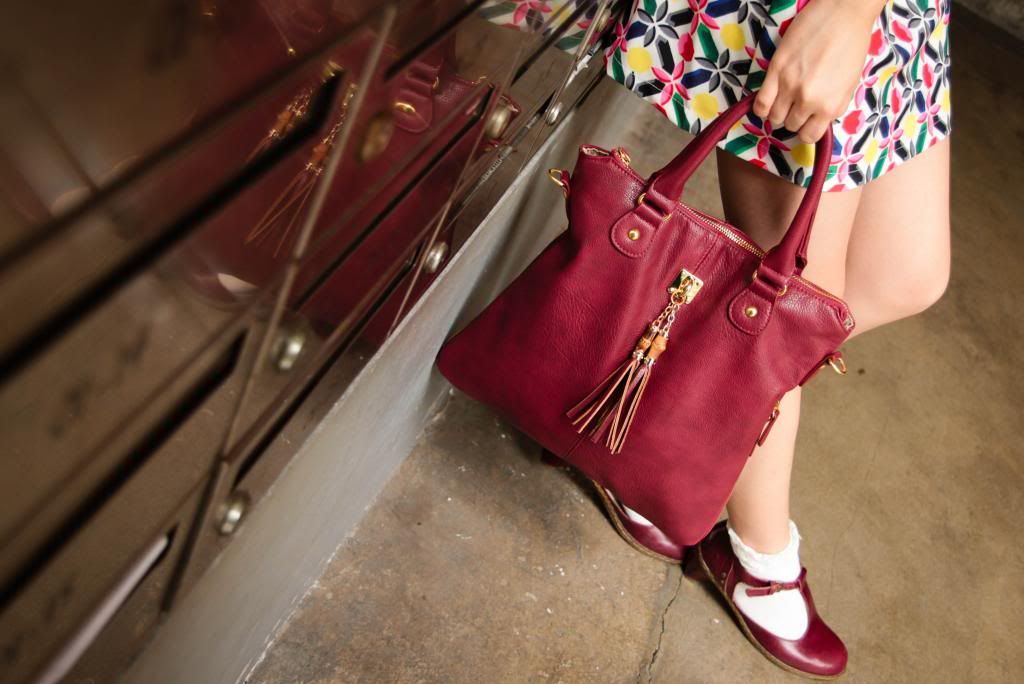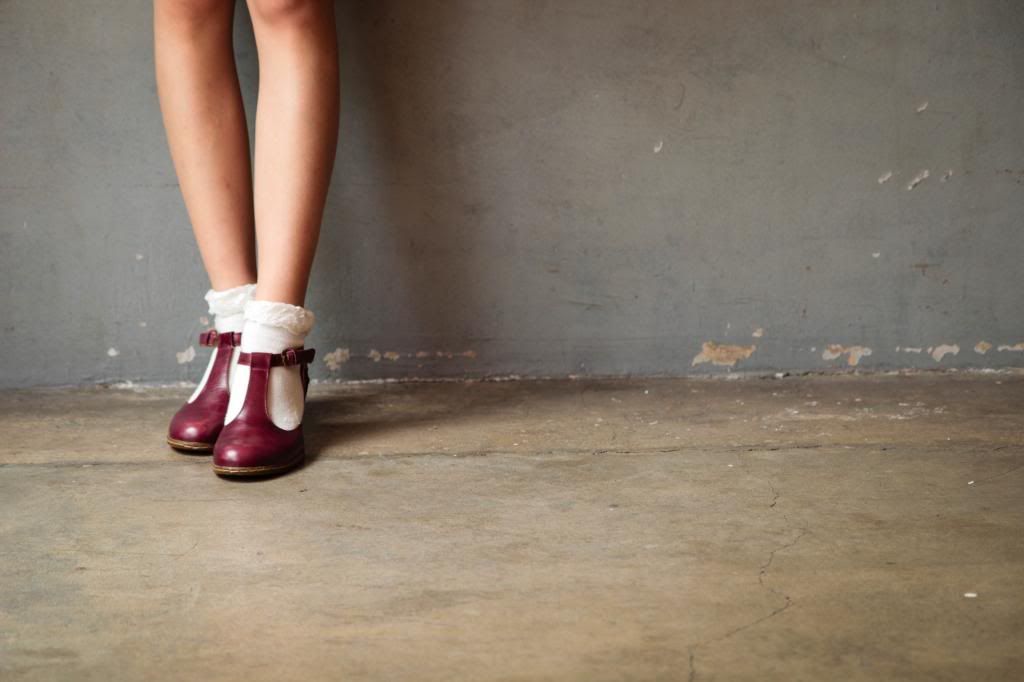 Lolita socks - Hong Kong (similar here) | Tegan Mary-janes - Dr Martens
Revlon nail polish in Mischievous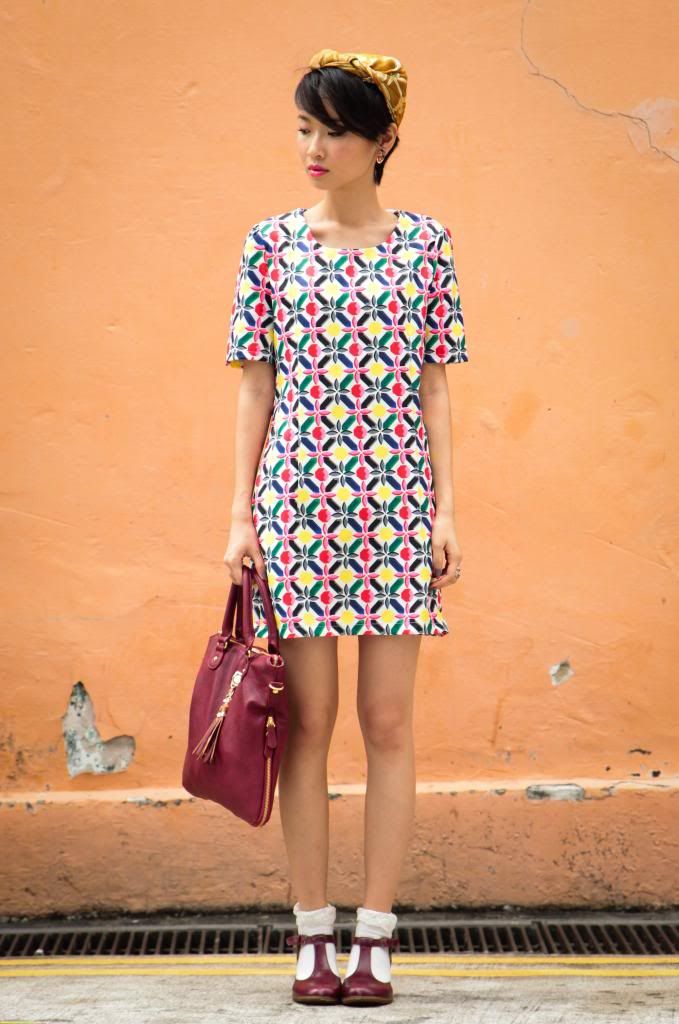 Silk scarf (worn as turban) - Mom's vintage
I am wearing my #firstandforever pair of Mary-jane heels to match my bag. These shoes remind me of children from World War II and I love them so much, but it was a long and painful process of breaking into them but they eventually got really comfortable. Kind of surprising those were from Dr Martens right? I don't think you can find them anymore. My hair is growing at a rapid pace so a turban really helped control the untamable mess, which was even worse in humidity. If you want to wear a scarf as a turban, be sure to see this
useful tutorial
!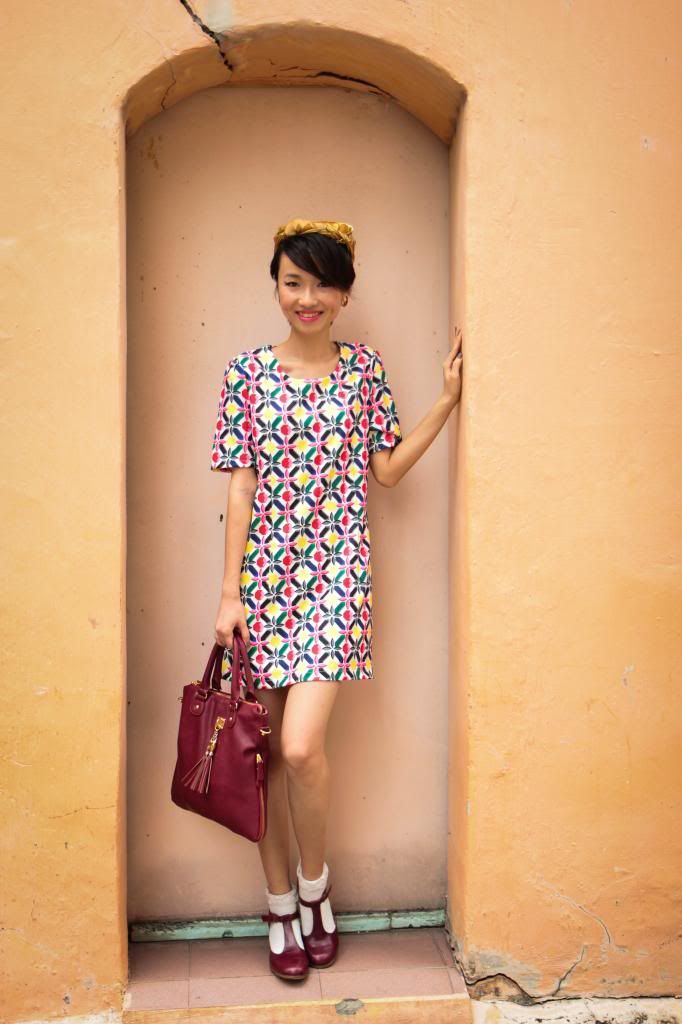 Photos by JJ