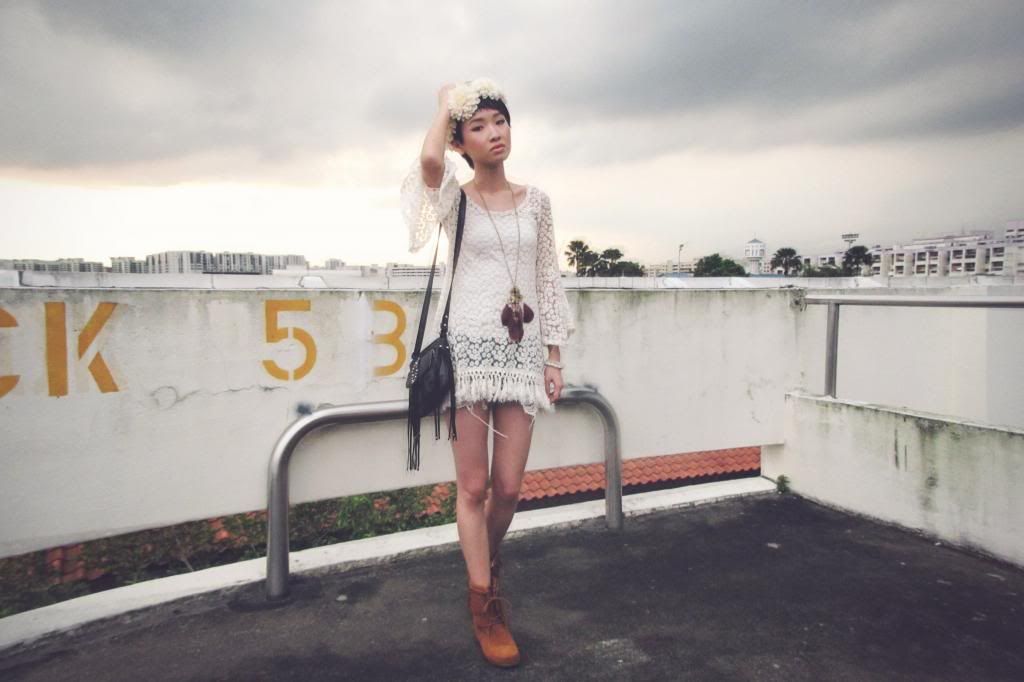 Crochet tunic - Shanghai (similar here) | Denim shorts - F21 (similar here)
Lately I have been very inspired by bohemian fashion but having a pixie haircut only makes it extra challenging to pull off such a romantic, delicate style. So yup, like most Singaporean men serving the country, hats (a flower crown in my case) have become our ultimate companion. I think the crown goes really well with those see-through flowers on my blouse.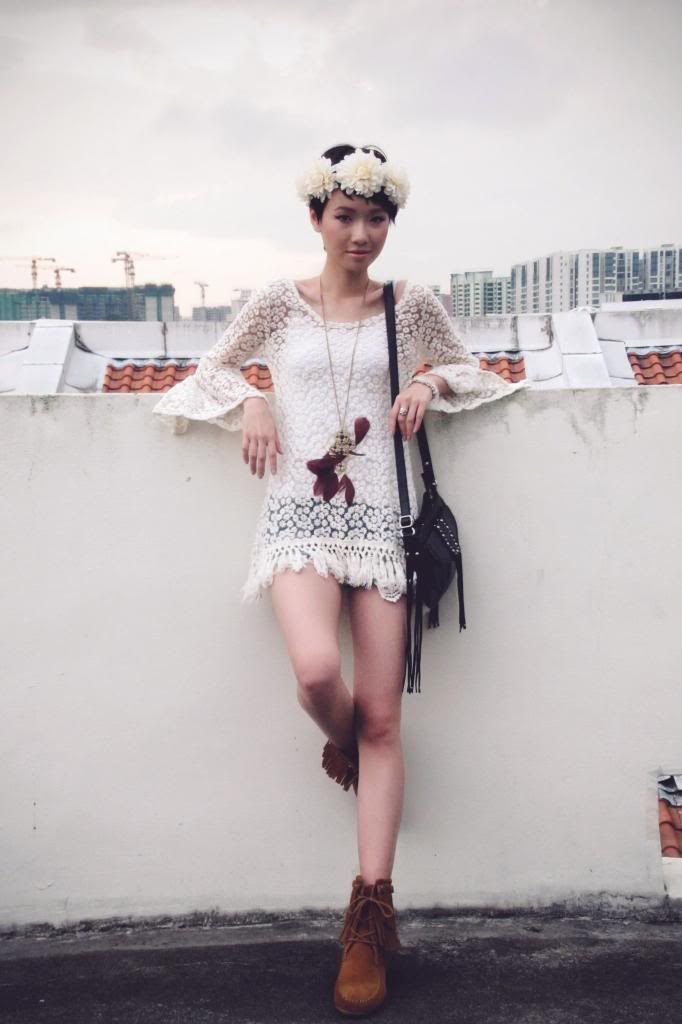 Fringe boots - Taobao (similar here)
Bell sleeves are something that aren't worn enough in my opinion. I love how its exaggerated silhouette is really attention grabbing yet it's casual enough for everyday. Why can't people start embracing them instead of the usual skintight t-shirts?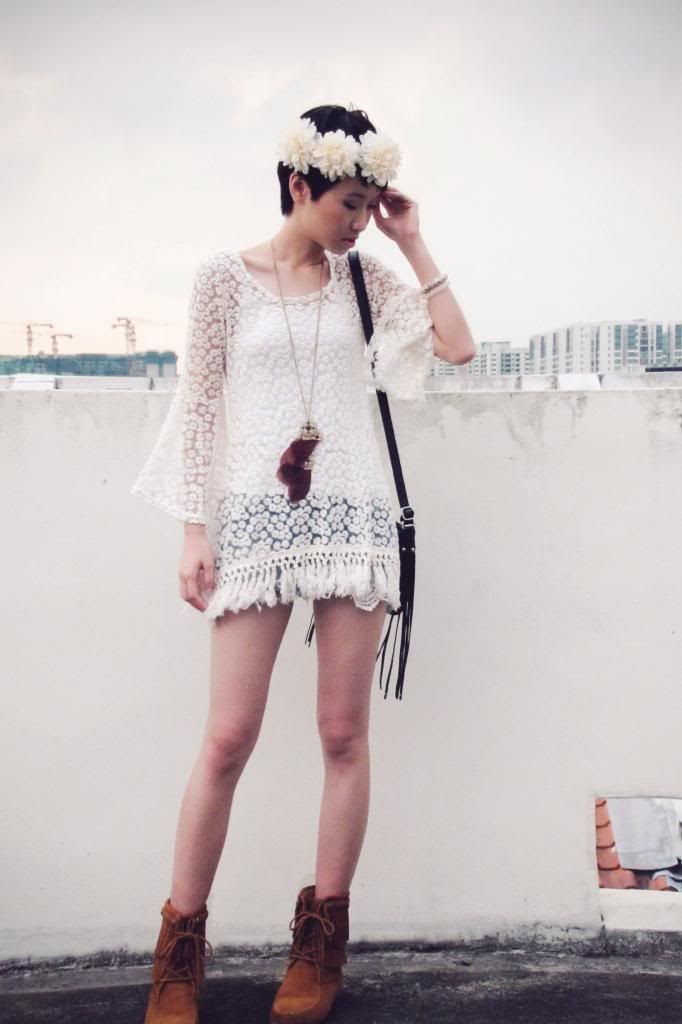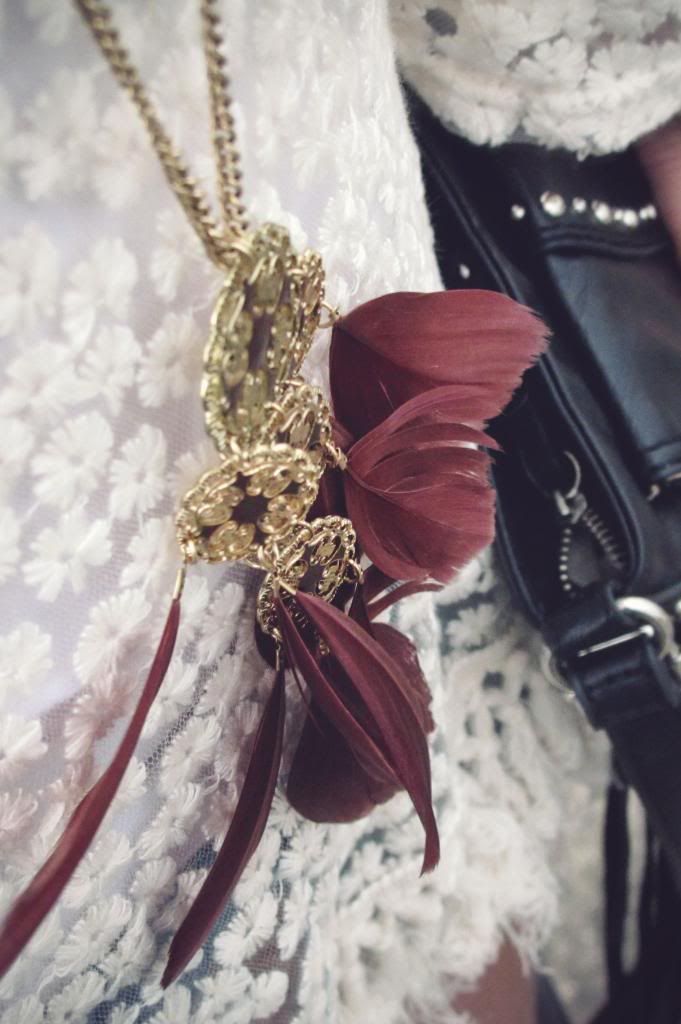 Feather necklace - c/o O'ORO
A bohemian outfit isn't truly complete without feathers, a dream catcher or fringe. To finish it all of, I wore this feather necklace that's of warm hues and gold accents. Accessories are like the cherry-on-top; when worn right, it should highlight the essence of your style without being overpowering.
Fashion blogger tip: Everything in my ensemble is flowy which is great for reflecting movement in pictures!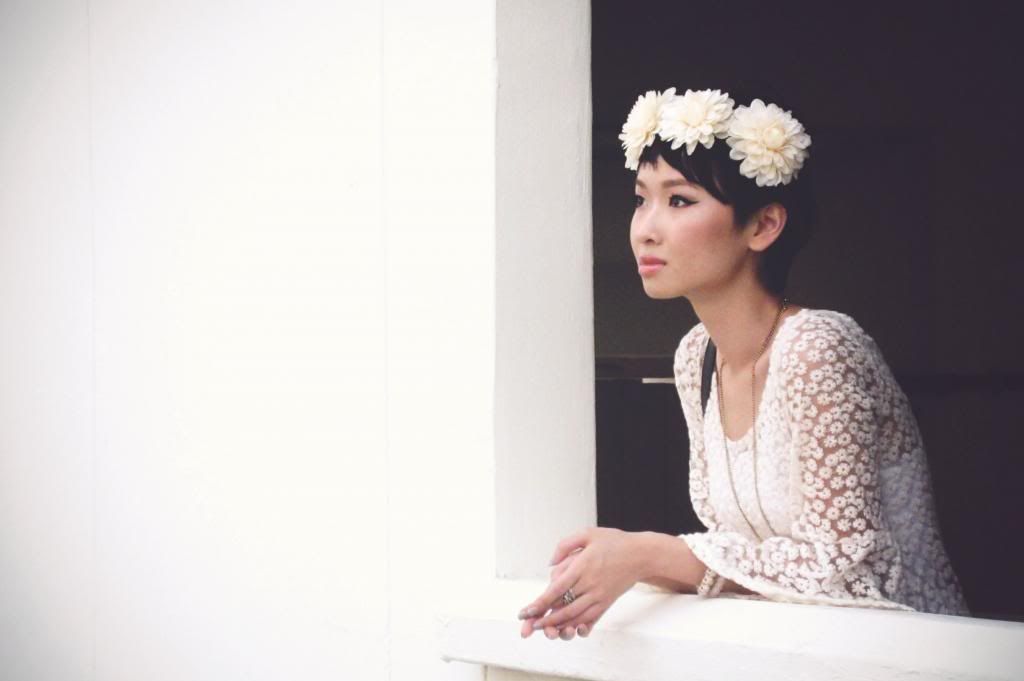 Flower crown - Bangkok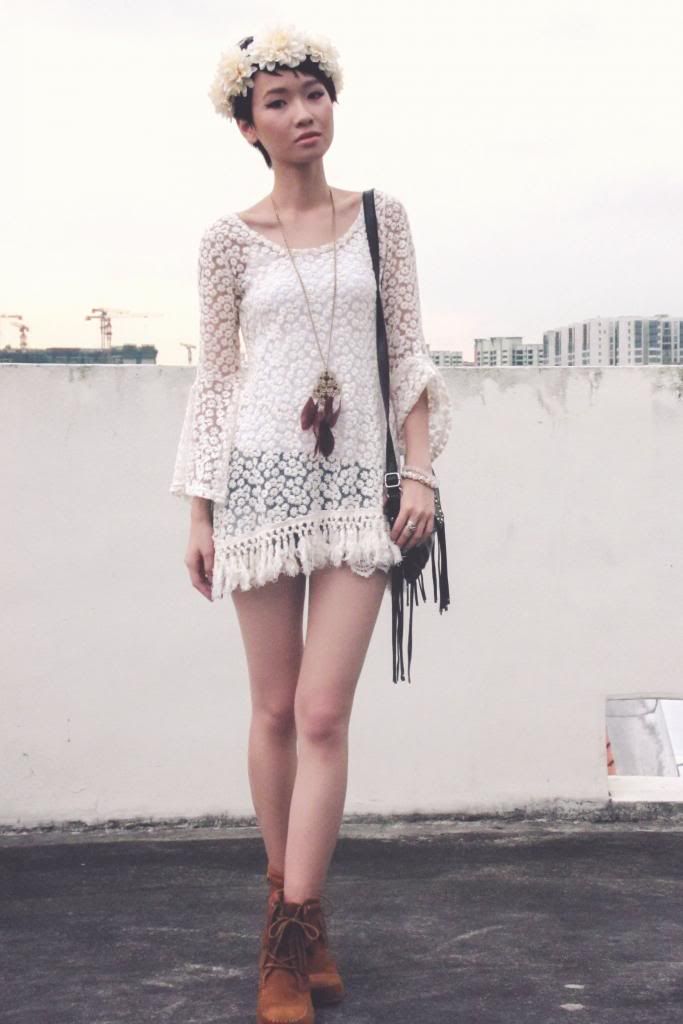 Fringe sling bag - Mango | Skull bracelet - Beadstreet
Not sure if those dark clouds were a blessing in disguise. If you too are a fashion blogger (a.k.a. part-time weather predictor), you'd know how frustrating it is to work with the erratic weather in Singapore. An hour before this shoot it was all nice and sunny then as I was finishing my makeup with a slick of lipgloss, I heard distant thunder signaling a storm. Are you kidding me? It's difficult on the photographer too because he'd have to constantly adjust the ISO and shutter speed. To me, the biggest challenges when shooting an outfit is finding the right location and lighting.
Photos by Nigel
What are your biggest challenges when shooting an outfit? Is it the awkward stares from people? Or is it a bad photographer who only takes unflattering photos from an downward angle? Share with me, I'd love to know!