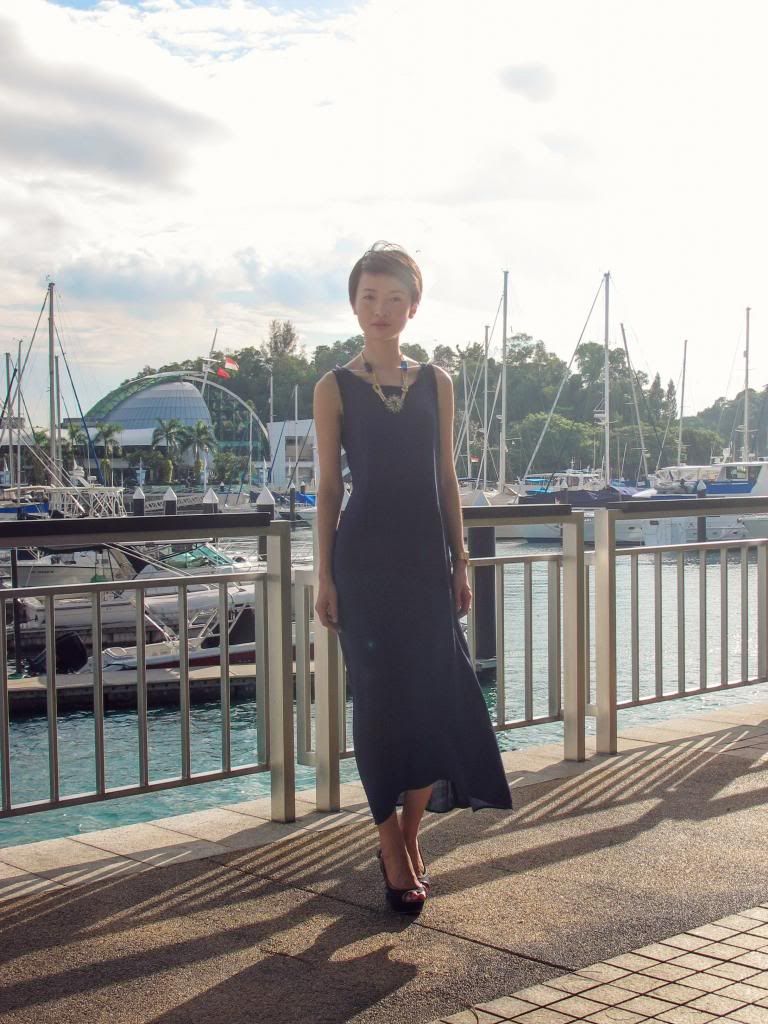 Silk maxi dress - Mom's vintage (similar here)
Ahoy matey!
(apparently that's how pirates and sailors greet each other) Who's going for the
Navy Open House
this coming weekend? I am definitely going and it's going to be so fun! Since young, I have been fascinated with the military. As a sucker for effective marketing, I have to say the Singapore military forces have done a superb job promoting just how cool being a soldier is. Does anybody remember how awesome Rihanna was in movie Battle Ship?! Now coming to fashion, I was inspired by the nautical trend as well as my excitement for the Navy. I associate nautical/ maritime style with very lightweight fabrics and an overall ethereal vibe. Of course, anchors are a must if you want to look extra badass. ;-)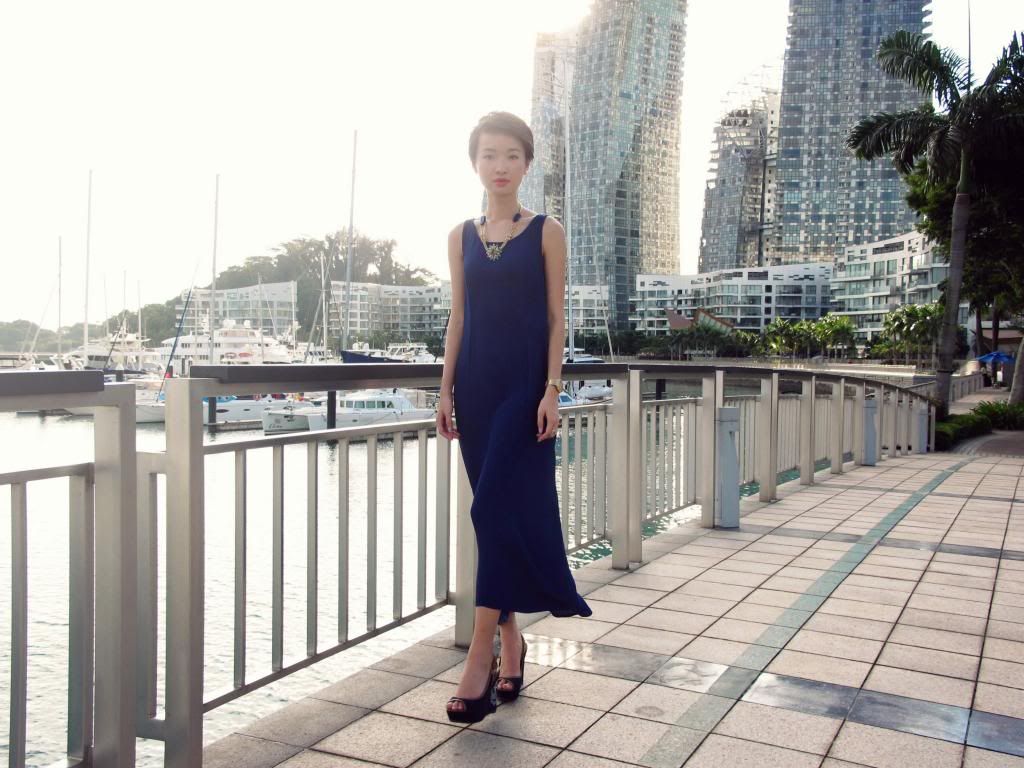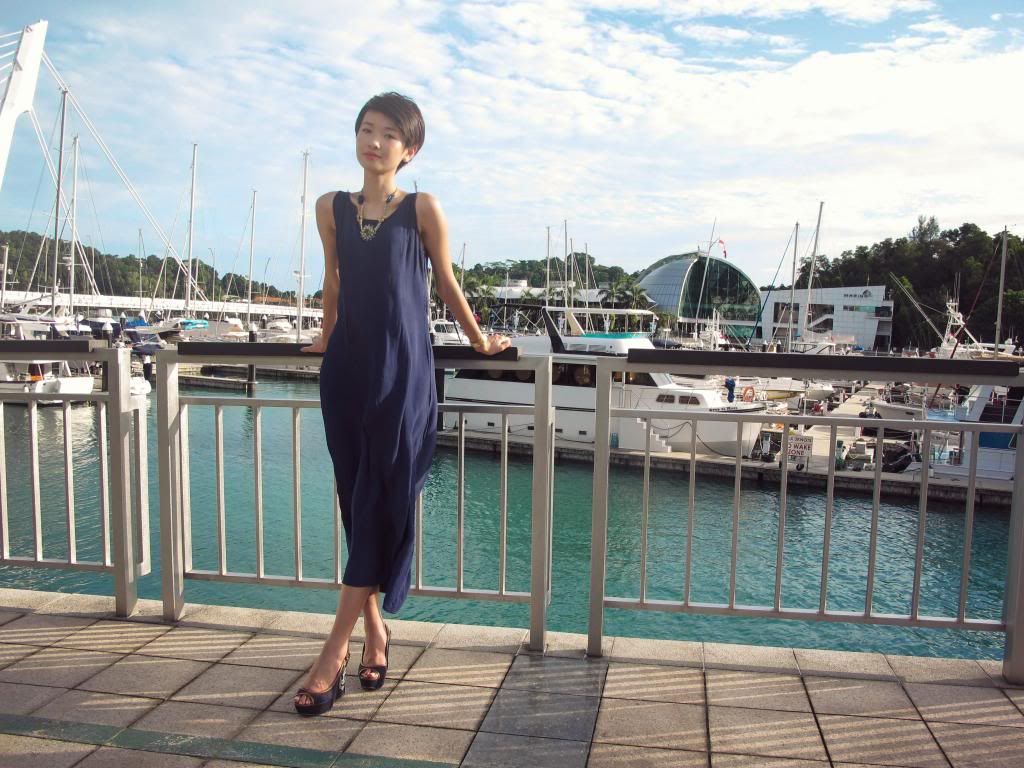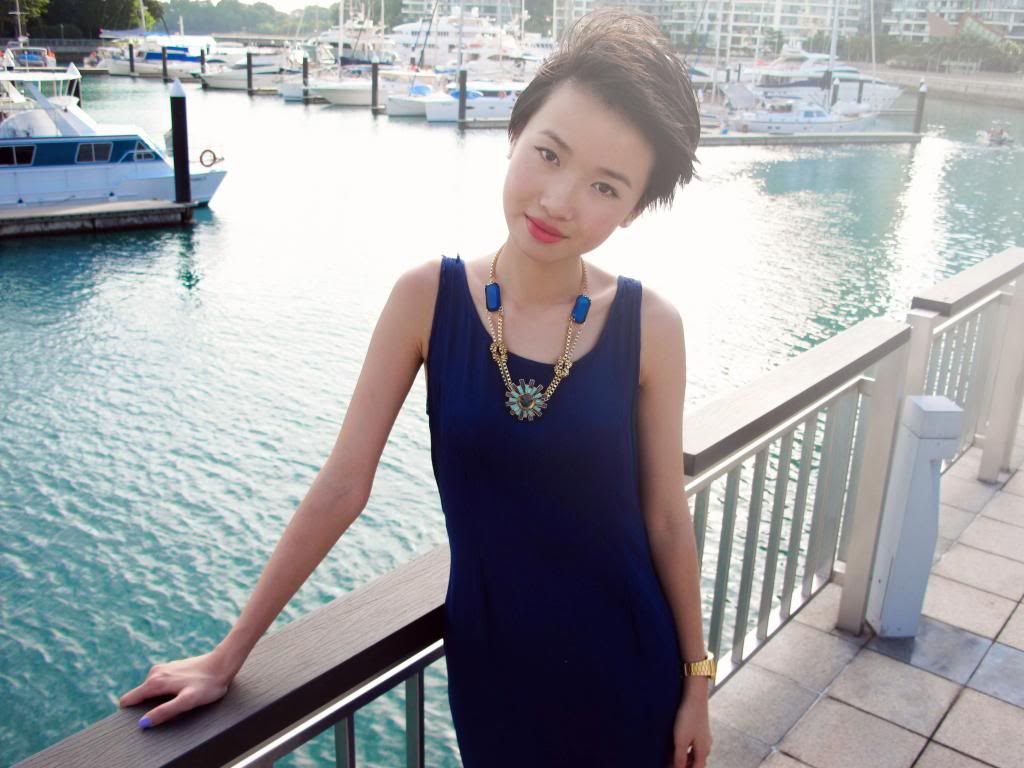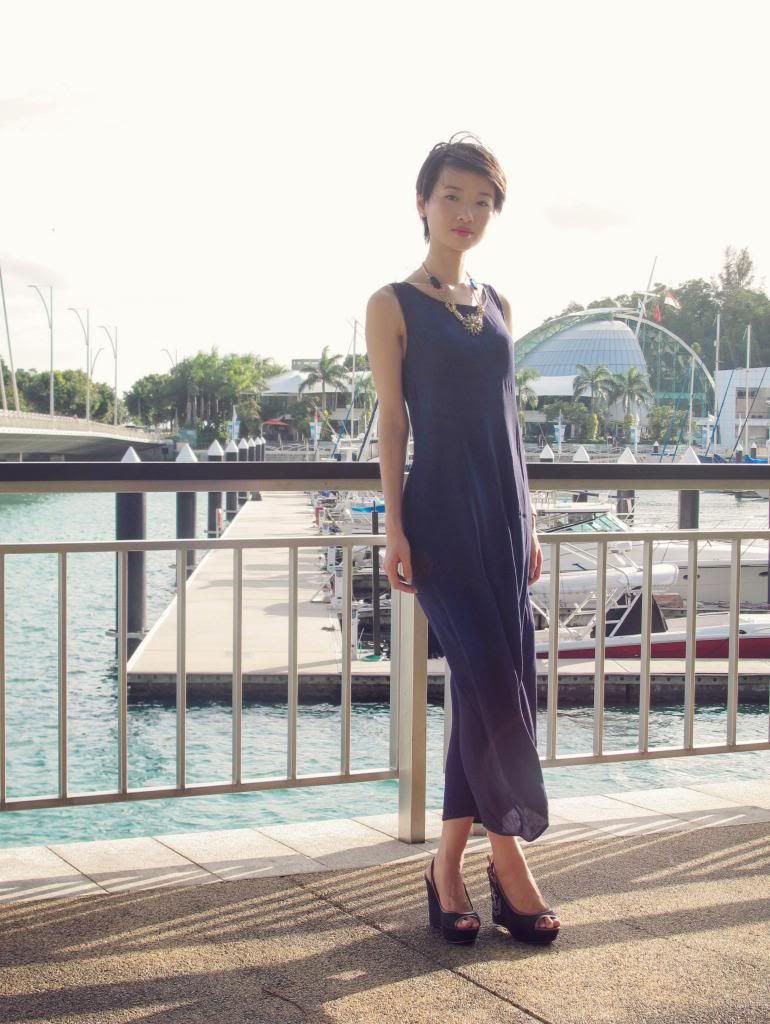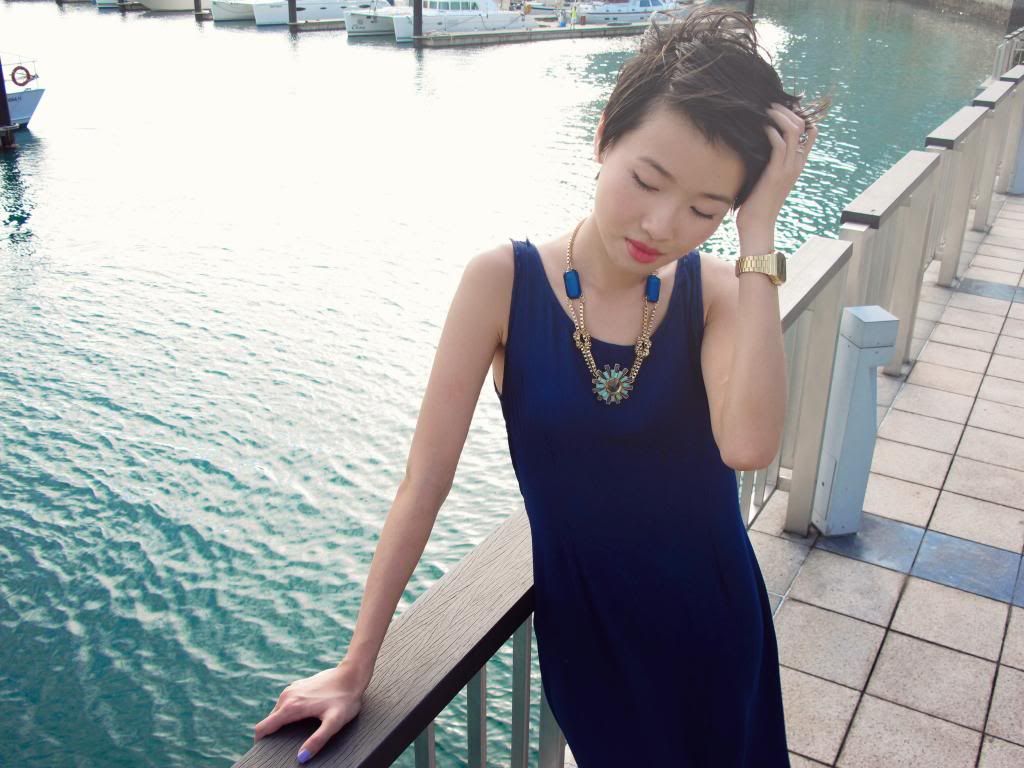 Cora Sea Jewels Necklace - c/o O'ORO | Watch - Casio
It saddens me that my mom's dress from over two decades ago must have been worn so much that holes seem to magically expand every time I wear it. It's made of 100% silk which makes it so breathable. I dressed up this basic dress with a statement necklace. It's gems, chains and oversized knots contrasts perfectly against the soft fabric beneath. I really think this necklace is such a beautiful piece, and the best part is it costs so much less than it looks!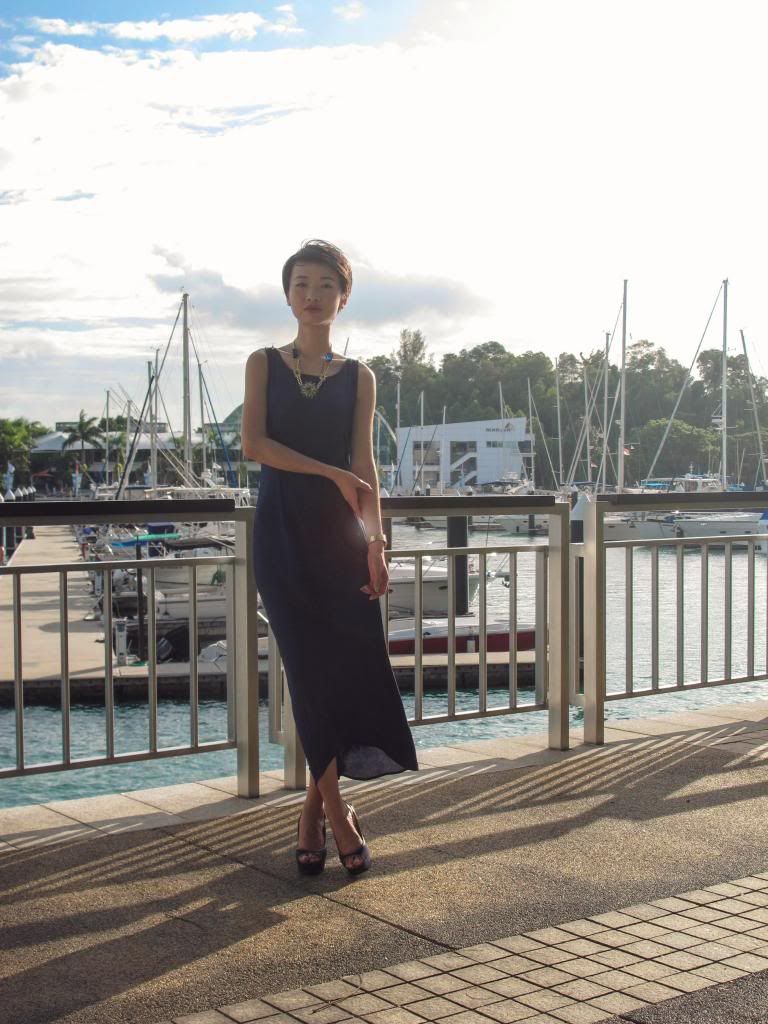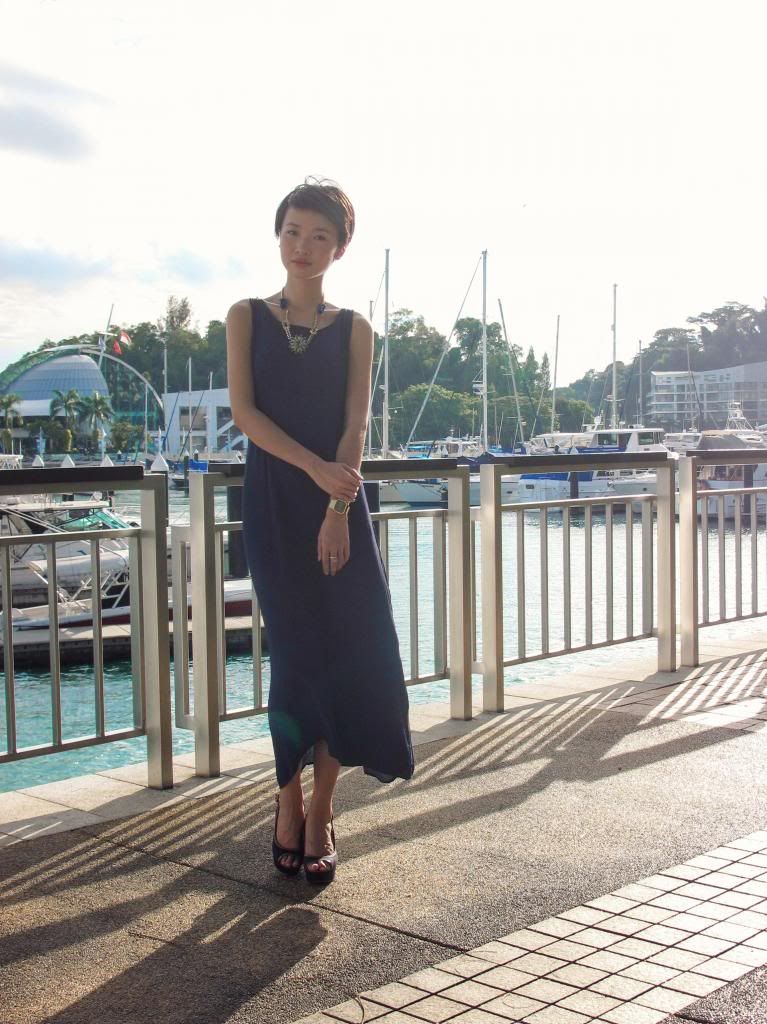 Thanks to Charles & Keith, I was able to complete my nautical look. I notice that C&K always make their bags and shoes in a combination of different materials. It's rare to find a a style that's of one texture. Not that I'm complaining, because they're my favourite local shoe brand after all! While the navy fabric reminds me of a boat sail, the brown straps remind me of wooden decks. Yes, that's right, I look at my wedges as if it's a boat. Blame it on Pirates of The Caribbean for planting such imagination in me.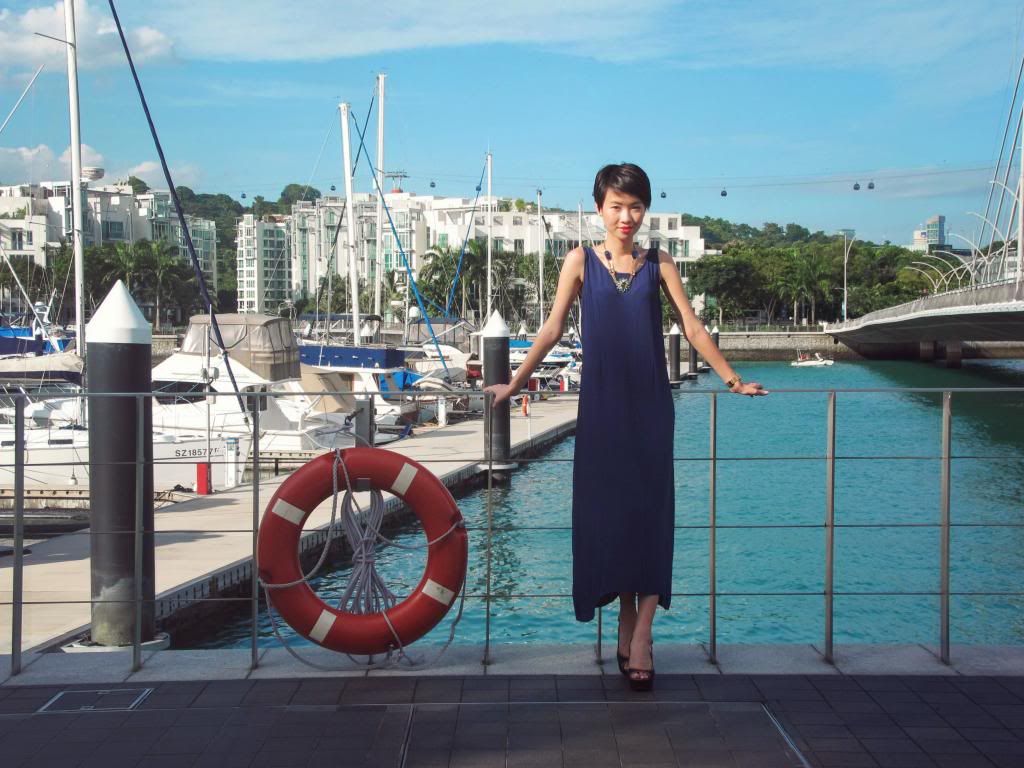 Photos by Nigel