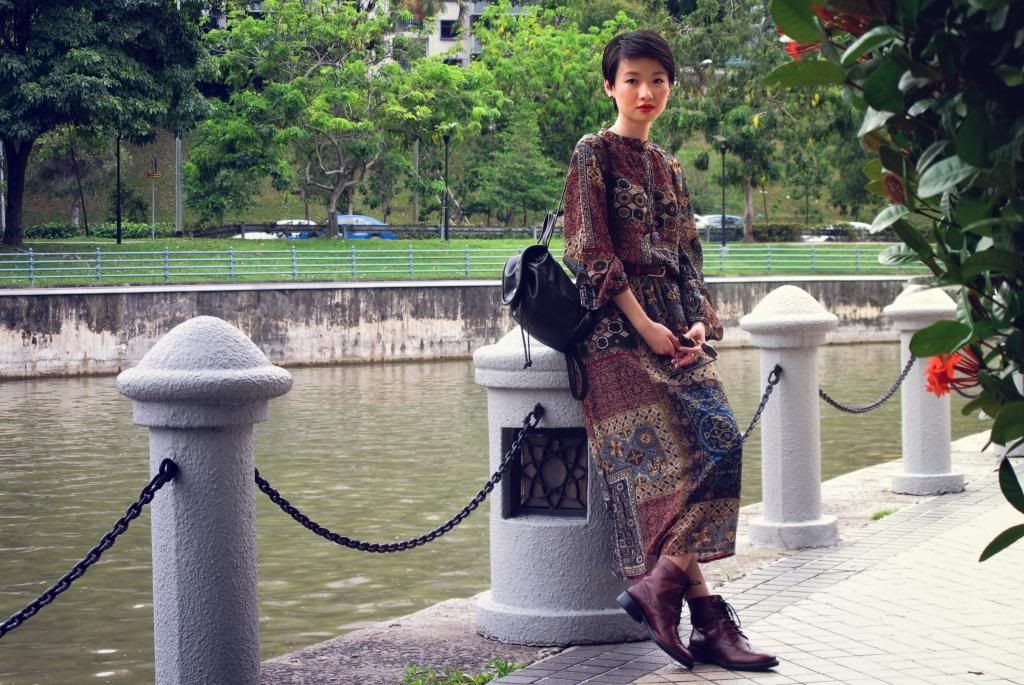 Boho maxi dress - Shanghai (similar here)
I was shopping in Shanghai's renowned shopping paradise 人民广场 when I came across a dark little shop which looked newly opened. Didn't look overly welcoming but the owner's eye for style lured me in. Thinking that I could finally shop without massive crowds, I went in and little did I know that little space held so many gorgeous dresses! The shop owner revealed she personally source and pick all her dresses overseas. This particular chiffon frock caught my eyes, I held it against my body, made sure it was something I really liked, and paid a price of S$24. It was love at first sight... I like to call it my 'fortune teller dress' because the prints remind me of Arabian carpets and carnivals. It'll look complete if I held a crystal ball. Only with this dress I regret my recent decision to cut my hair even shorter, wishing that I had messy blonde braids instead. Top it off with a hat maybe! The colour palette of warm browns with blue accents is so lovely. And although it's long sleeved, I'm surprised with how comfortable the chiffon feels.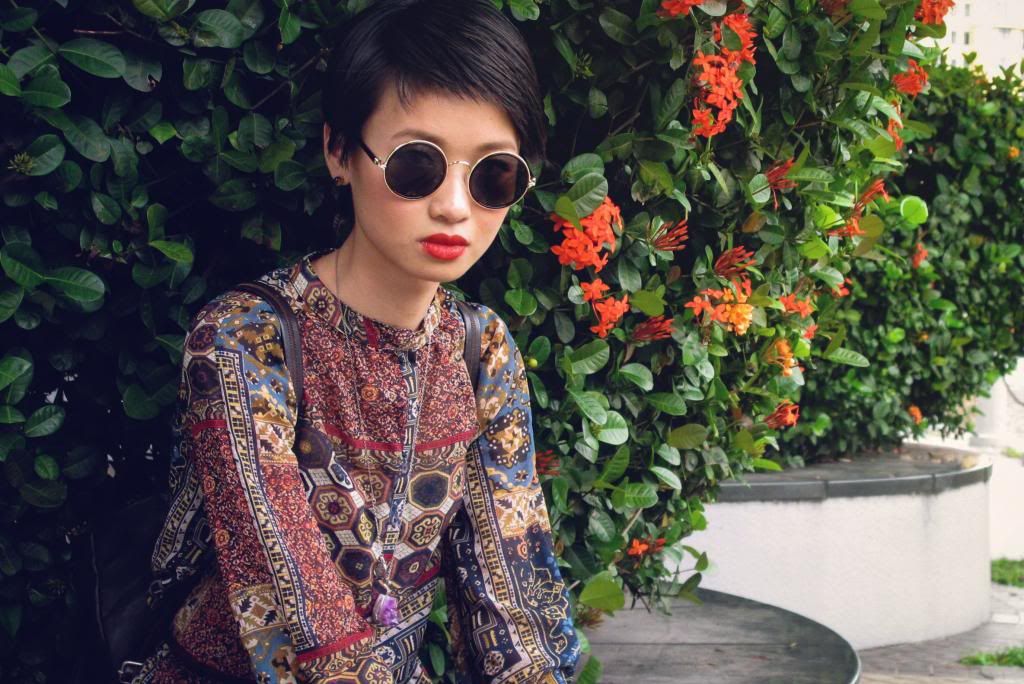 MAC matte lipstick in Chili
My addiction with red lipsticks never stops. My mother looks at my collection and points out how they're all the same, but a makeup addict like me thinks otherwise. I often reply with "No can't you see the difference in their finish?!" It's becoming a serious problem. Anyway, for those of you who are curious, Chili is a matte red with orange undertones which somehow looks very antique to me, almost like red clay. It may not be true to colour here due to post processing, but it really stays true to its name! Imagine the colour of chilli padi or fireplace bricks - there you got it.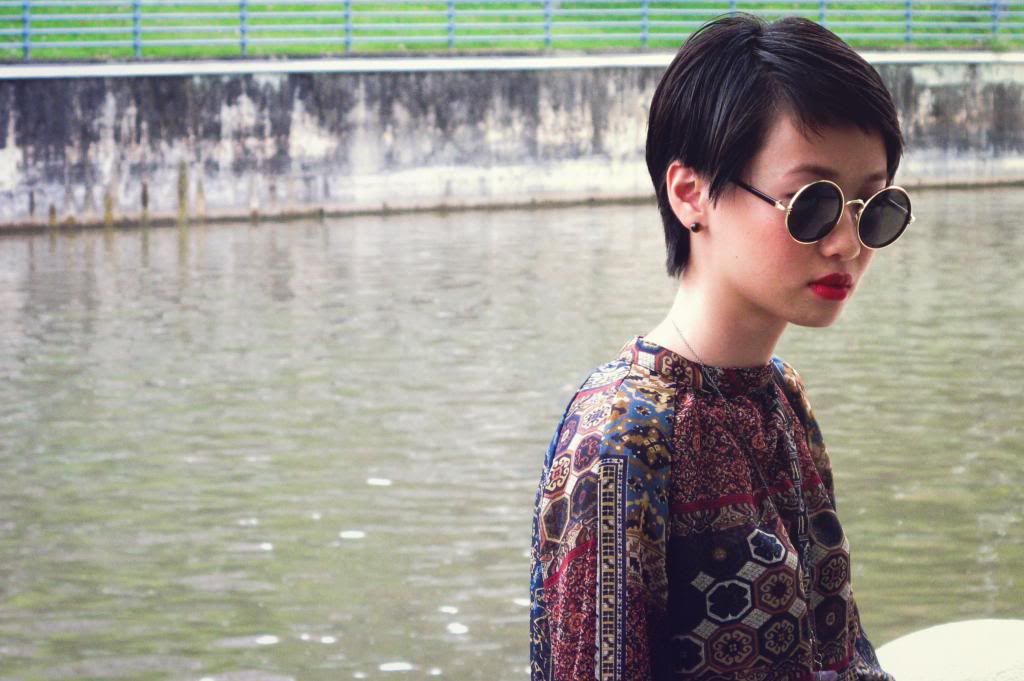 Circle shades - Shanghai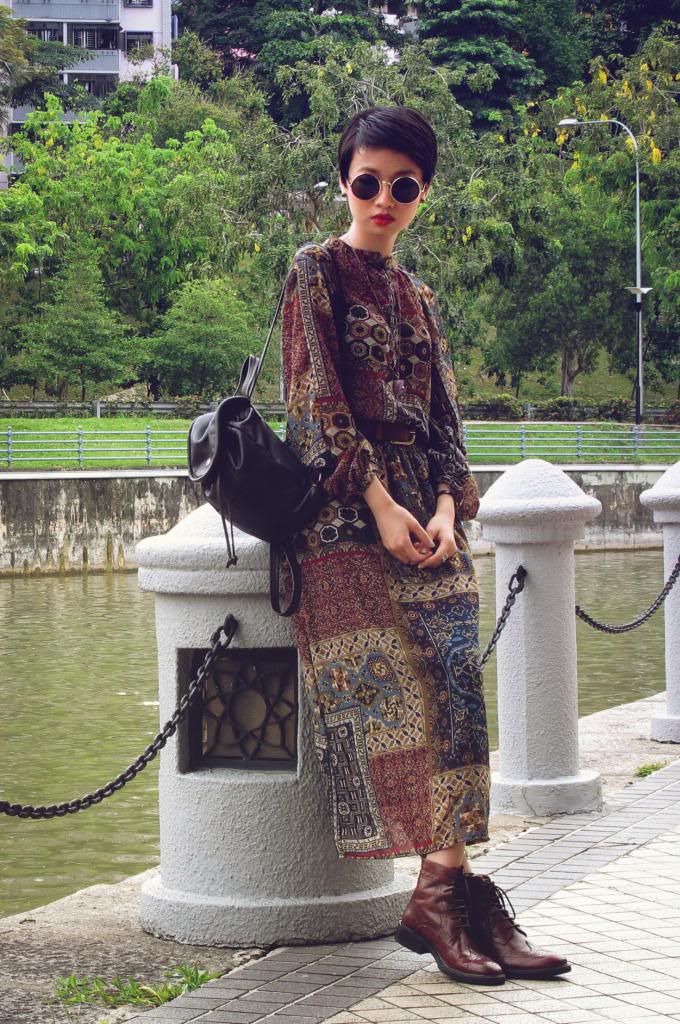 During my recent Shanghai trip, I made a point to buy flats rather than heels because obviously they're more practical. And I've been really loving this one so far! Nigel and I always enjoy strolls so comfortable shoes allow me to enjoy our date 100%. I probably only wear heels to church, movies or museums. We visited the Uniqlo pop-up store today and had such a great time! I feel like they've done a fantastic job creating a positive experience for everyone. With the impressive product display, entertainment and service, it was difficult to leave empty handed but we did anyway. Not because we were disciplined; the good stuff were long gone! Wow, remind me again why Singaporeans shop like we are preparing for war?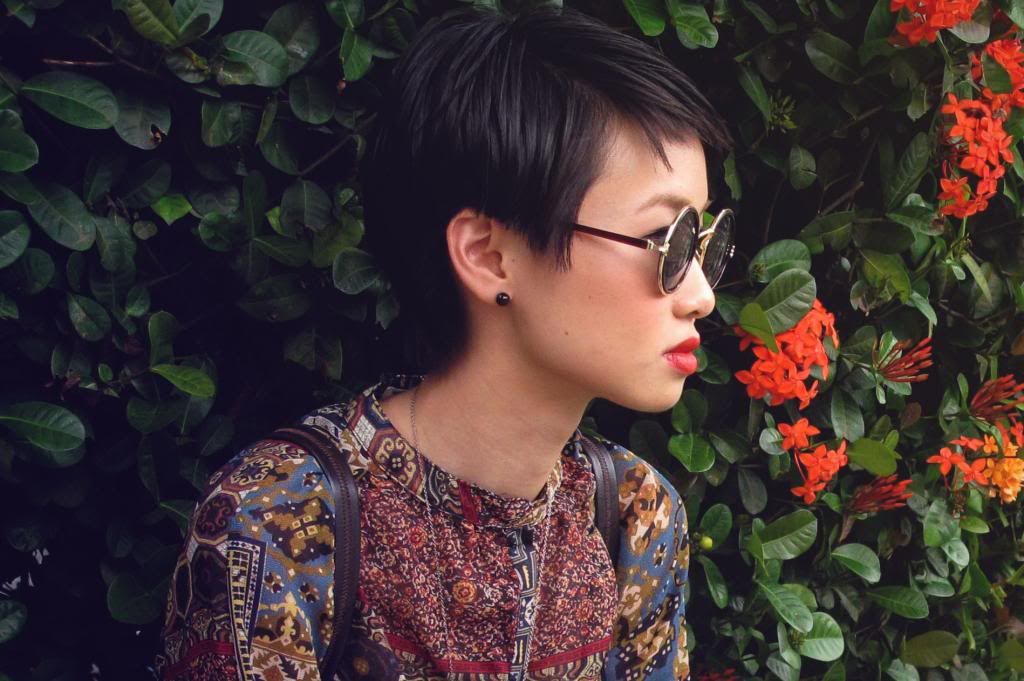 Leather backpack - Saint Jack (mom's vintage)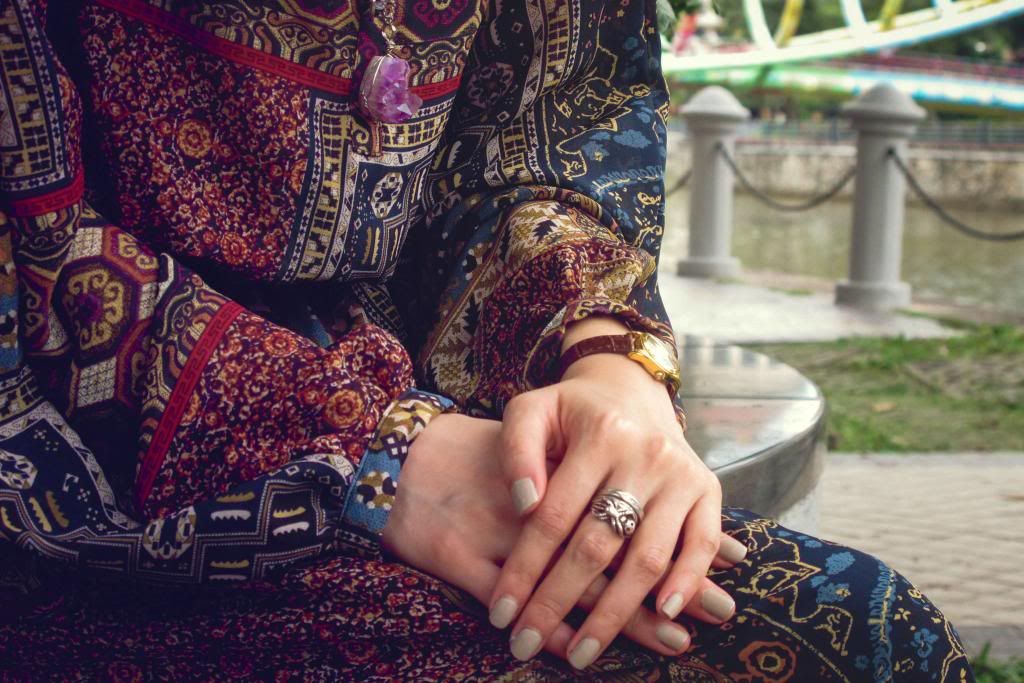 Amethyst necklace - AMEN (similar here)
My outfits are usually inspired by the music I'm currently listening to. Currently, I am obsessed with Paramore, Susanne Sundfor and Lykke Li so excuse my urge to name my post with song titles. Corny but I can't help it. Thank you for reading, and I wish all of you a fantastic week ahead!
Photos by Nigel