Artist beret - H&M
I remember during art and crafts class in primary school, we were often asked to use our imagination to fill up a blank paper canvas. Making patterns was always a fun thing to do; the most common technique being dipping our palms onto colourful paint then stamping onto paper. I don't know why but the idea of making copies of my hands seemed amazing at that time. I loved it when my teacher carved potatoes into stamps shaped like stars, flowers and leaves. What makes a good art teacher? To me, it would be his capacity to see no wrong in an art piece, especially a child's. Because creativity best develops when there aren't boundaries.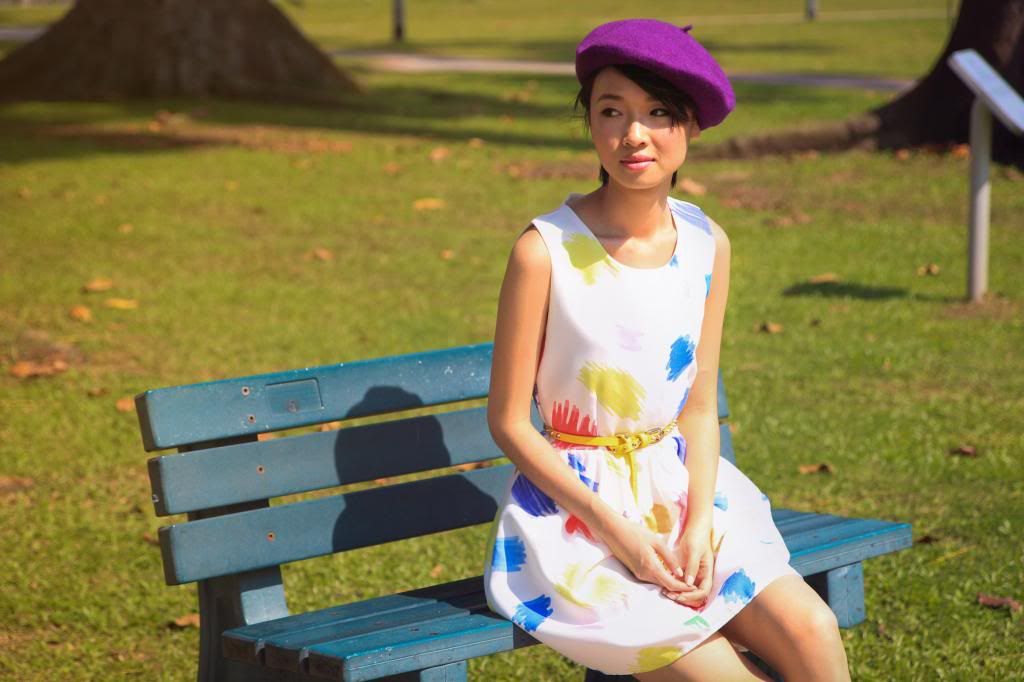 This dress reminds me of my early encounters with art. I think those random patches of watercolour are so eye catching and adorable! When I was younger, I once had the urge to stamp my white shirt with palms dipped in paint, to make it 'my shirt'. Thinking back, I'm thankful I didn't cause that would look ridiculous! I must say this dress is pretty close to what I've imagined. I don't mean to stereotype painters but I couldn't help adding on a beret just because it seemed like the appropriate thing to do!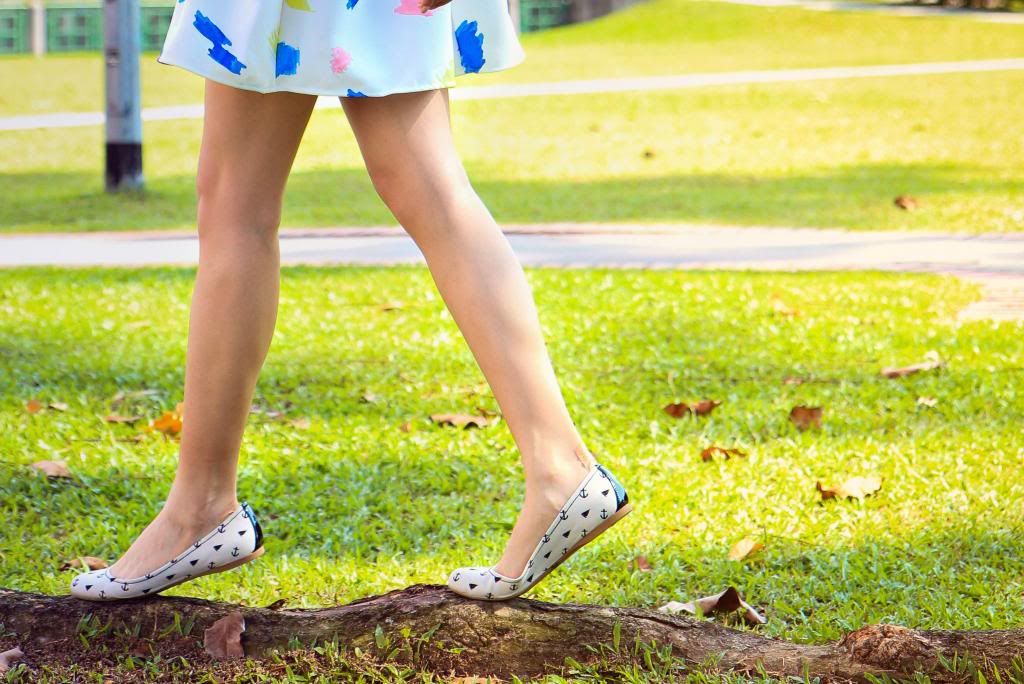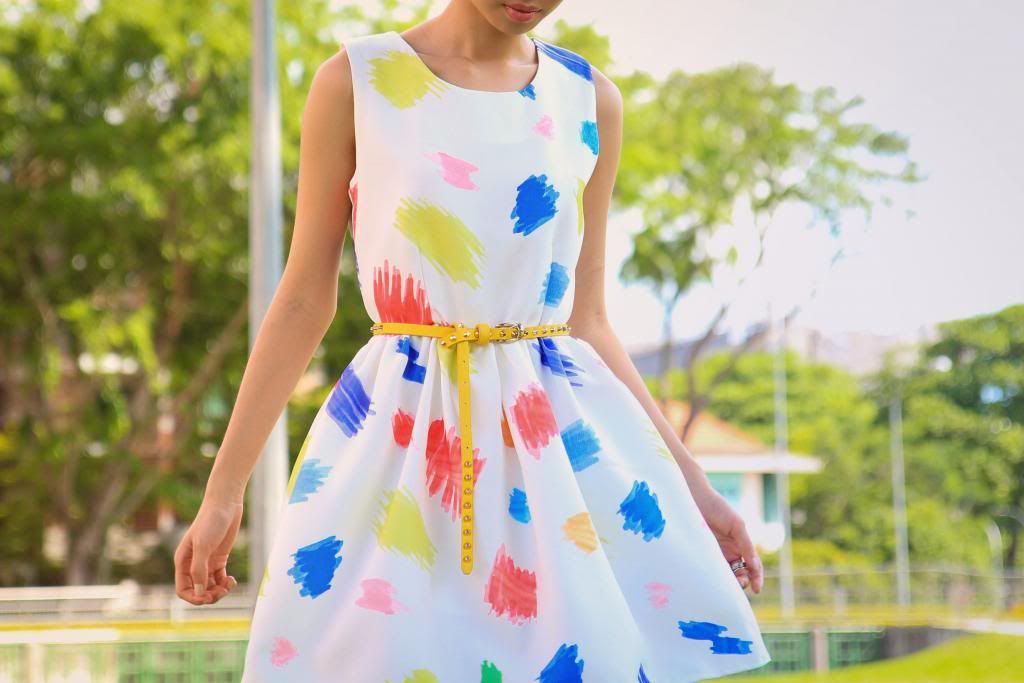 Studded belt - Taiwan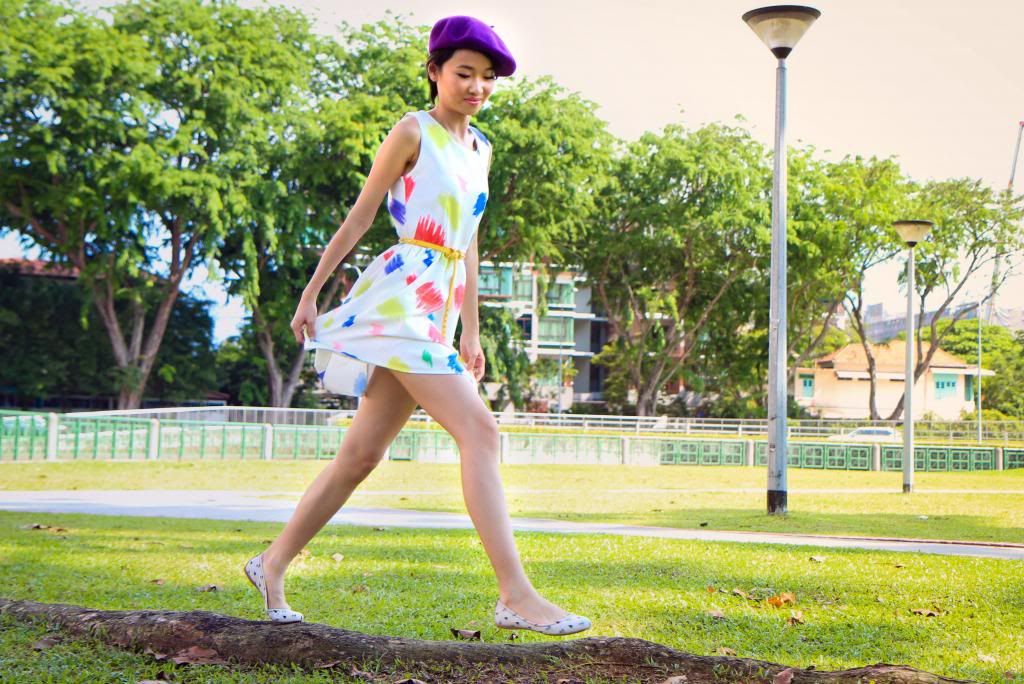 I'm wearing neither boots, sneakers nor heels today, what a surprise! The nautical trend is huge this season, so thank you Charles & Keith for being so generous for sending me these stylish flats! I am obsessed over their look book anyway so this probably saved me from running to the store to get something. Blue and white is such a classic match and the patent panels at the back give the canvas exterior a modern touch.
Sadly, I barely have any luck with flats. The very day I broke into these Charles & Keith ones, my ankles got bruised with four blisters. The entire day I was dragging my feet because it hurt so much. I've always had this problem with ballet flats of any sort, and that's why you rarely see me wearing flats at all! It may be my flat foot, or the way I walk, I don't know. I love the look of flats, but I just can't wear them! So envious of those of you who find them comfortable! *bitter sob*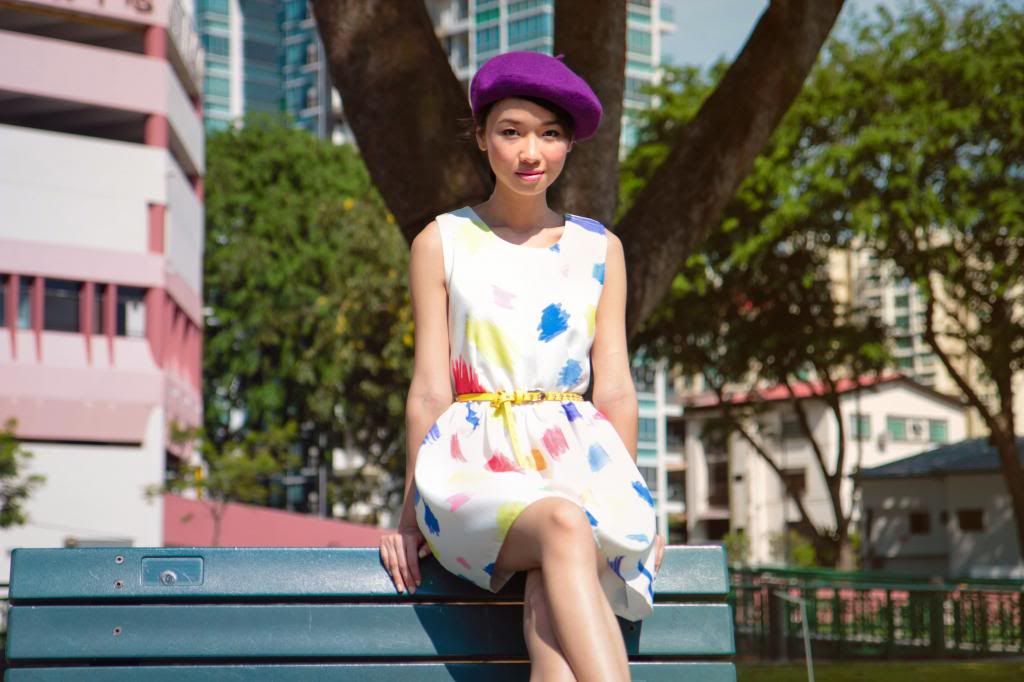 Photos by JJ