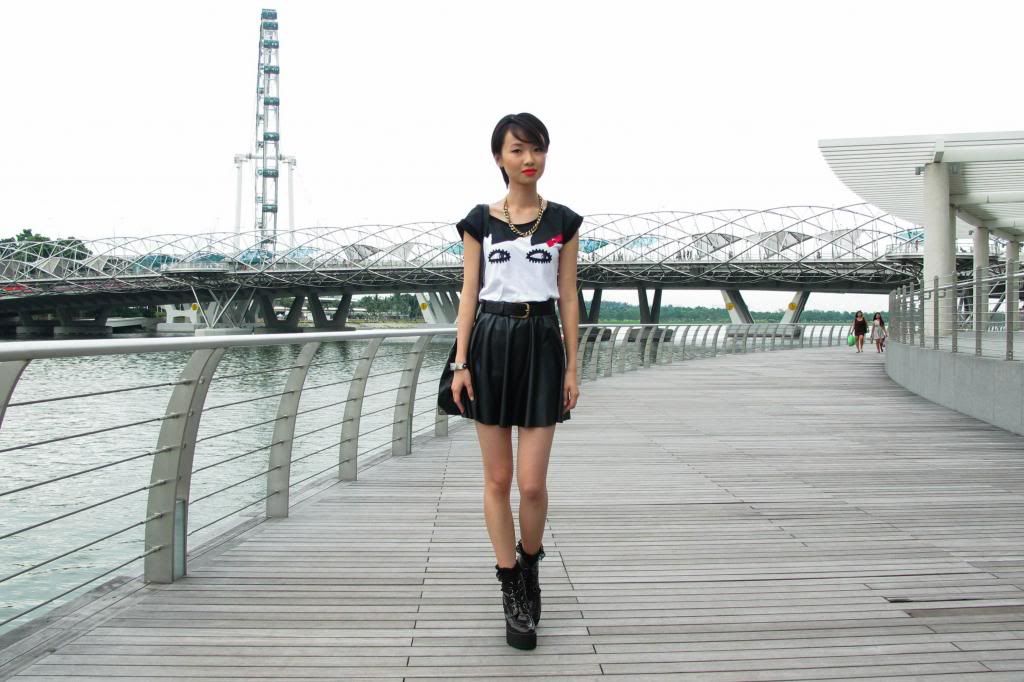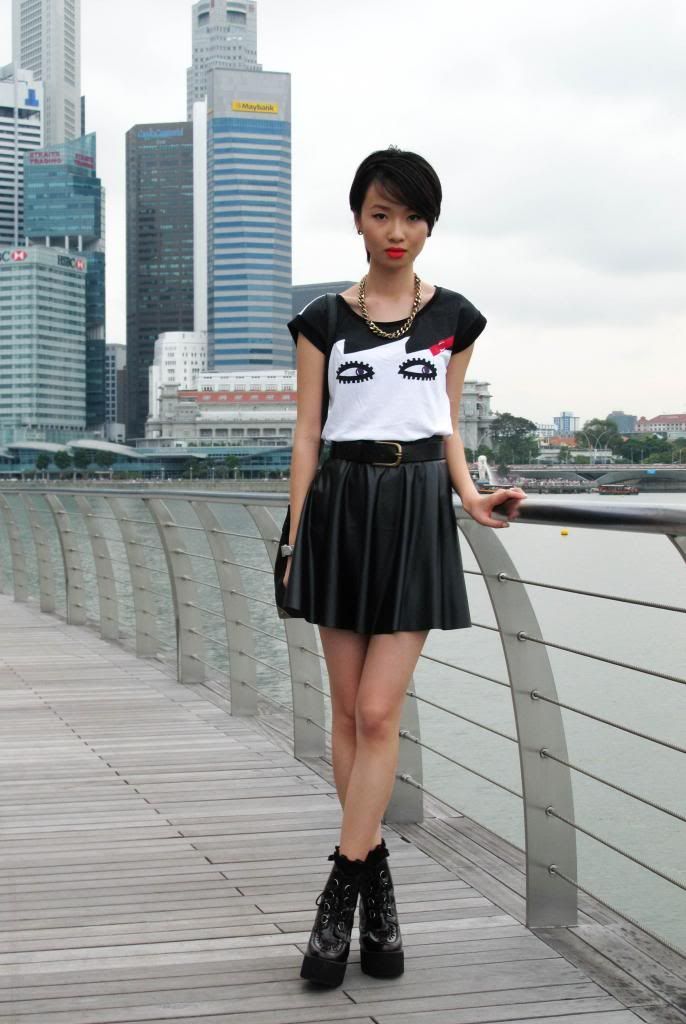 Tshirt - Lulu Guinness for Uniqlo | Leather skirt - Forever 21 | Leather belt - Uniqlo
I am normally not a graphic tee person, but it was too hard to ignore this quirky t-shirt staring at me from its racks, like literally. Took a closer look, and realized it was a collaboration of Lulu Guinness and Uniqlo, which means great designs that won't break your bank. Those purple eyeballs and black choppy hair are so me, how cute? I'm always very impressed by Uniqlo collaborations so I constantly check back the store every now and then. My favourites from the store also include basics and lingerie.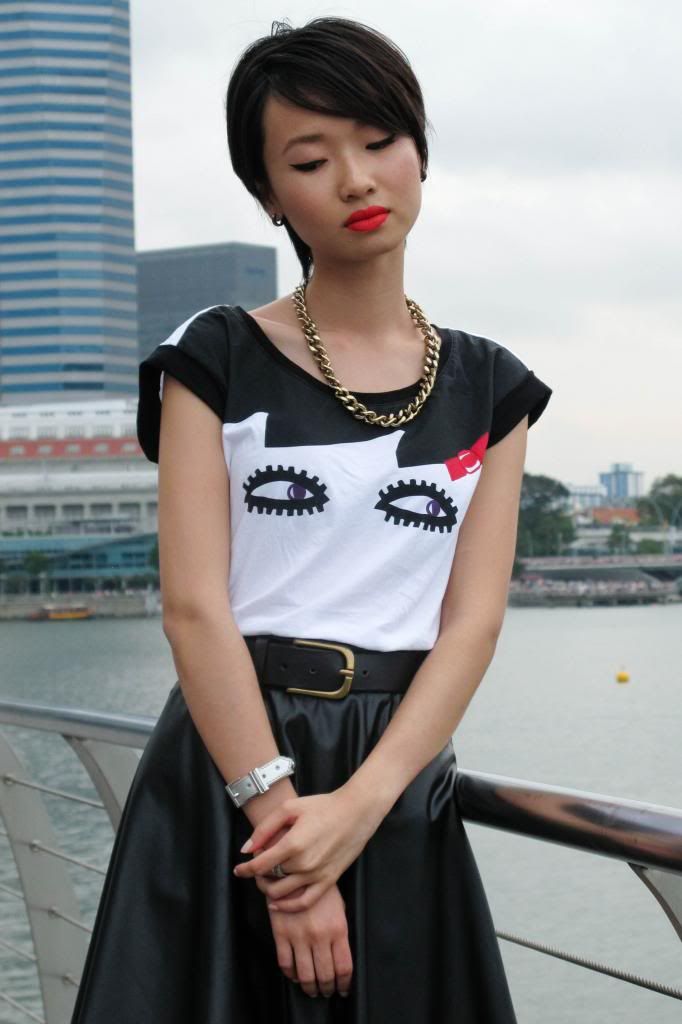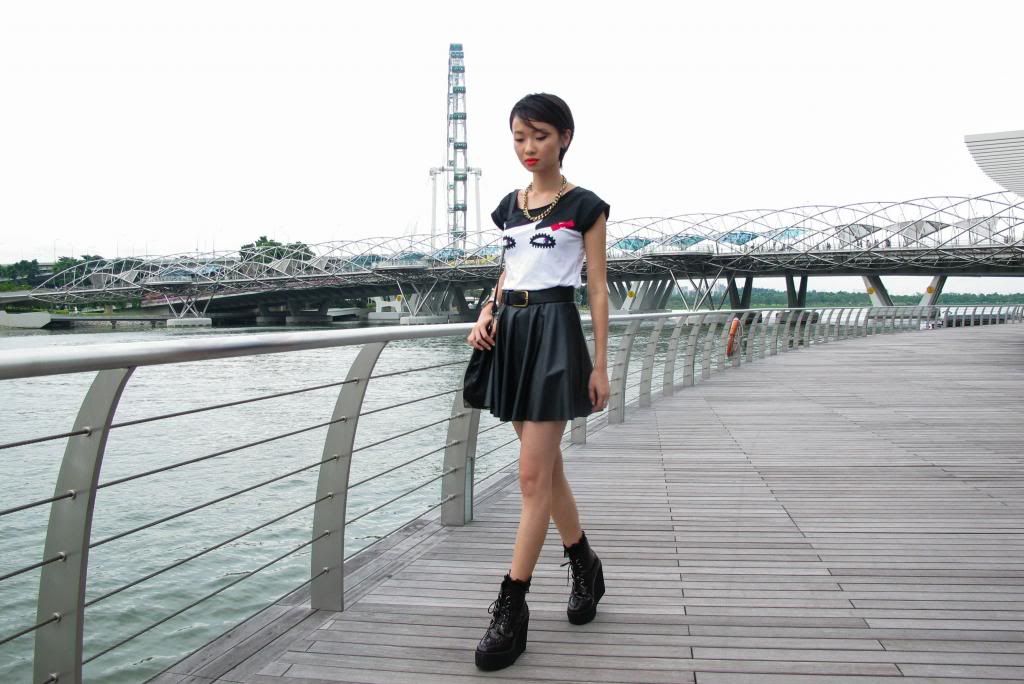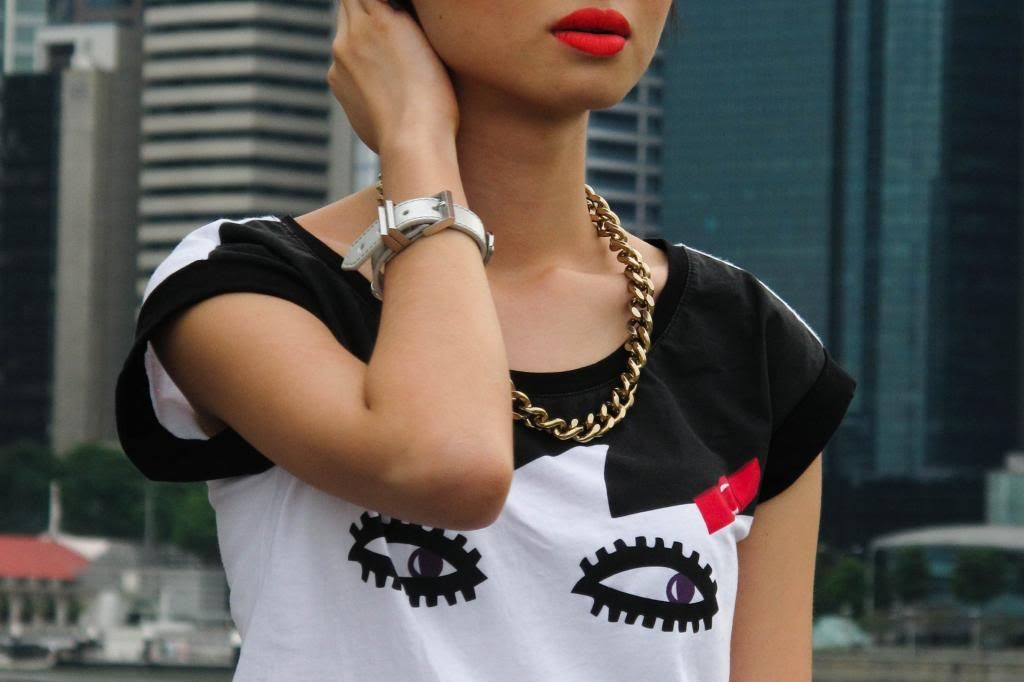 Lime Crime Velvetines in Suede Berry | Forever 21 chain necklace | Charles & Keith bracelet
I finally got to wear my Velvetines because it was wayyy too drying on the lips Shanghai where humidity barely annoys anyone; which is a good thing, but it also means spamming lip balm and body butter daily aren't uncommon habits. For those who don't know, Velvetines are a range of liquid lipsticks that apply wet then dry velvety matte! As you can tell, the colour is crazy vibrant and they last a long time, even through meals. I personally love it but don't recommend to people with dry lips.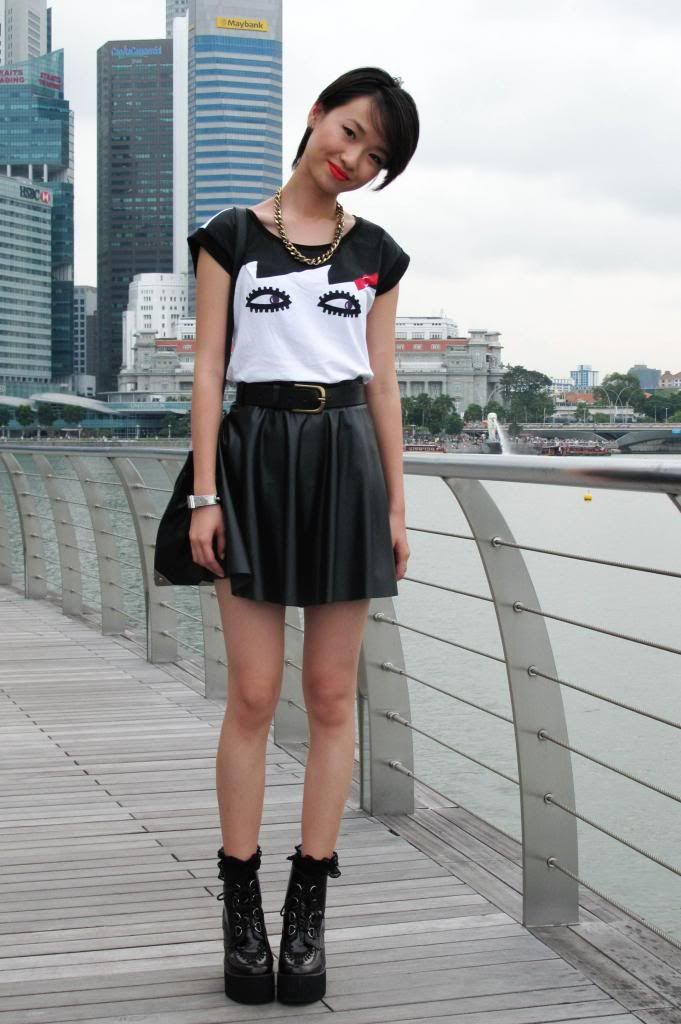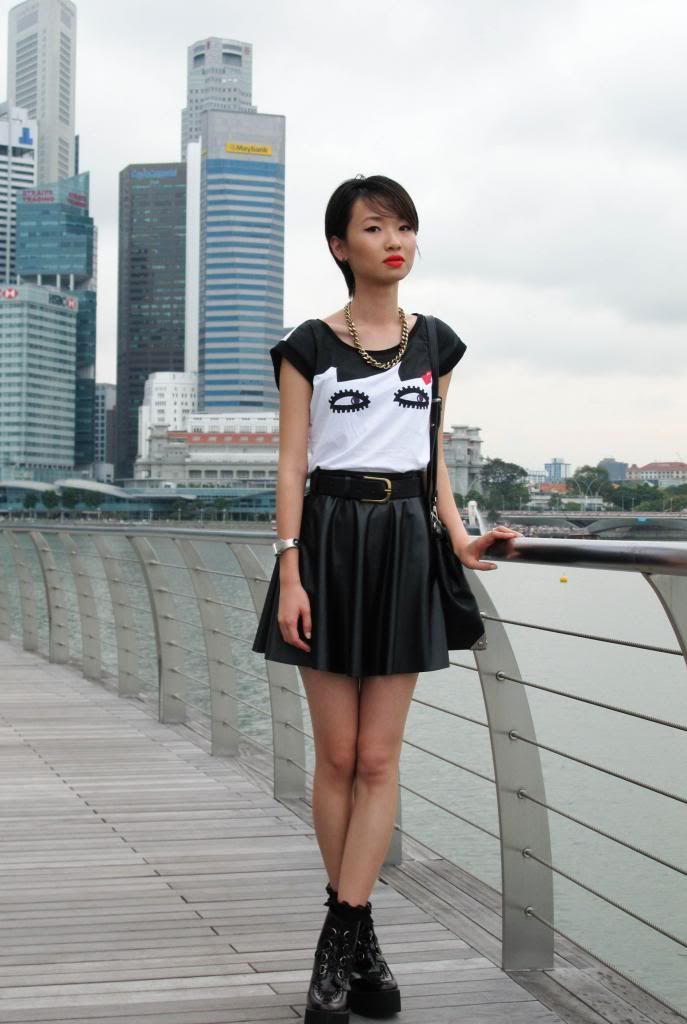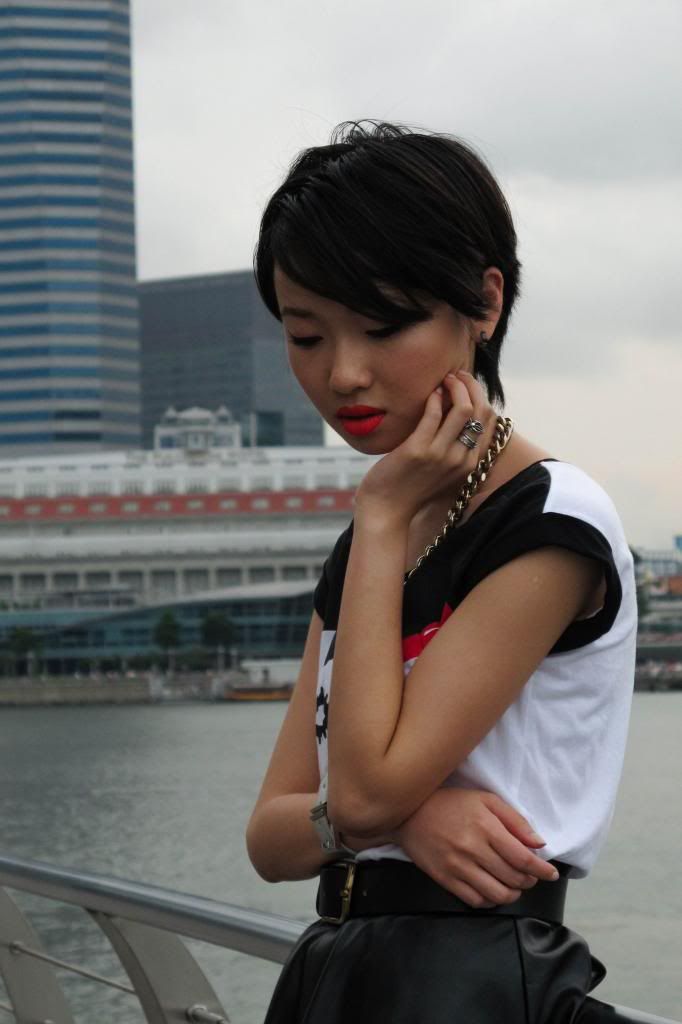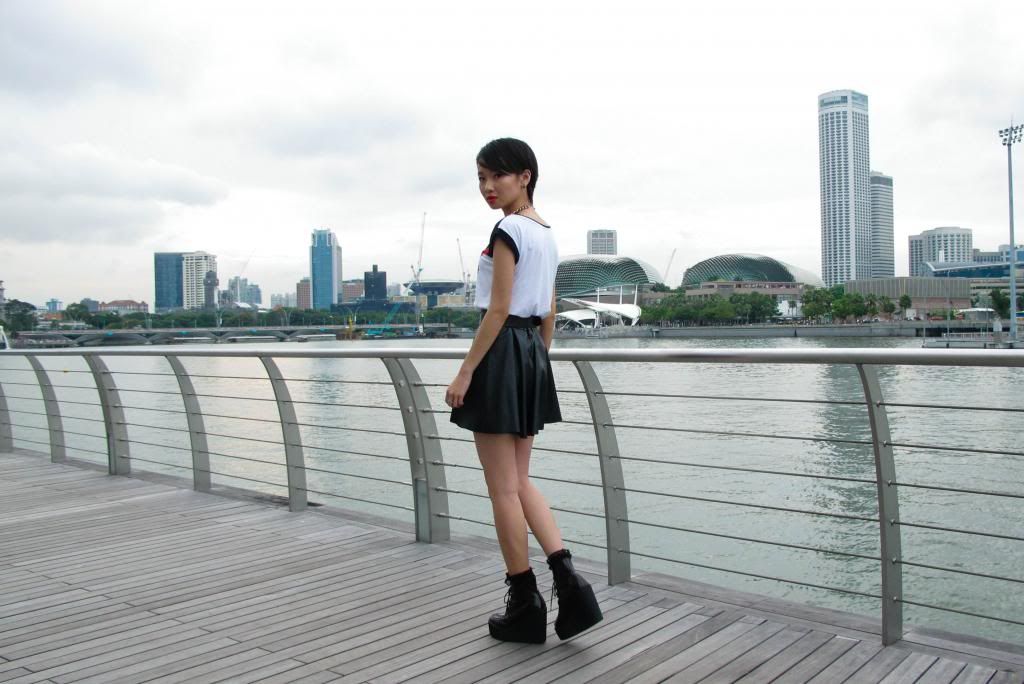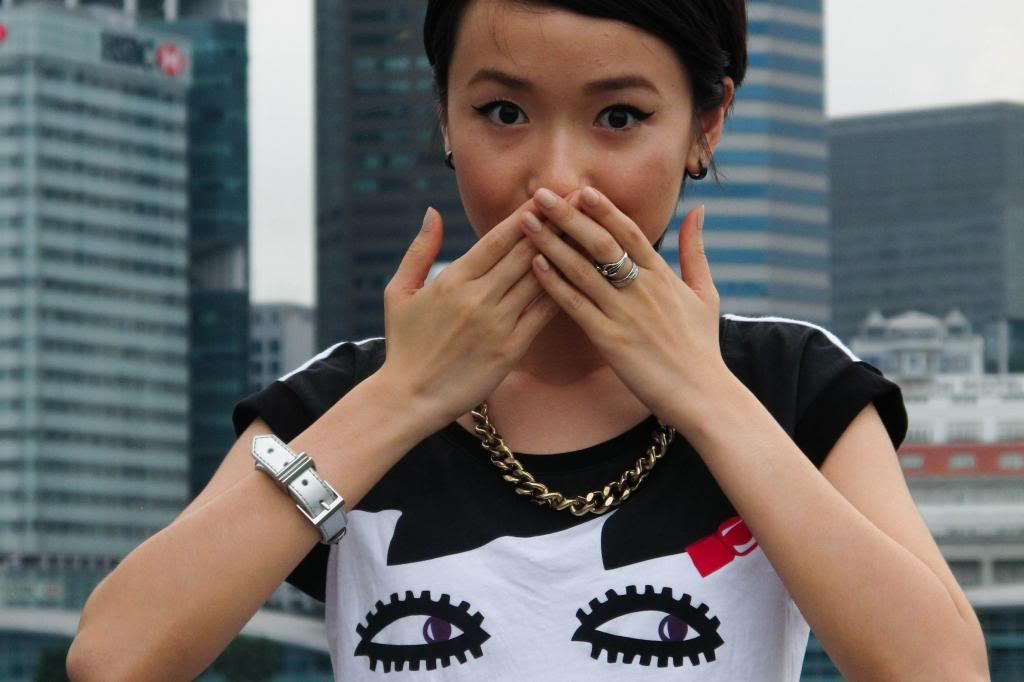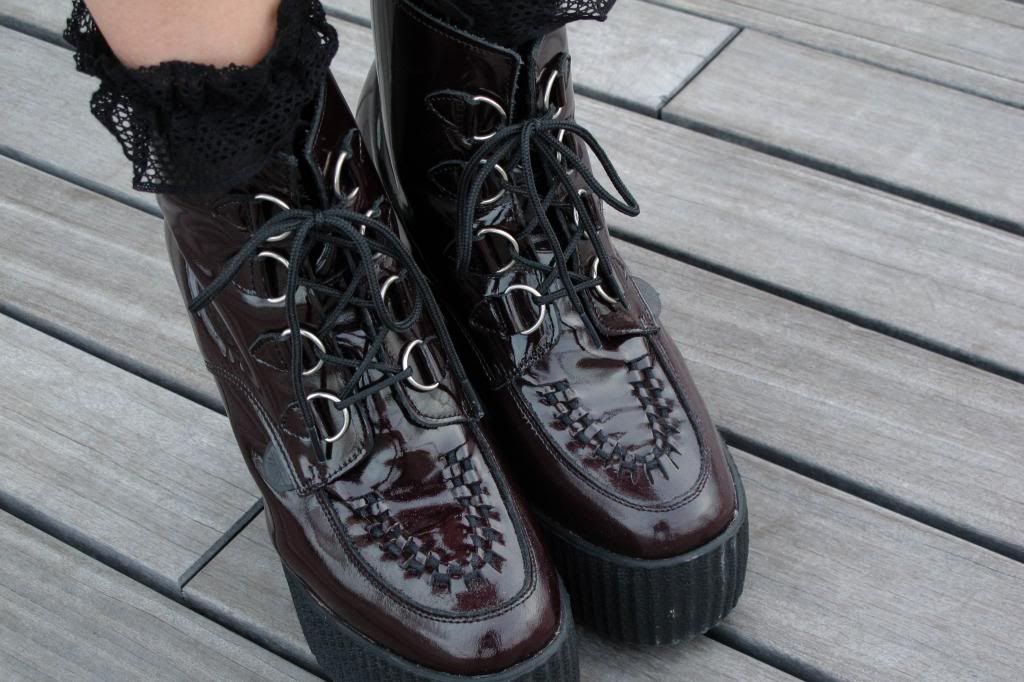 Underground creeper wedges | Lolita socks from Shanghai
It's been a long time since I did proper outfit posts and I truly missed it! Nigel was a great help today, photos by him as usual. We visited the MUMMY Secrets Of The Tomb Exhibition at The Art Science Museum today. Some of you asked on
Instagram
if it was worth it; I'd say yes because I found it very informative and amazing. I think the most interesting part was learning about the mummification processes. Since I was a kid, I was extremely curious about preserving human beings. That's why The Human Body Exhibition has always been one of my favourites! Ancient Egyptians were very particular about symbolisms when burying the dead, doesn't that make everyone think about what really happens after life?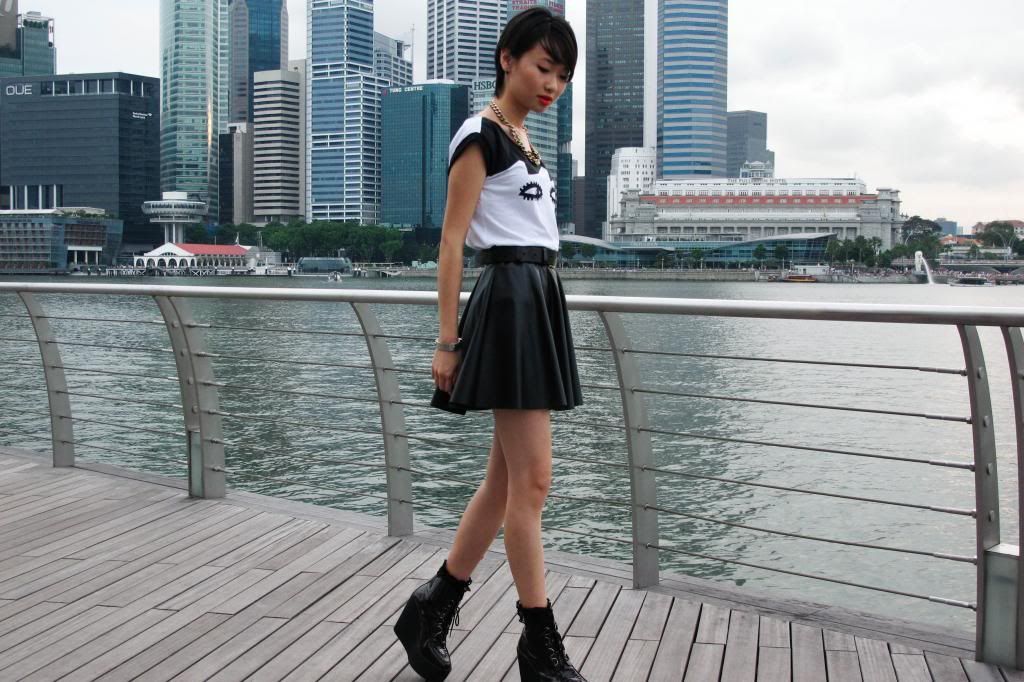 Nigel's RMB119 dress shoe from Taobao