The first thing that came to mind when I saw this dress: Bart Simpson! A colorful dress like this is normally way beyond my comfort zone, but I just love its colour combination. Since blue and yellow are direct opposites in the colour wheel, the dress looks well contrasted and almost cartoonish as a result. Also, the white specks (look closer later) really made the dots stand out. I decided to go for a 90's take to today's outfit. Yes, let's reminisce all the best things being a 90's kid!
Denim jacket - second hand
A faded denim jacket. Tell me, which 90's kid didn't own a denim jacket? I know I did, along with Mickey mouse badges stuck on my shoulders. I also wore denim dungaree with denim jacket. It is that one thing I really miss wearing when the weather was cooler. My aunty gave me this denim jacket two years ago and I'm in love ever since. God knows how long that had existed but its classic cut (boxy and uncropped) is exactly what I'm looking for. Naturally, it had also faded beautiful after numerous washes. Perfect!


Transparent accessories used to be really popular in the past. I owned one of those slip-on sandals which had glitter crystalized within its transparent heels. Who knows what exactly I'm talking about? Hooker shoes and clear bangles were common too. The lucite trend is making a huge comeback, in better quality of course! They are fuss free and modern. Super easy to incorporate into any outfit since they're colourless, obviously. Besides accessories, you can also go for acrylic Muji storage and ghost chairs to revamp your home.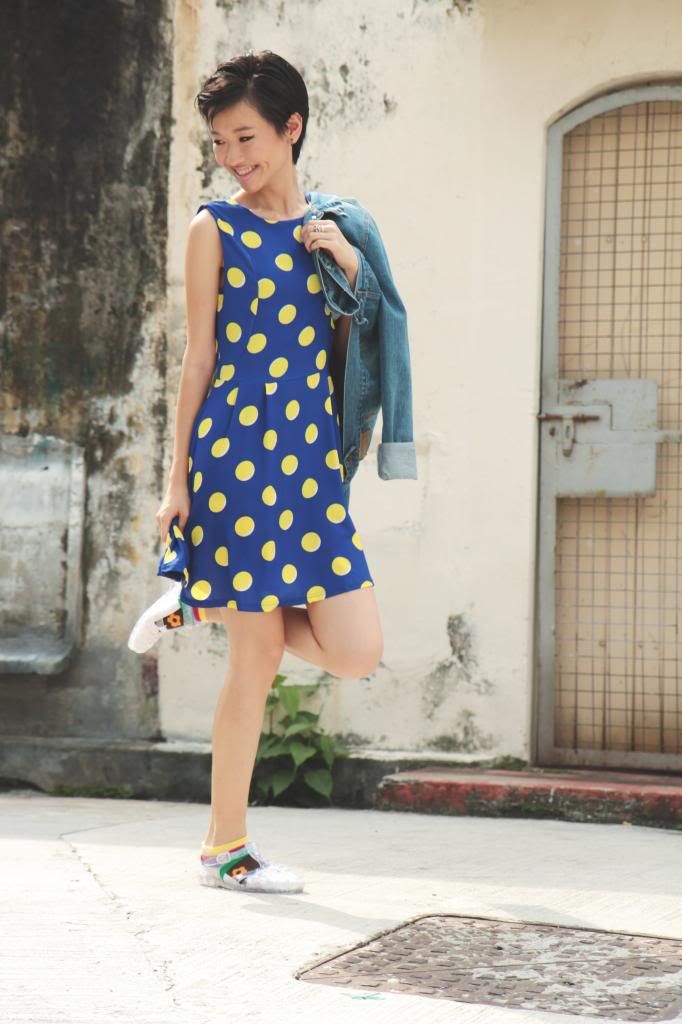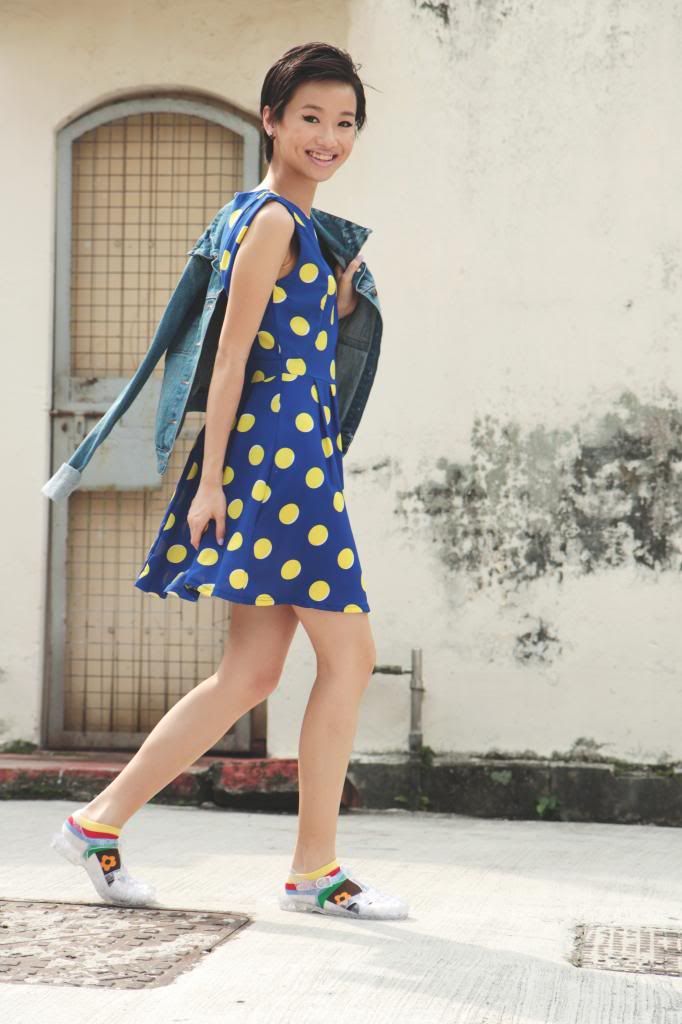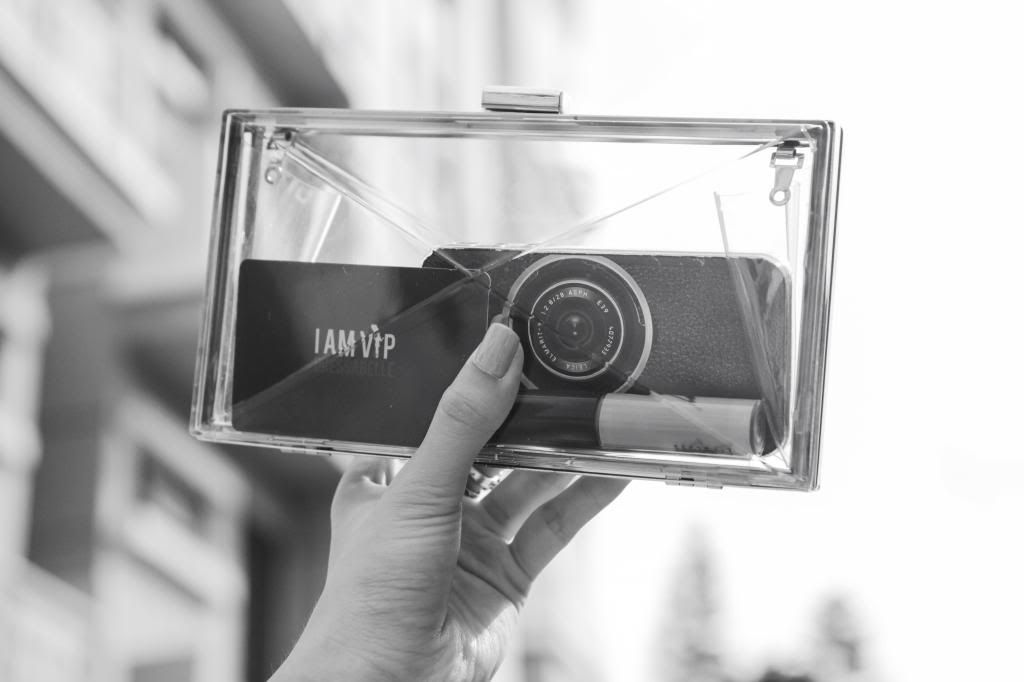 Lucite clutches aren't the most practical, but they are definitely gorgeous. Just be careful to not drop it! The metal shoulder strap comes in useful. Some people argue that lucite clutches are for "people who are asking to be robbed". What do you think?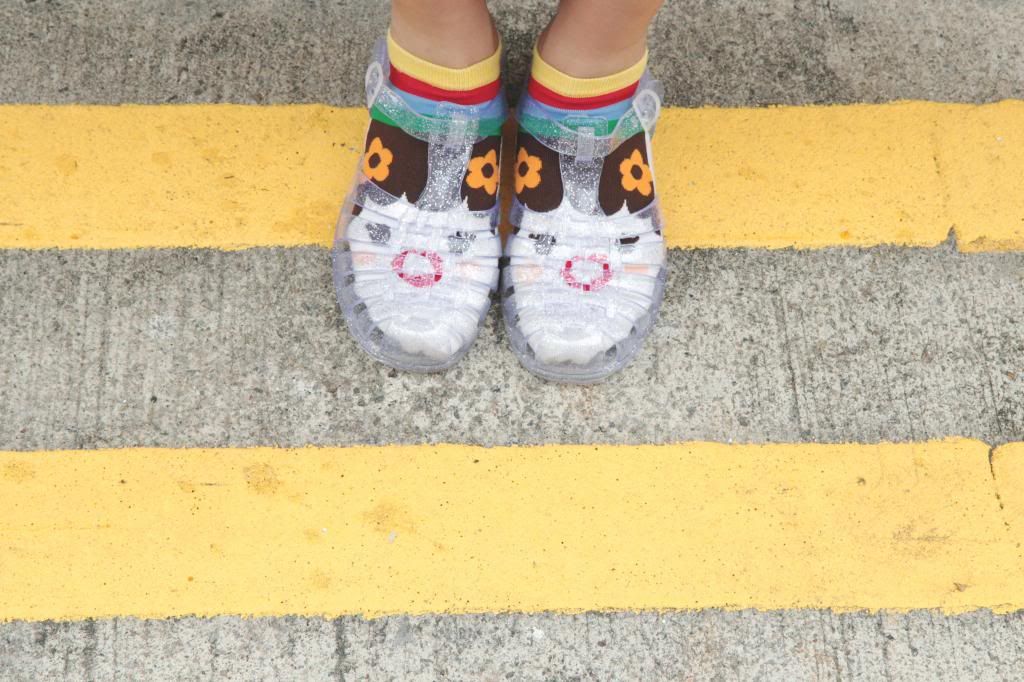 Clear jelly sandals - Rubi | Socks - Citrus Sox
Any cool 90's kid would have owned at least one pair of jelly sandals. Does this bring you back memories?! I had a pink pair which I wore to the beach, into puddles and I felt invincible because nothing could destroy my shoes. Functionality wise, I think they're perfect for Singapore weather since it rains spontaneously. You wouldn't have to worry about ruining your shoes in the rain anymore! And did I mention, these only cost me S$14.95.
I'm sure some of you might wonder if jelly sandals are too childish for adults. To answer that, you really have to watch what you wear! An easy way to wear is with cuffed jeans, which allows you to show off the ankles. Just make sure the rest of your outfit is reasonably 'mature', no need to be formal. I personally like paining my toenails in a vibrant colour so they'll show through. With clear sandals, you can go crazy with all socks you never got to flaunt!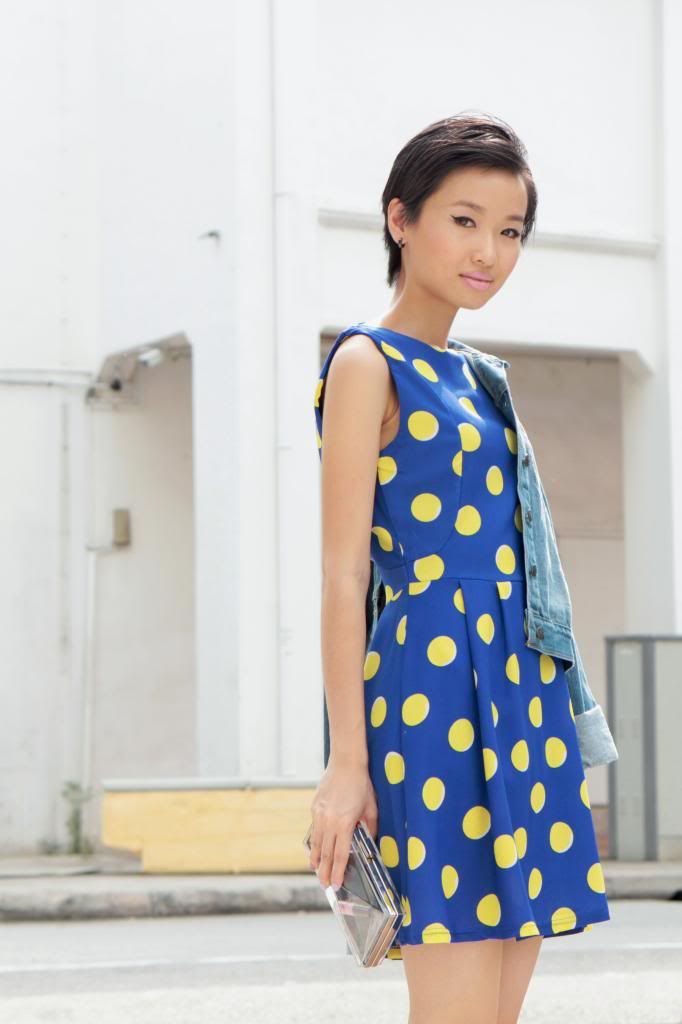 Photos by Yun Jing
Well, I might not remember much about Pokemon or Power Rangers, but I sure remember how it was like to dress as a 90's kid. Trends come and go. But I feel like it is the essence of fashion at a certain period of time is what's making the comeback. The core of trends is certain attitudes and emotions. So let's all enjoy fashion as a freedom of expression, not just admiring the physical attributes!
What was your favourite memory as a 90's kid? If you weren't born in the 90's, what did you enjoy wearing when you were young? Share with me!