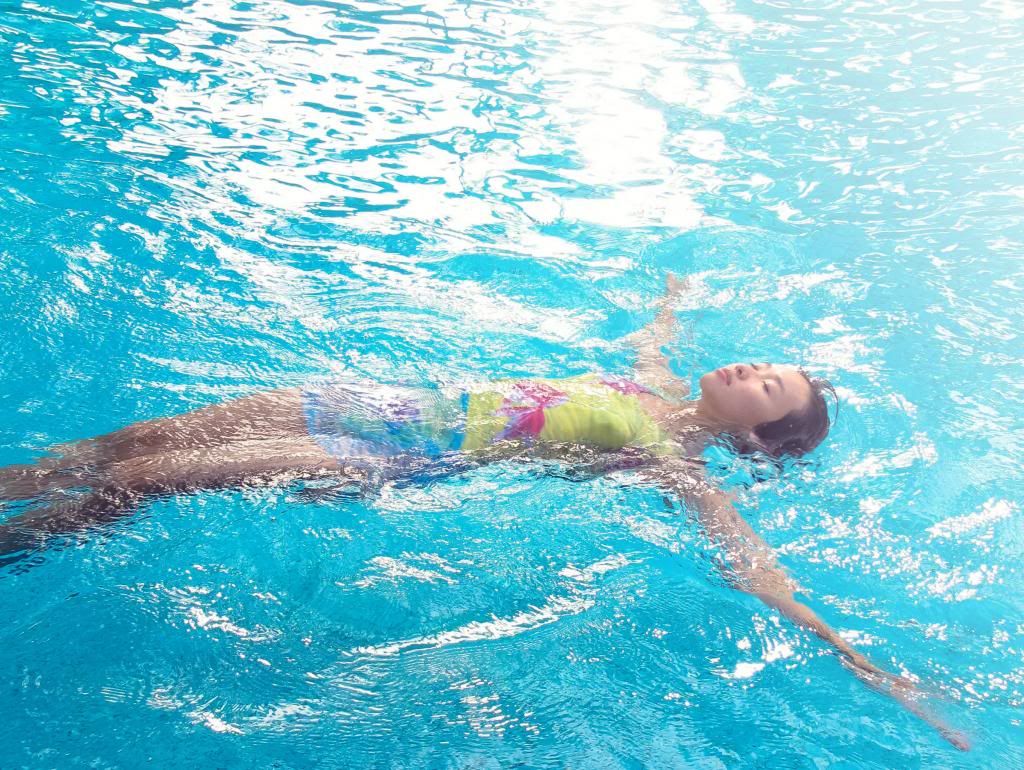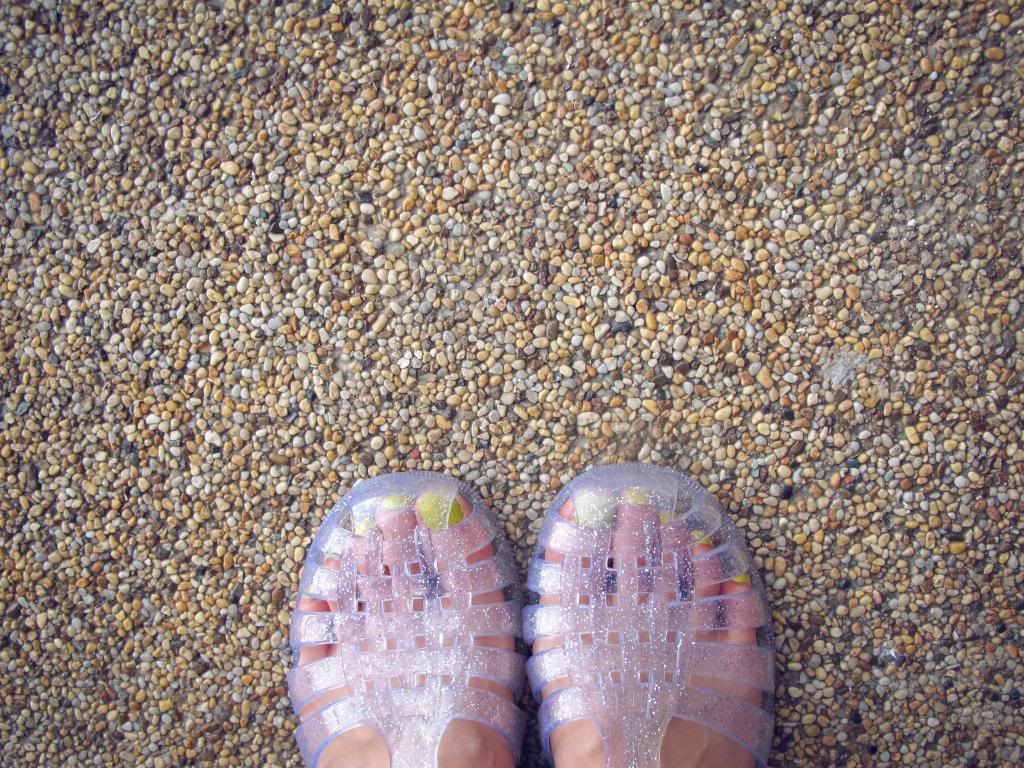 Allowing my painted toes to peek through these jelly sandals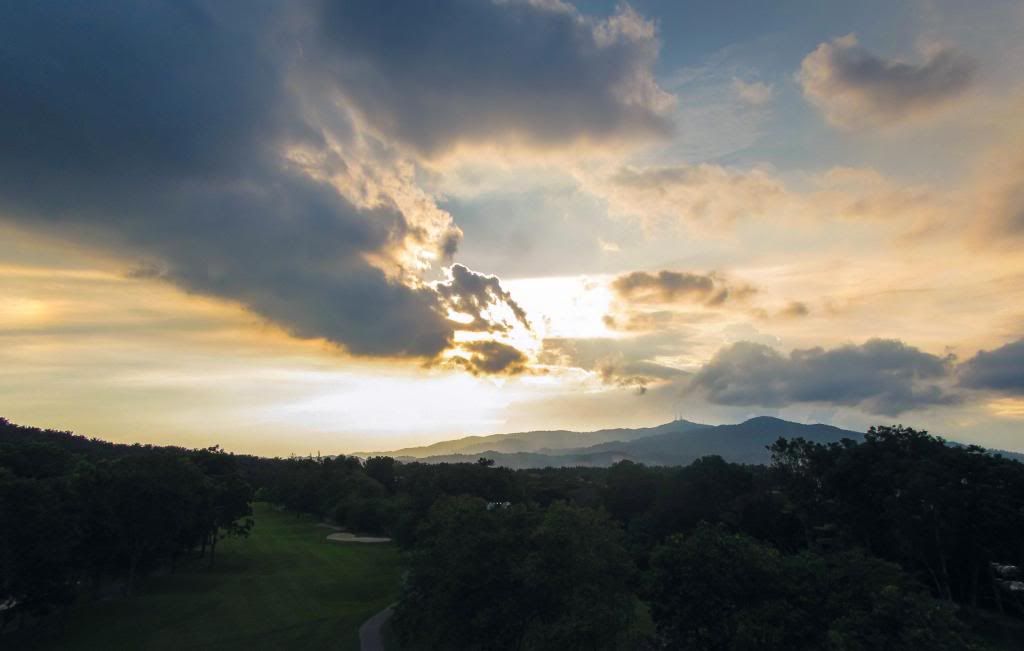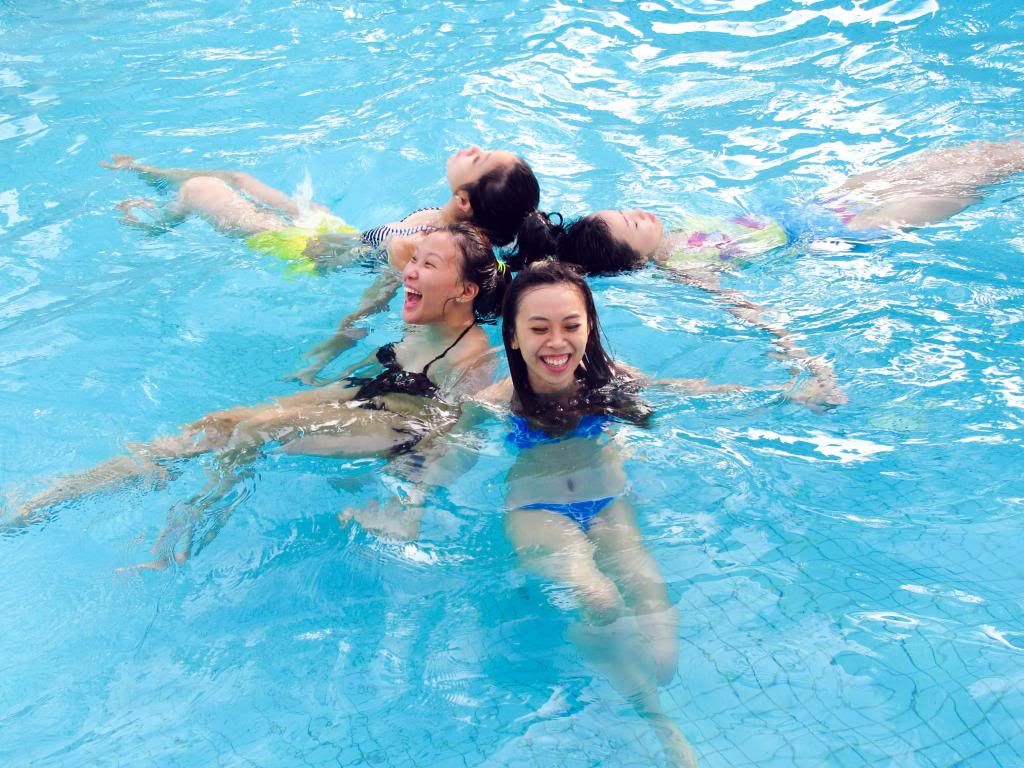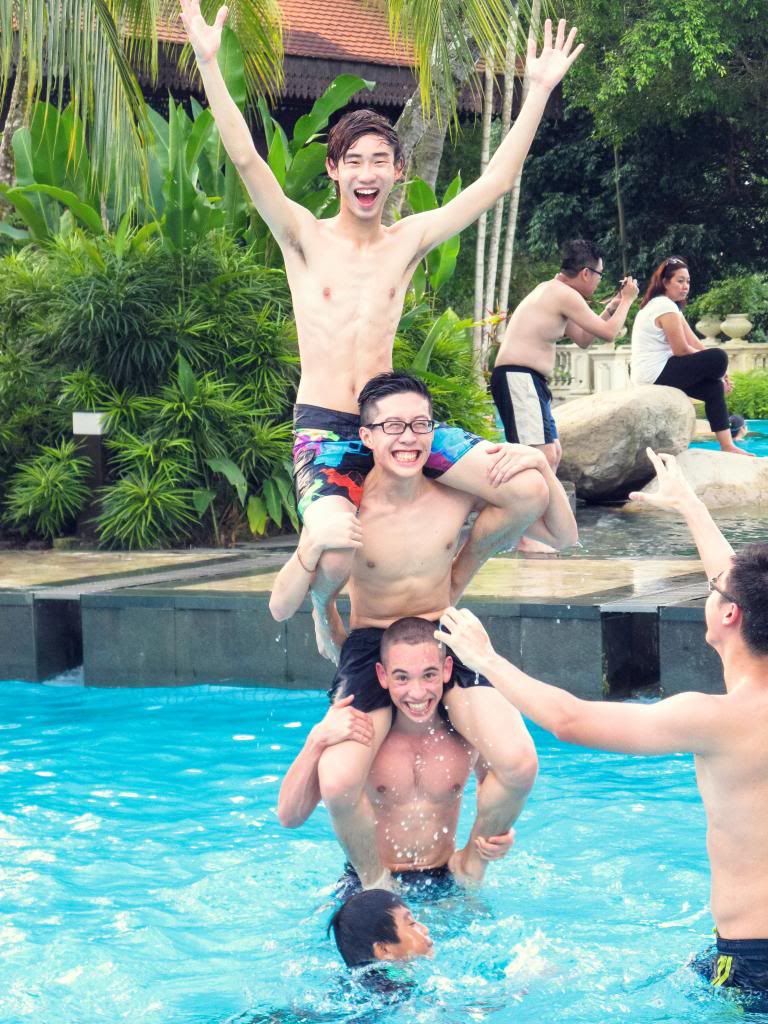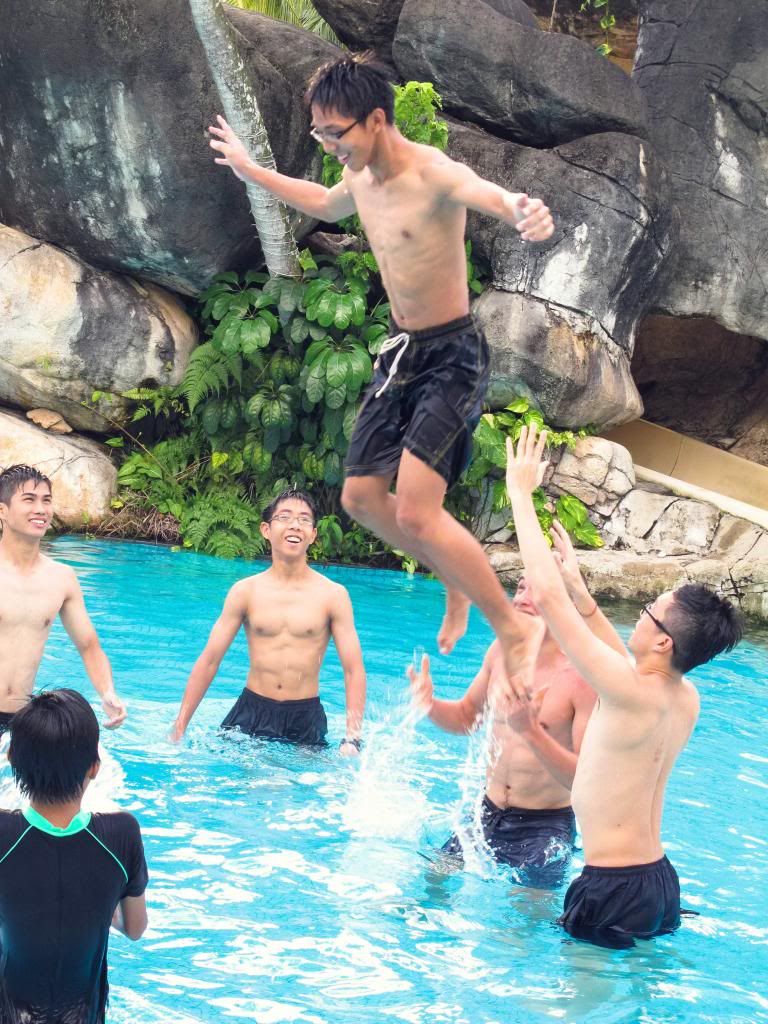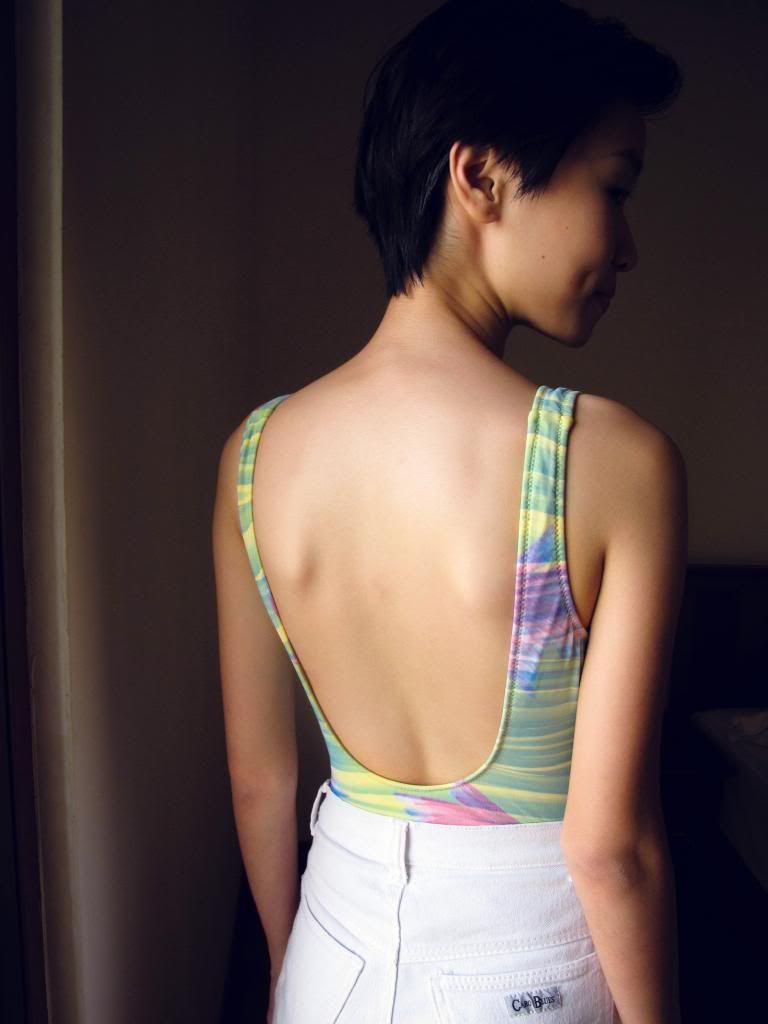 One-piece swimsuits may double up as a bodysuit too. Goes perfectly with high waist shorts.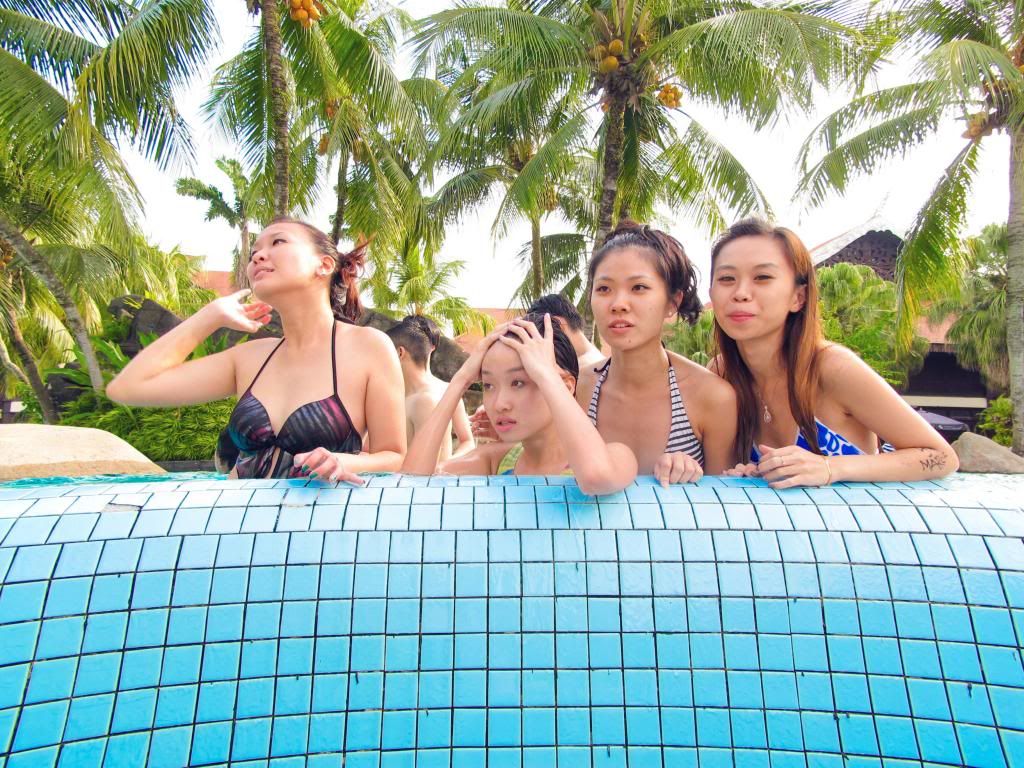 "Is that a squirrel?!" - the city girls exclaimed.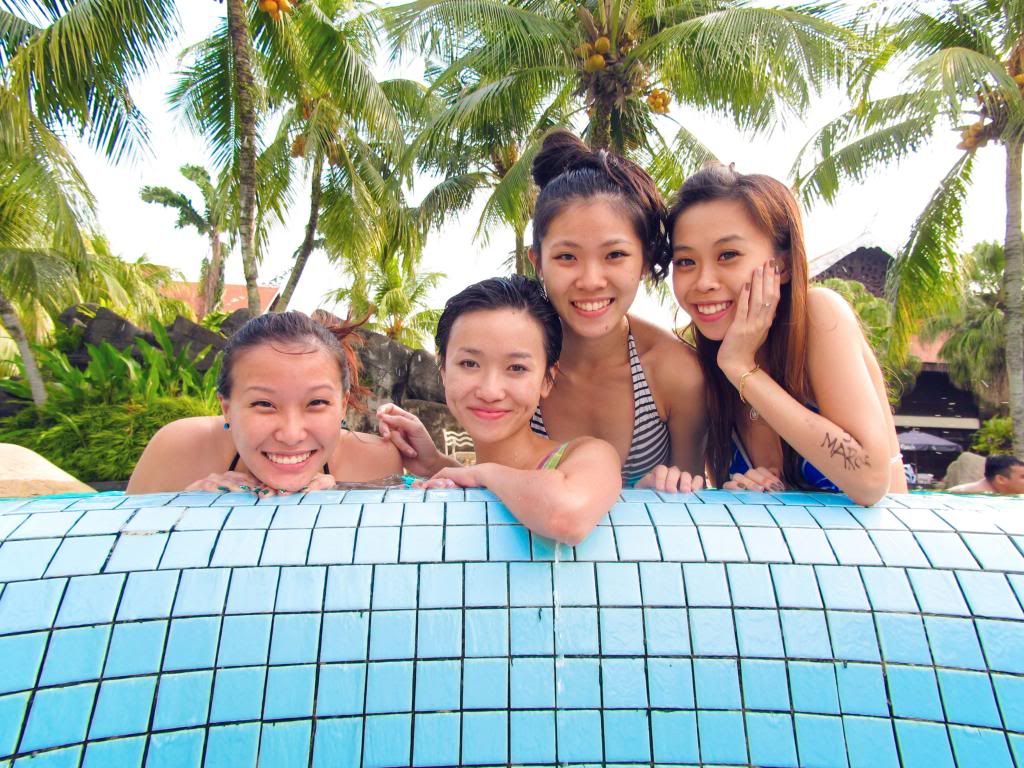 Thrifted $15 swimsuit (Salvation Army) and $3 shorts (New2U)
I just came back from a short vacation at Malaysia with some of my best friends. Technically, it was a Church camp but there were tons of free time to explore the resort. The best vacations are enjoyed with people whom you have grown up with over the past seven years. My girlfriends are practically sisters in my life. With those people, there were no need to impress, no need for formalities. My weekend was pretty much summed up with '100% pure, clean fun'. It was truly relieving to get away from the bustling city to finally see mountains, an abundance of trees and breathe in fresh air. This may sound absurd to my foreign friends but I have not seen a sundown in ages. To witness the sun slowly settling into the mountains was just breathtaking. The world was created perfect in the begining, what a pity that we rarely take a moment to appreciate its beauty today. I mean, living in a city is fun but the quietness of nature is something that can only come at a price - such as paying for a vacation. I feel so much more recharged and inspired by nature. It was a well deserved break since graduation!