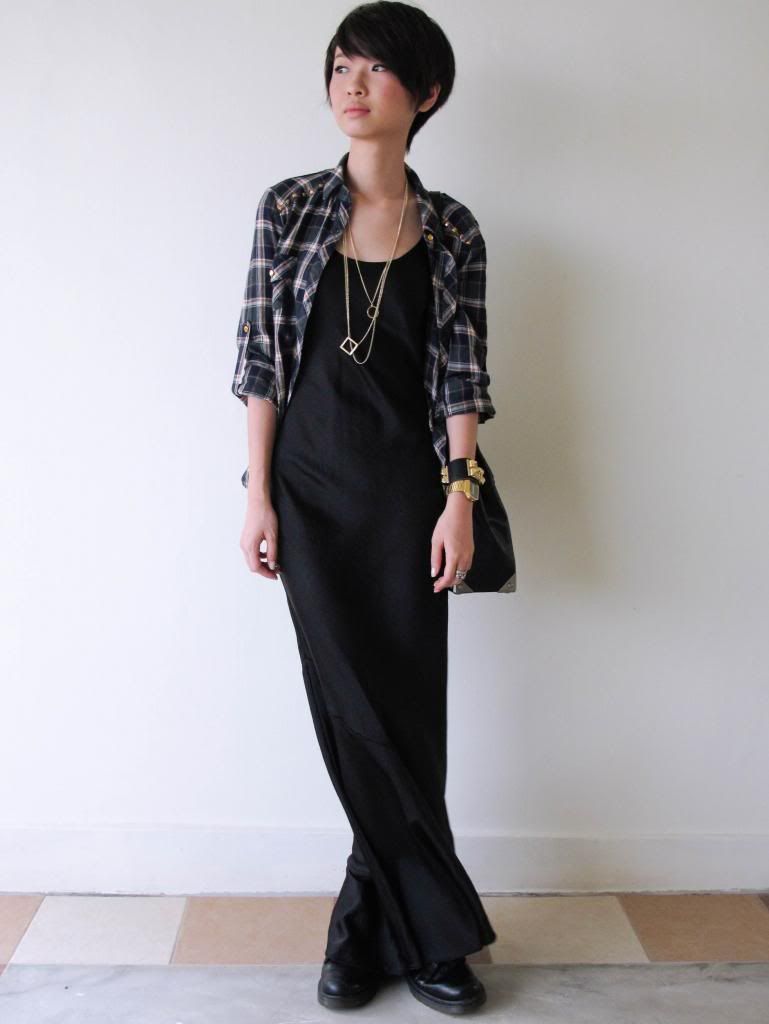 Maxi dress - ASOS | Plaid shirt - Dressabelle
If you have been following me on my
Instagram
, you might have noticed that I've been on a maxi dress craze lately. I have always loved maxi dresses because they are effortless, comfortable, modest, universally flattering on all so why not? This one I'm wearing today looks plain but do not underestimate it. If you look closely, you'd notice the bottom quarter is made up of a separate piece of fabric, resulting in a very designer-esque look. The material is clingy overall but it surprised me with a flare bottom, which makes it almost mermaid like! Since I'm going for a slightly grunge look today, the plaid shirt layered nicely and my boots kept me dry from rain water.
Geometry of Square Necklace, Lilou Loop Necklace (worn together layered) - c/o O'ORO
I can bipolar when it comes to accessorizing; on some days it's dainty charm necklaces, on others you'll see me in chunky gems and chains. I'm rarely seen in-between or with none at all, I need my watch at least. Lately, I have been enjoying layering long necklaces together. While big, statement necklaces are great with collars, I personally find plain necklines look best with long v-shape necklaces. Simply cause those are more casual for everyday and elongate your neck at the same time! I really recommend the ones I'm wearing to anyone who wear necklaces but prefer minimalistic styles.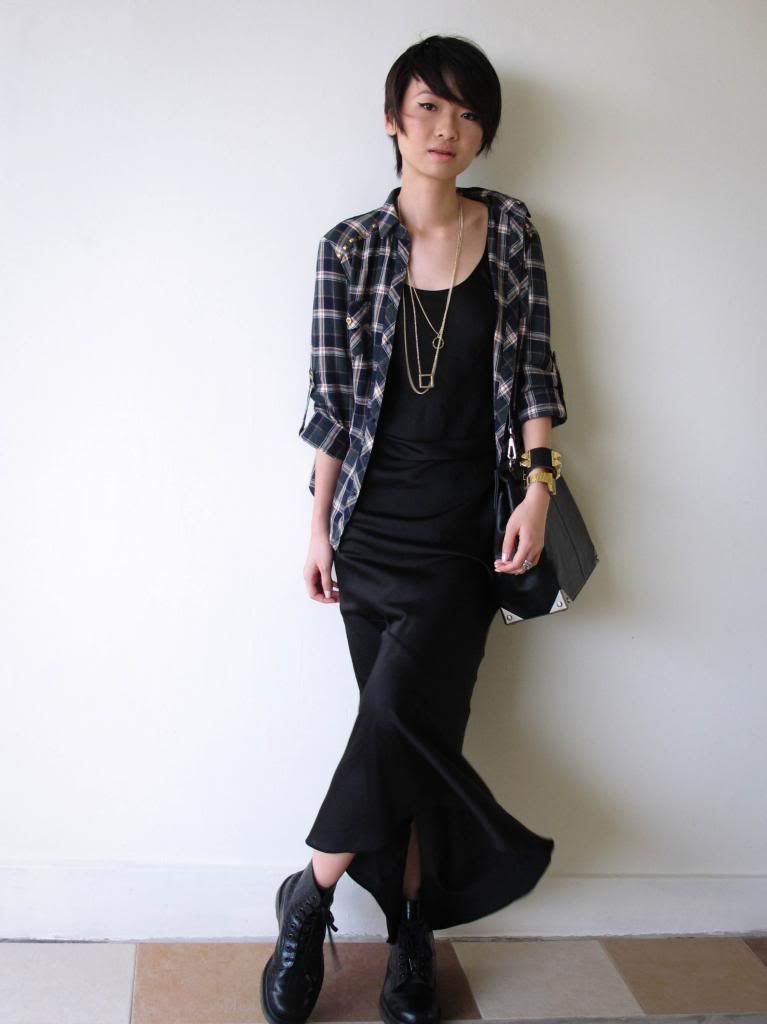 Pascal boots - Dr. Martens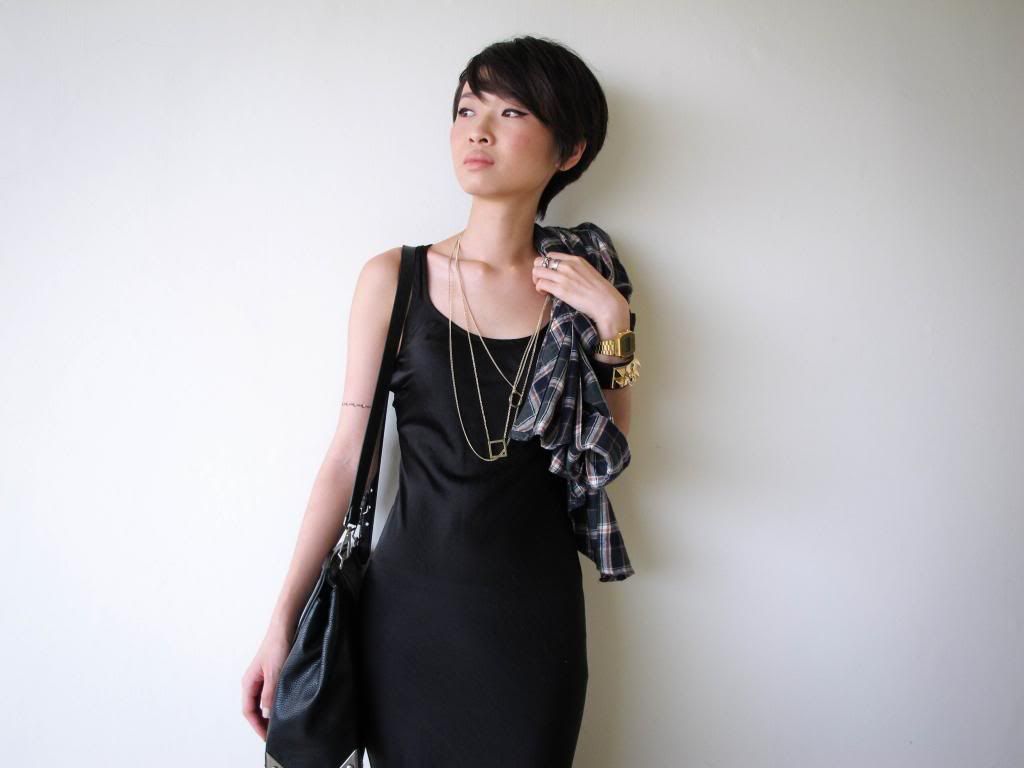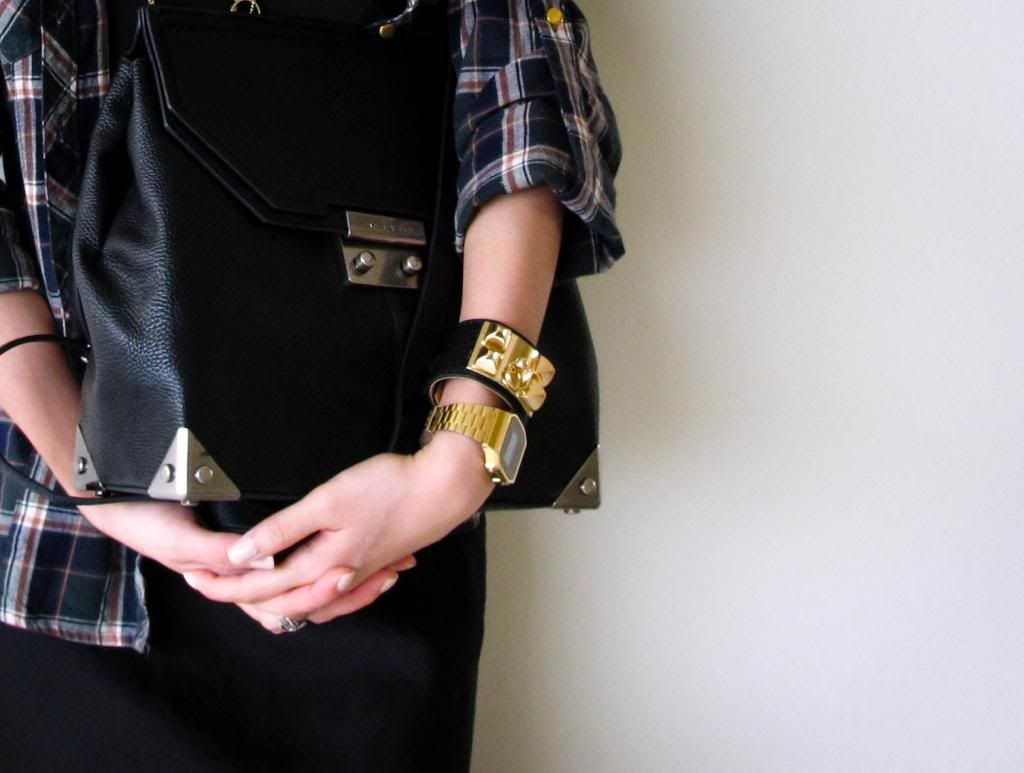 Bag - Charles & Keith | Friesian Wrist Wrap - gifted by O'ORO | Watch - Casio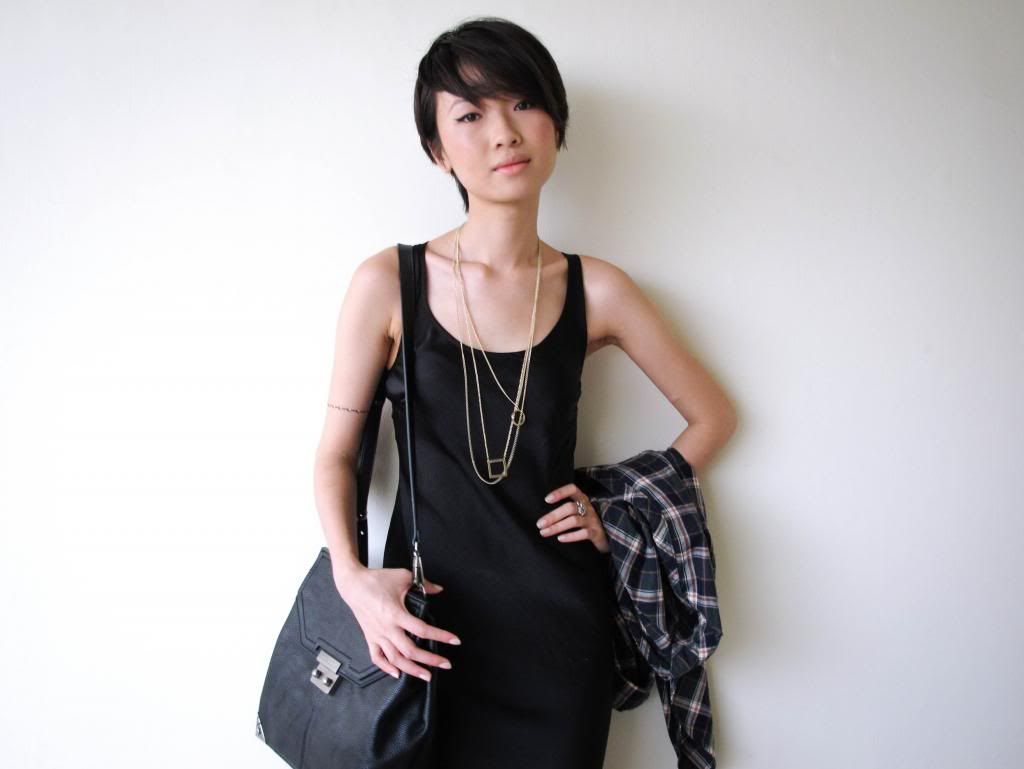 Thank you for reading! I hope this blog post will inspire you to rediscover your jewelry collection. Also, I hope to assure you that a maxi dress always makes you look leaner! Easy way to cheat height without heels. :-)