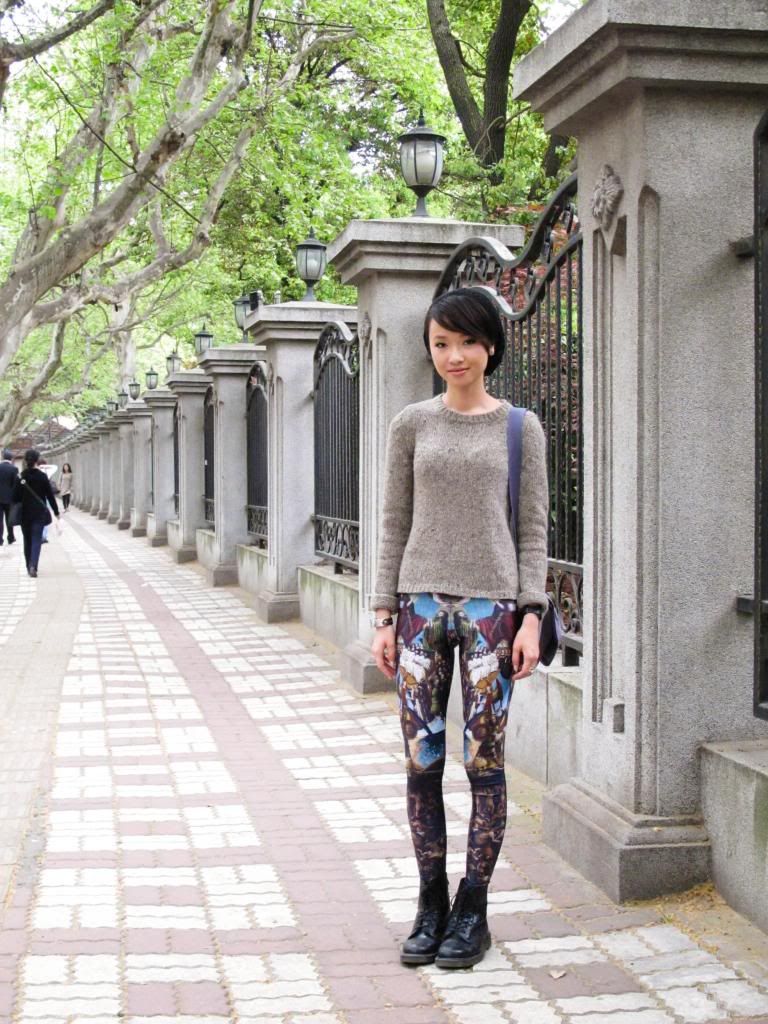 Knit sweater - Mango | Leggings - Blackmilk | Boots - Dr Martens | Beanie - H&M
Today was a relaxing day. I visited the Propaganda Art museum and got coffee at a French café along Shanghai's renowned street, Hua Shan. The street is known for its French architecture and according to mom, condos were exclusively built for the rich and famous. In every city which I have gone to, I always try to find an afternoon to sit in a cafe. Besides the market place, a cafe is probably the best place to immerse among locals. I like to listen to conversations and observe people around me.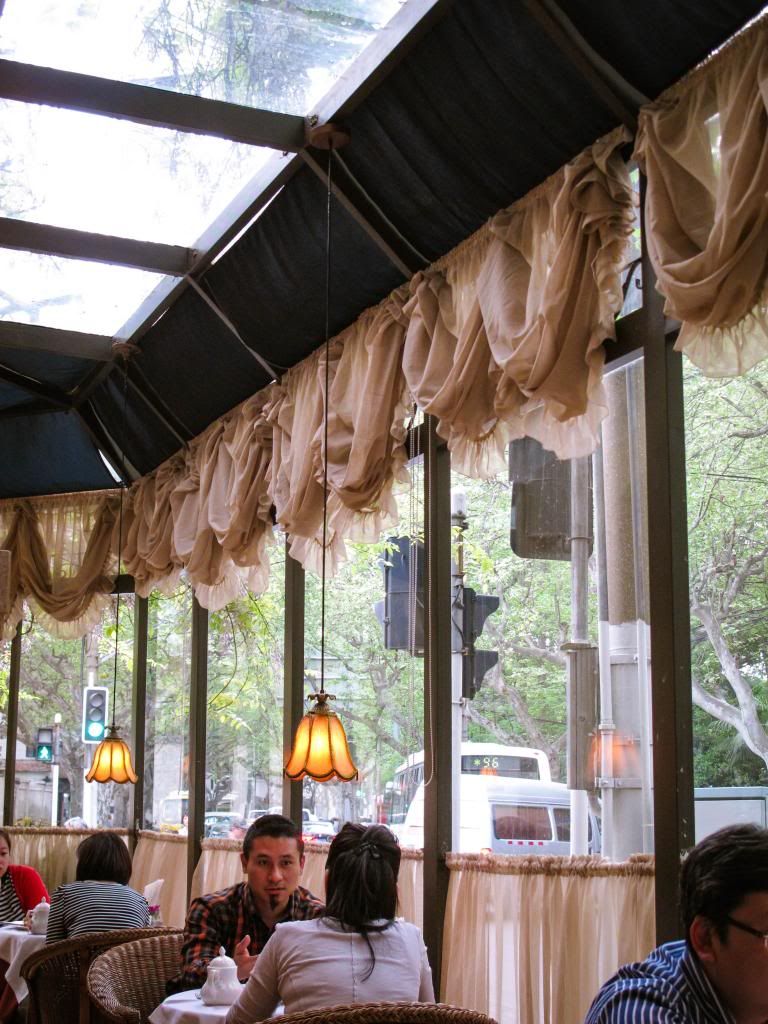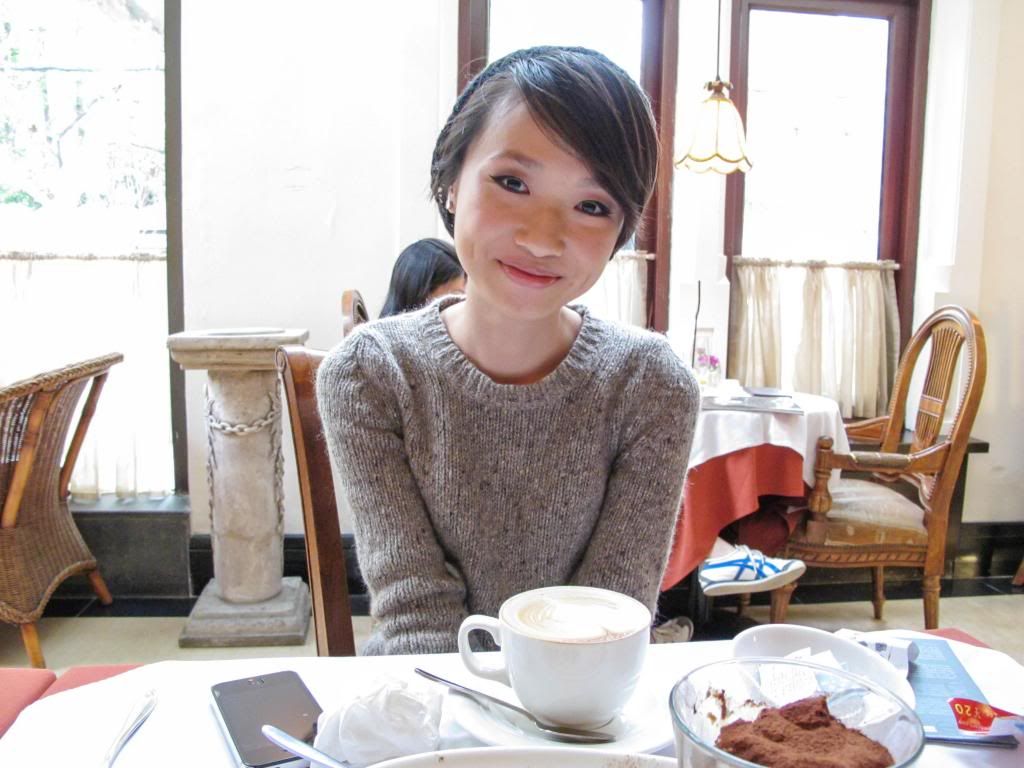 In China, foreigners often perceive everything here as 'cheap', but it's not true anymore. The coffee alone costs RMB35, breaking down to about S$7. Cheap? Not at all. The standard of living in Shanghai is improving tremendously over the recent years, and the locals sure know the art of coffee indulgence. People were well dressed, poised, some were silently engaging in Taobao on their mobile devices. As a tourist, I could only imagine how the life of a Shanghainese is like outside the cafe.
夏朵西餐厅(丁香店)
徐汇区华山路855号(近复兴西路)