A quick post to share with you what I wore to Audi Fashion Festival and Blueprint 2013. For my overseas friends, AFF is deemed the official fashion week here in Singapore. Blueprint is somewhat like a trade show focused towards promoting local designers. I am pleased that Singapore is finally placing more emphasis on its budding fashion industry. I met my friend John, who is a renowned Singapore street fashion photographer and I have always admired his eye for details in photographs. His ability of making people look fantastic under any circumstances surprises me every time! For those who are wondering, I was actually busy chewing a Magnum ice-cream in this shot.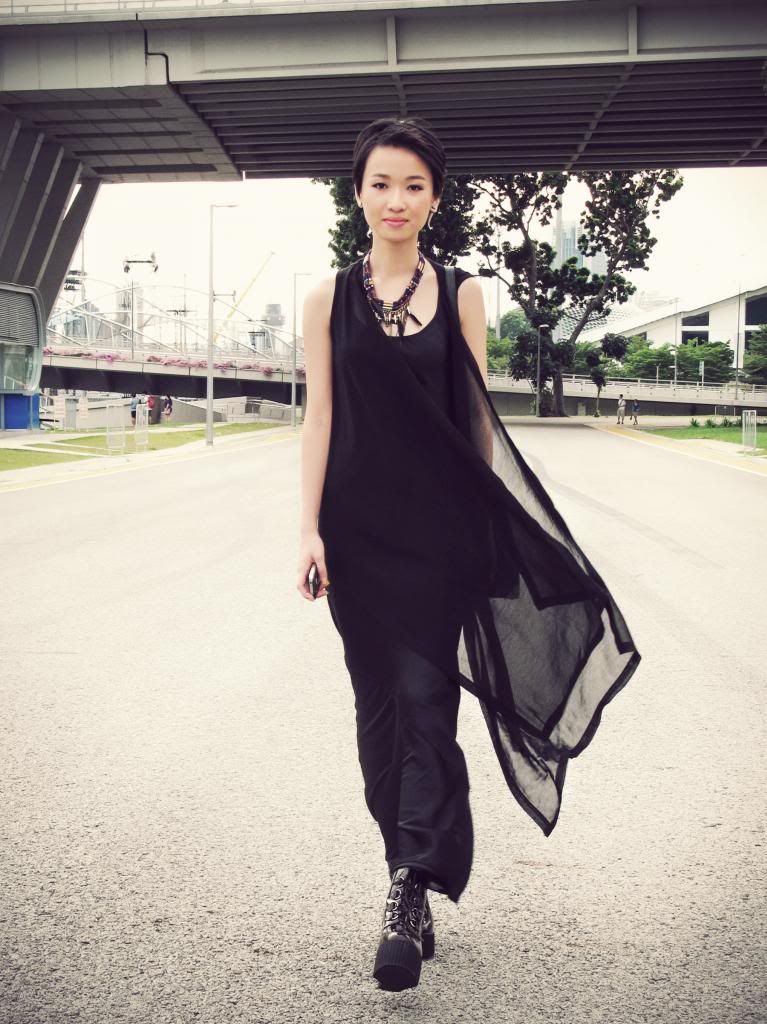 Outfit breakdown:
Maxi dress - ASOS
Mesh vest - m)Phosis (similar here)
Tribal necklace - ZARA
I'm going to be completely honest with you. I am extremely intimidated by social events of any sort, not to mention a fashion festival where hundreds of industry professionals are expected to be present. The age-old question of 'what do I wear' is mind boggling. My solution - A plain maxi dress that is figure flattering yet understated. Always works, I swear! Maxi dresses are my must-haves because they can be dressed up or down easily. I layered a long mesh vest to give extra texture and 'presence'. And since my hair is short, I really love all the attention that was directed towards my accessories. My trusty creeper wedges provided height and comfort to walk around all day. In a social event like the fashion show, the worst thing you could do is to wear an unfamiliar piece of clothing or shoes that'll probably leave you uncomfortable. Imagine having to adjust your mini skirt every three seconds...how awful!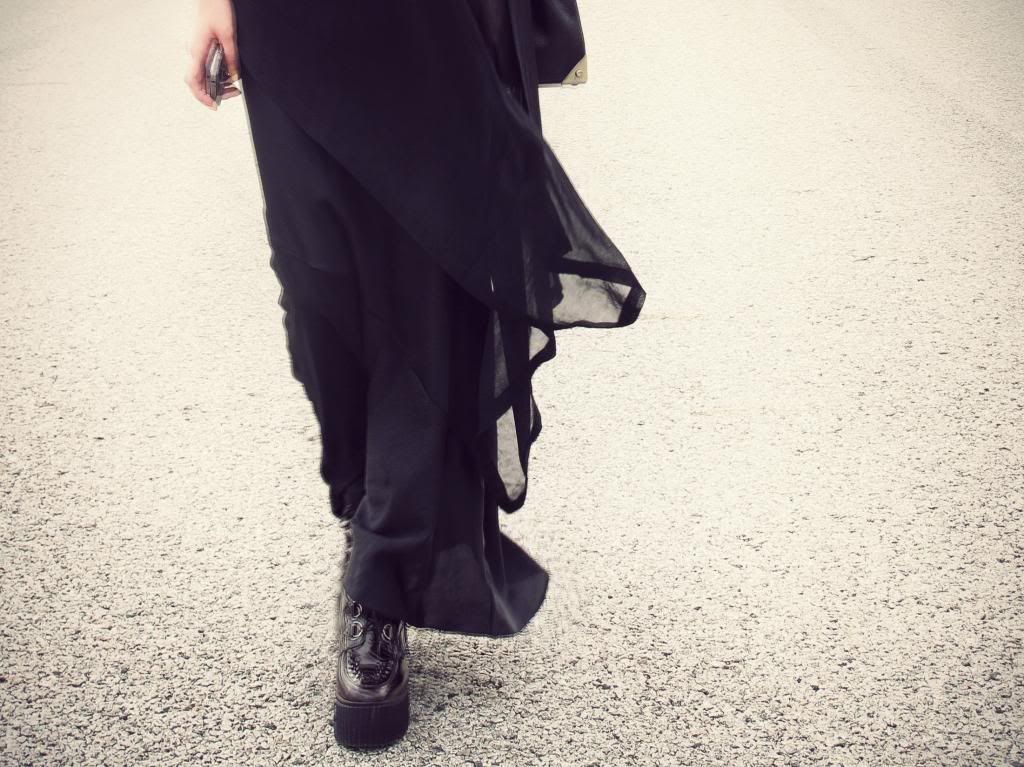 Photos by Renee

Unfortunately, I couldn't find the link to the exact dress I'm wearing. Sorry guys :( I bought mine a year ago. However, I've found three maxi dresses under S$35 that comes in a body-con fit. A good thing to note is that ASOS dress tends to run long so let's say if you're a UK6 like me, a UK4 might fit you better.