Striped shirt, Basic Skirt - c/o Dressabelle | Boyfriend blazer - Cotton On
If those stripes on my shirt were red and yellow, I'd look like the inside of a Macdonalds fries box. Right now I look kinda like Pugsley Addams or maybe the pair of fat twins from Alice In Wonderland. As usual, today is just another day of playing 'dress up like a fictional character' in my mind. Anyone else is like me?
Revlon ColorBurst Lipstick in Soft Nude | NARS Blusher in Dolce Vita
Alright, that aside, I have to say I am really enjoying the sprouting of monochromatic styles even though it's supposedly spring, when the unwritten rule of wearing everything bright is plastered all over magazines. Have you gone into ZARA stores recently? And if you know what I'm talking about - there's this b&w striped collar shirt that has been particularly popular on the blogosphere. And here I am, wearing a somewhat similar shirt paired with basic skater skirt and a blazer. It takes so little effort to rock a monochromatic ensemble!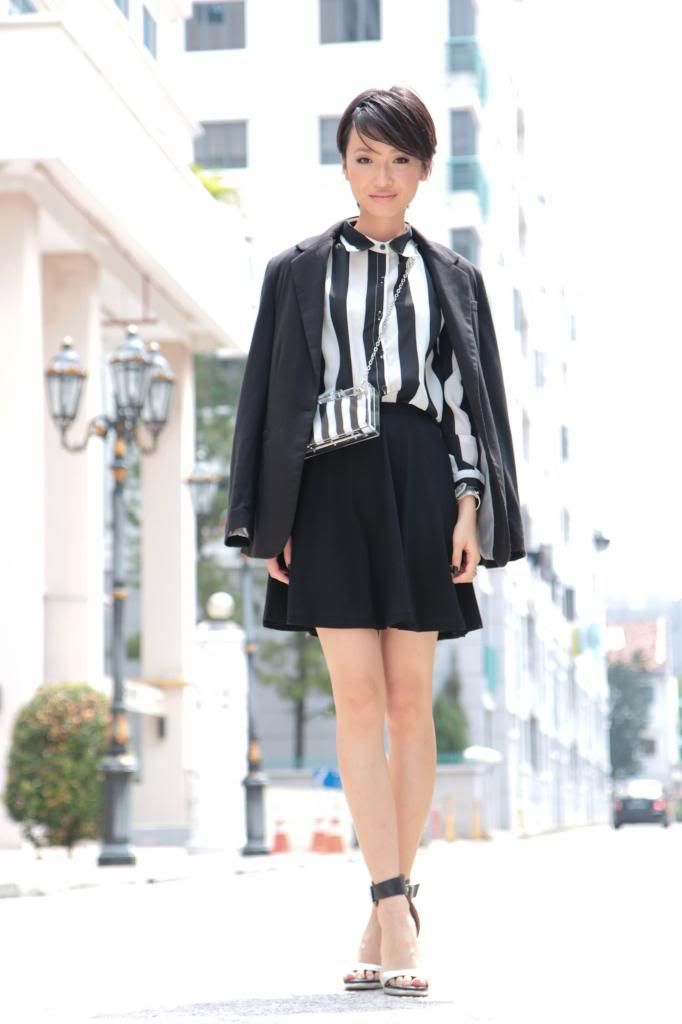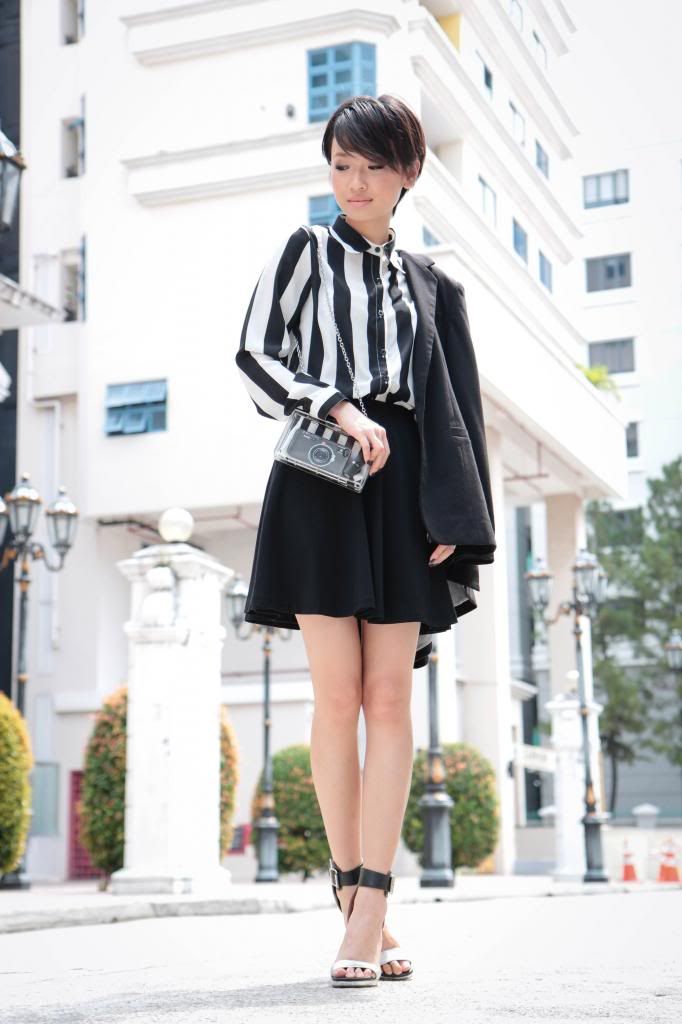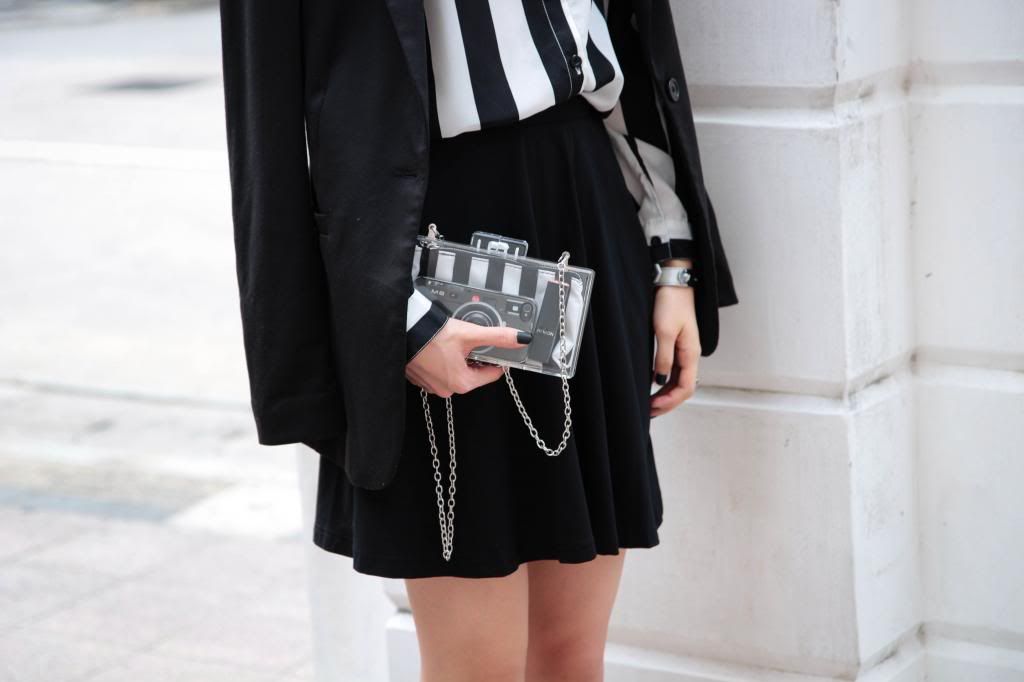 Perspex clutch - ZARA
Months ago when I came across pictures of models (was it Prada?) and bloggers carrying a transparent clutch, I knew from the very moment that I need to own one too. After an extensive search on the internet, I finally found one that was affordable and available in stores. This little plastic box cost me S$59 and it was the last piece then. Wow, didn't know Singaporean ladies grab gems this fast. (Oh yeah talk about how the MMM x HM candy wrapper clutch sold out in TWO days) This clutch is the most non-functional bag I ever owned, but you cannot deny it's not beautiful! Let's hope I don't break it any time soon.
Just how cute is the striped pouch within the clutch which goes with my shirt perfectly?!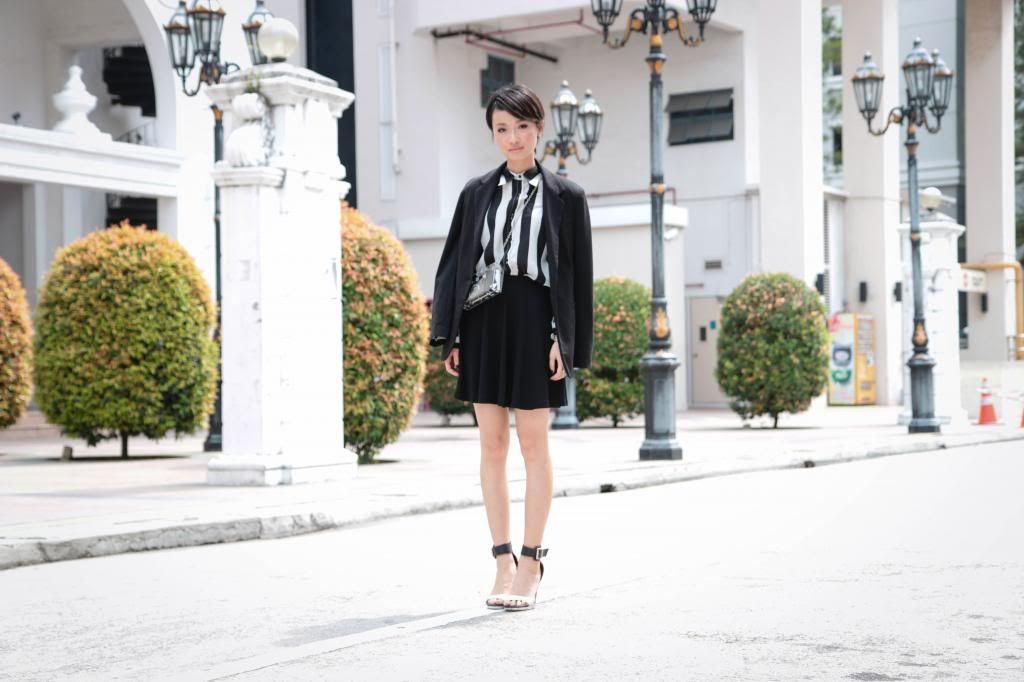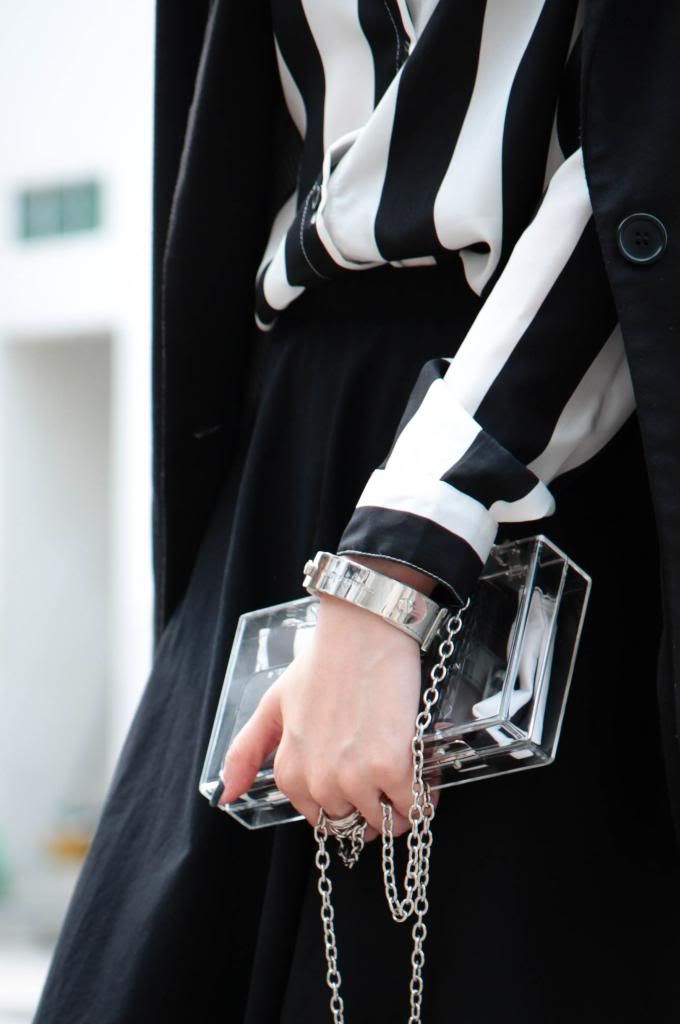 Bracelet - Charles & Keith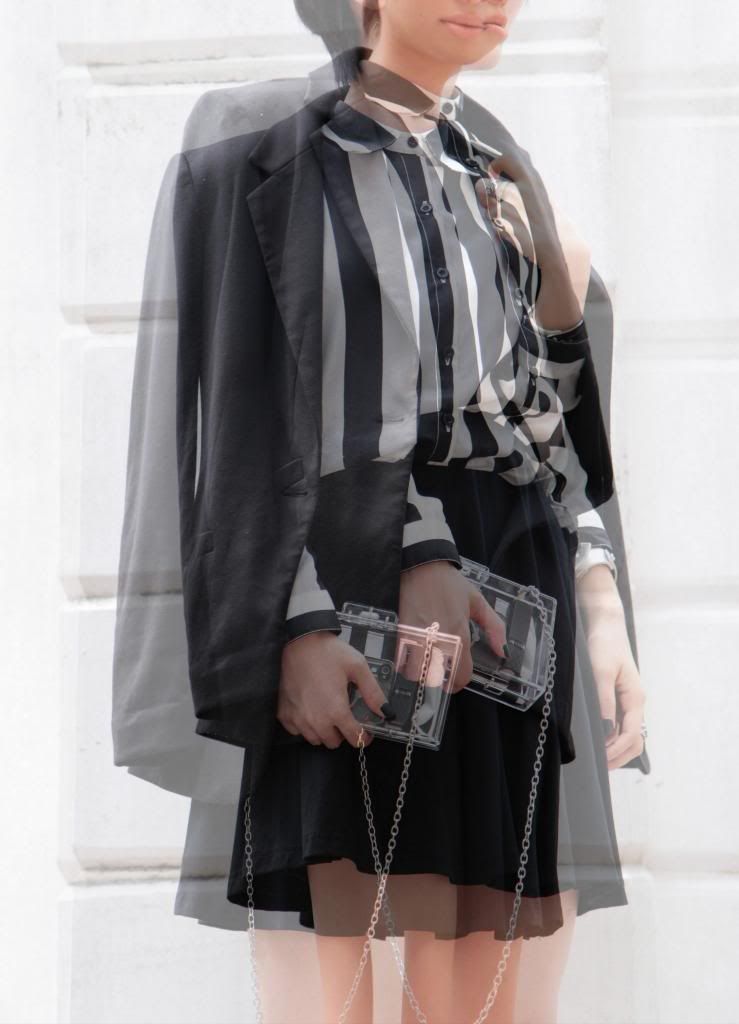 Photos by JJ
If you would really like to own a perspex clutch, I suggest visiting a lower traffic ZARA store before they get sold out. Trust me, Singaporeans shop like they're preparing for WWIII. And I am one of them.